If you are interested in the Cricut EasyPress 2 here is a full review and everything you need to know!
This is a sponsored conversation written by me on behalf of Cricut. The opinions and text are all mine.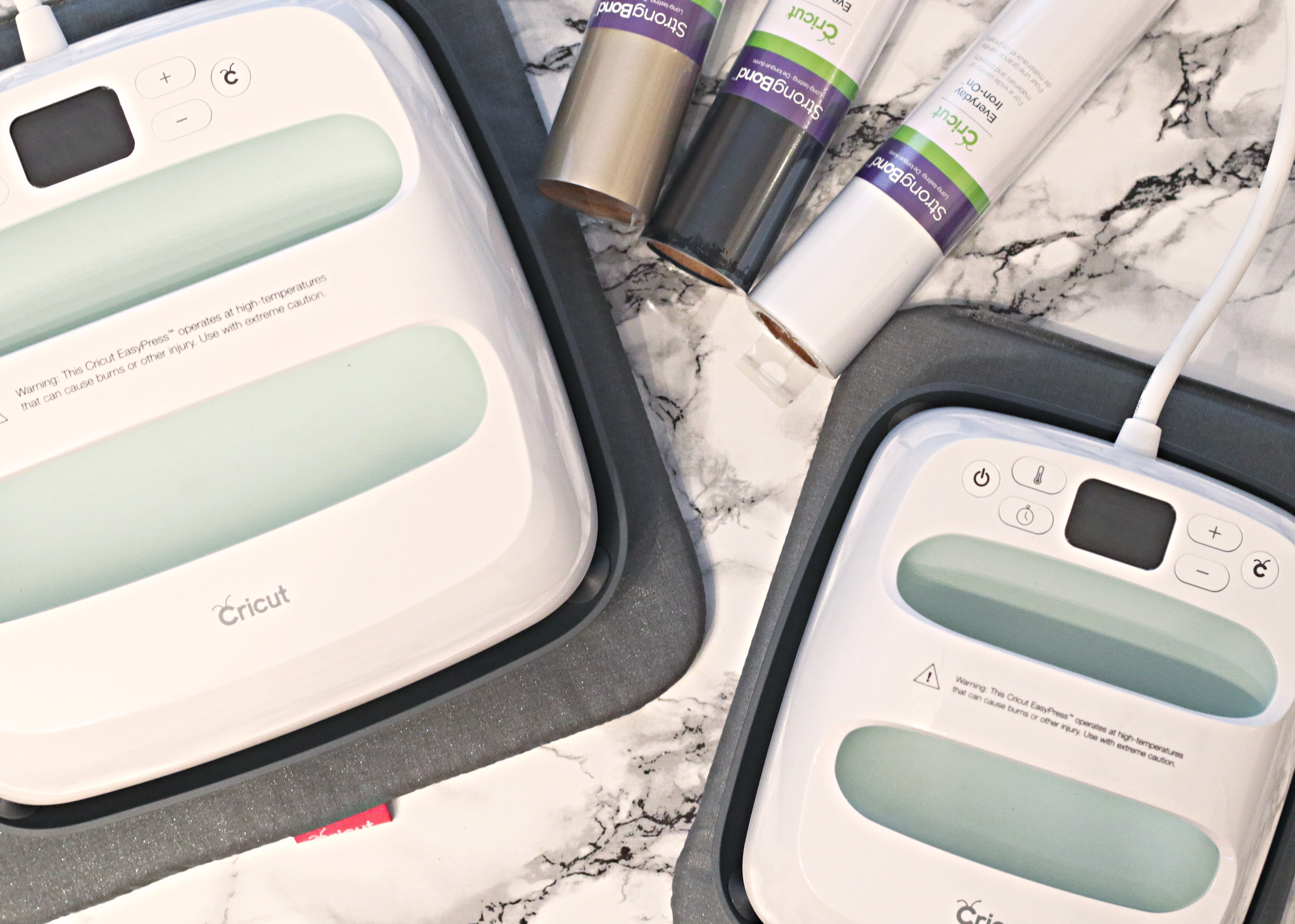 As you know, I am becoming very obsessed with my new Cricut Maker and have a list of one million projects I plan on making. One of my favorite things to make with my Cricut Maker is cute
t-shirts. What is more fun than a custom t-shirt? I love working with the Cricut iron on vinyl and now that I have the new Cricut EasyPress 2 it has taken my crafting game to a whole new level!
I have been making tons of projects using my EasyPress 2 and it is a dream. If you have a Cricut and are looking into getting an EasyPress 2 here is everything you need to know to convince you to
grab one today!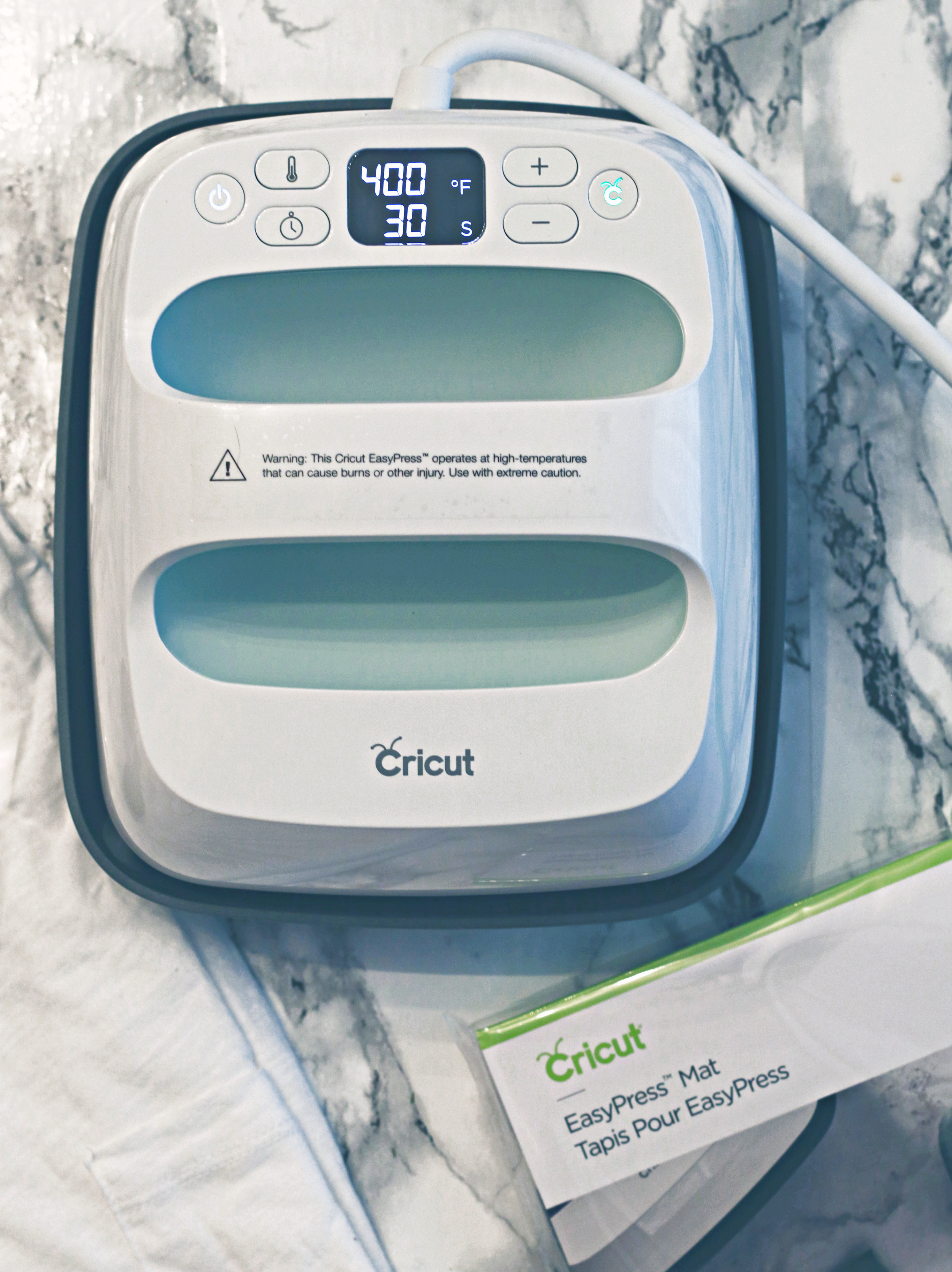 What is the EasyPress 2?
The Cricut EasyPress 2 is a heat press that gives you a professional looking project in under 60 seconds. It is kind of like a heat press and iron in one. It is fast like a heat press but with the ease of a standard iron. It's amazing!
Which size EasyPress 2 is right for you?
Different from the Cricut Easy Press, the Cricut EasyPress 2 comes in 3 different sizes. Yes, 3! The available sizes are 6" x 7", 9" x 9", and 12" x 10". I have the 6" x 7" and 9" x 9" and they are both perfect for different projects. When trying to decide which size is best for you first consider the types of projects you make most often.
The 6" x 7" is best for smaller projects. I have used this one for smaller bags, kids clothes, baby clothes and other smaller projects.
The 9" x 9" is my favorite size and the one I use the most. With this size EasyPress 2 you get the best of both worlds. You can use it for smaller projects, most size shirts, pillows and more. This is definitely the most popular size!
The 12" x 10" is a much larger option but if you do large projects like custom signs, table cloths or even large towels this might be the best option for you.
All of these heat presses are great options. The number one thing to remember is to address your needs and which size you will use the most!
What is the EasyPress 2 Mat for? Do you have to use the EasyPress 2 Mat with the EasyPress 2?
The EasyPress 2 Mat is a great accessory to have when using the EasyPress 2. This mat was create to use underneath the products you are pressing vinyl onto. When using an EasyPress 2 it is important that you use a heat resistant surface. Using the mat will not only protect the surface but also the material you pressing. You don't HAVE to use the mat when using the EasyPress 2 but it is highly recommended. Just make sure you buy a mat that is larder than your EasyPress 2.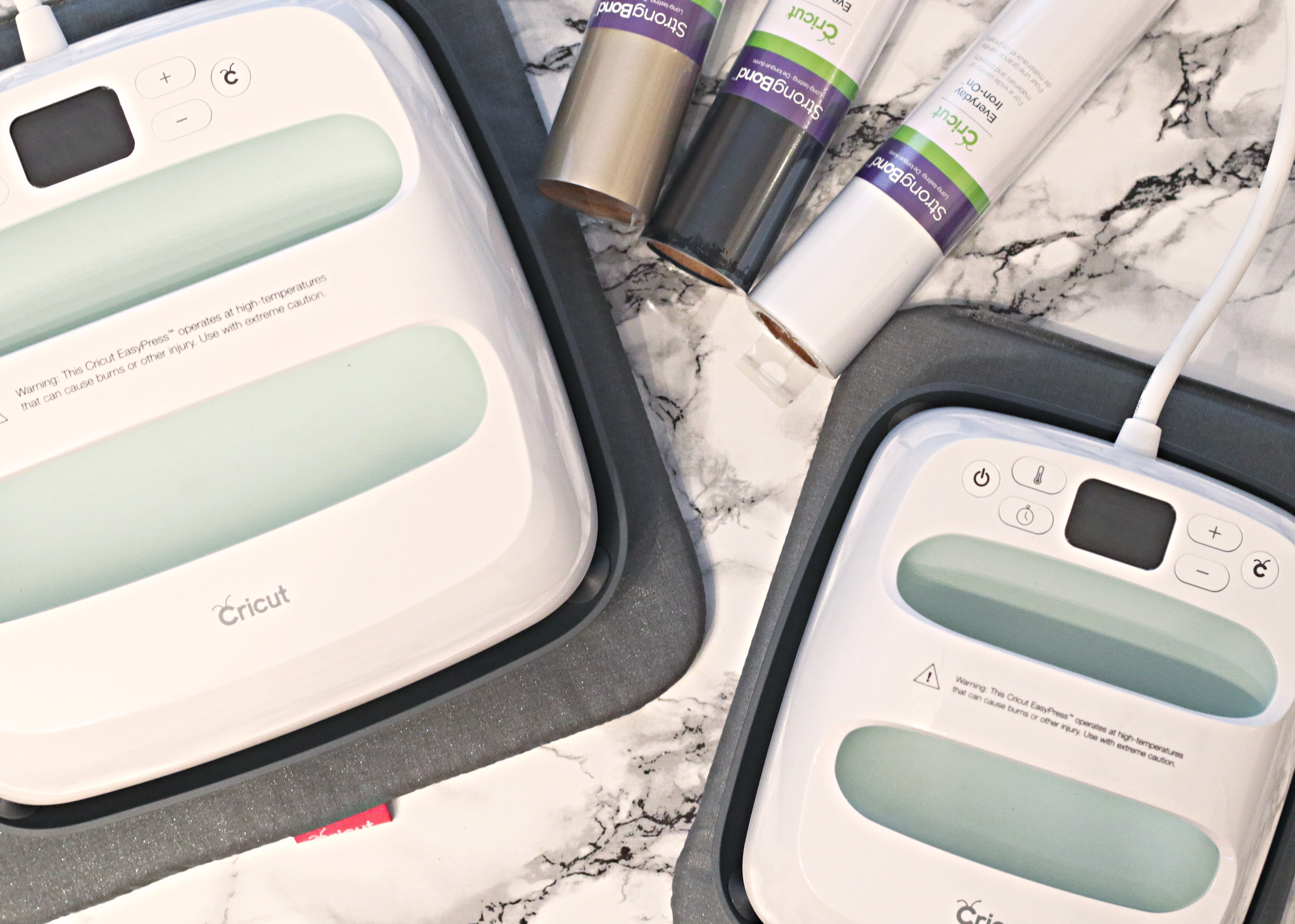 Does the EasyPress 2 have different Heat Settings?
YES! This is one of my favorite features of the EasyPress 2. The new EasyPress 2 can get up to 400 degrees F. The original EasyPress only got up to 360 degrees. This higher temp allows you to be able to press onto different materials. Be sure to references the Cricut EasyPress Heat Guide to make sure you use the correct temperature with the material you are using.
Is the EasyPress 2 portable?
Yes! Another amazing feature of this heat press is that it is portable. Most heat press machines are HUGE and HEAVY. With the EasyPress 2 you can put it in a bag and take it to any crafting party. It is very light weight and easy to transport.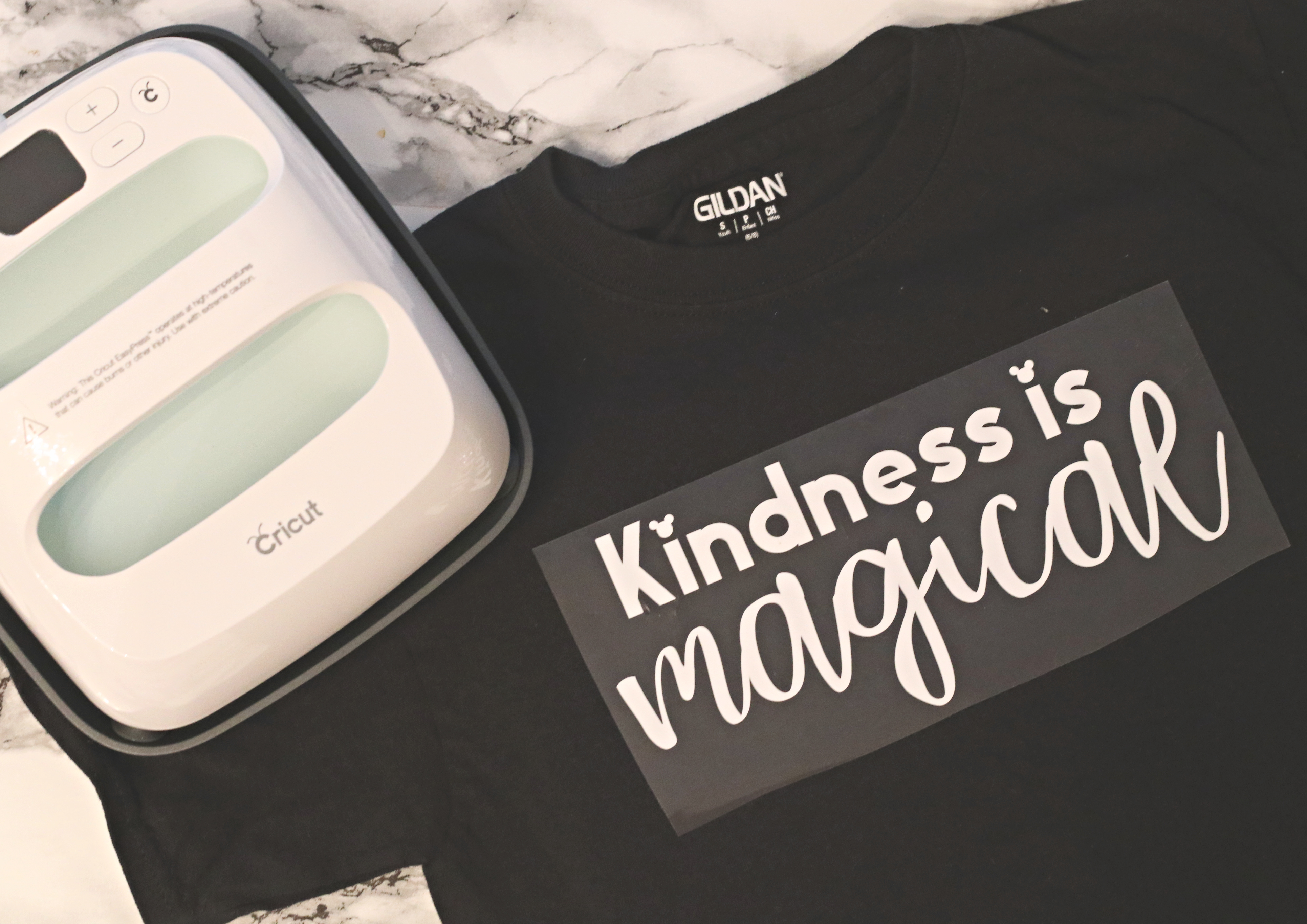 What kind of Vinyl do you use with the EasyPress 2?
When using the EasyPress 2 always use the Cricut Iron-On Vinyl. There are several different options of iron on vinyl like the Everyday Iron on and the Sports flex. Both are great and can be cut using any Cricut machine.
Is the EasyPress 2 better than a standard iron?
With the EasyPress 2 you will get a more professional look. With the temperature adjustment options you have more control with the EasyPress 2 than you do with a standard iron. You can definitely use an iron but if you start doing more and more projects I would definitely recommend the EasyPress 2.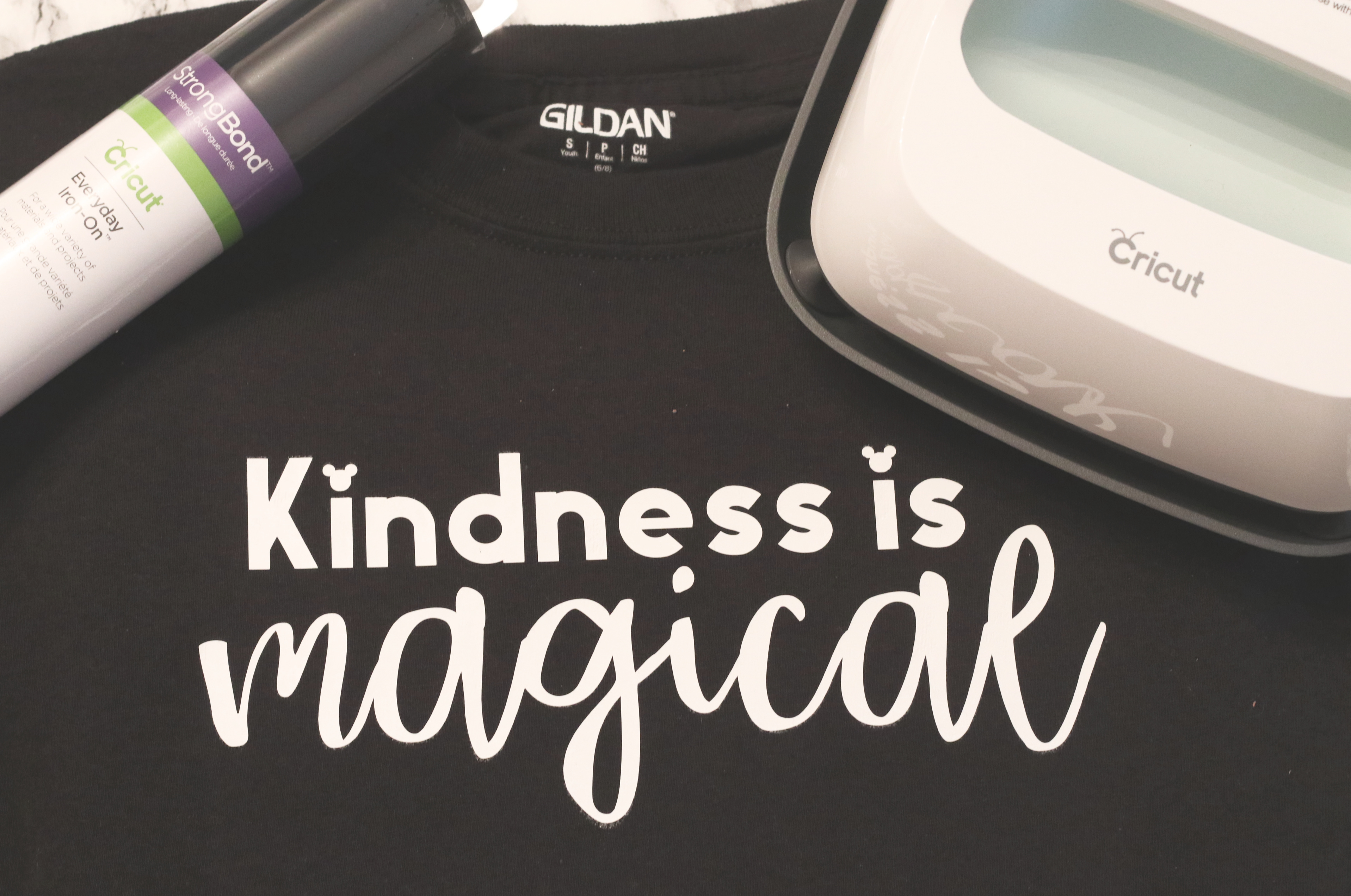 Between the Cricut Maker and the Cricut EasyPress 2 craft room is quickly becoming my favorite place to be. Both of these items are so easy to use and are so fun to use. So tell me, have you tried a Cricut Easy Press 2?