If you need a Cricut Maker review, look no further! Below is everything you need to know about the
Cricut Maker Machineand DIY Vinyl Balloon Signs!
This is a sponsored conversation written by me on behalf of Cricut. The opinions and text are all mine.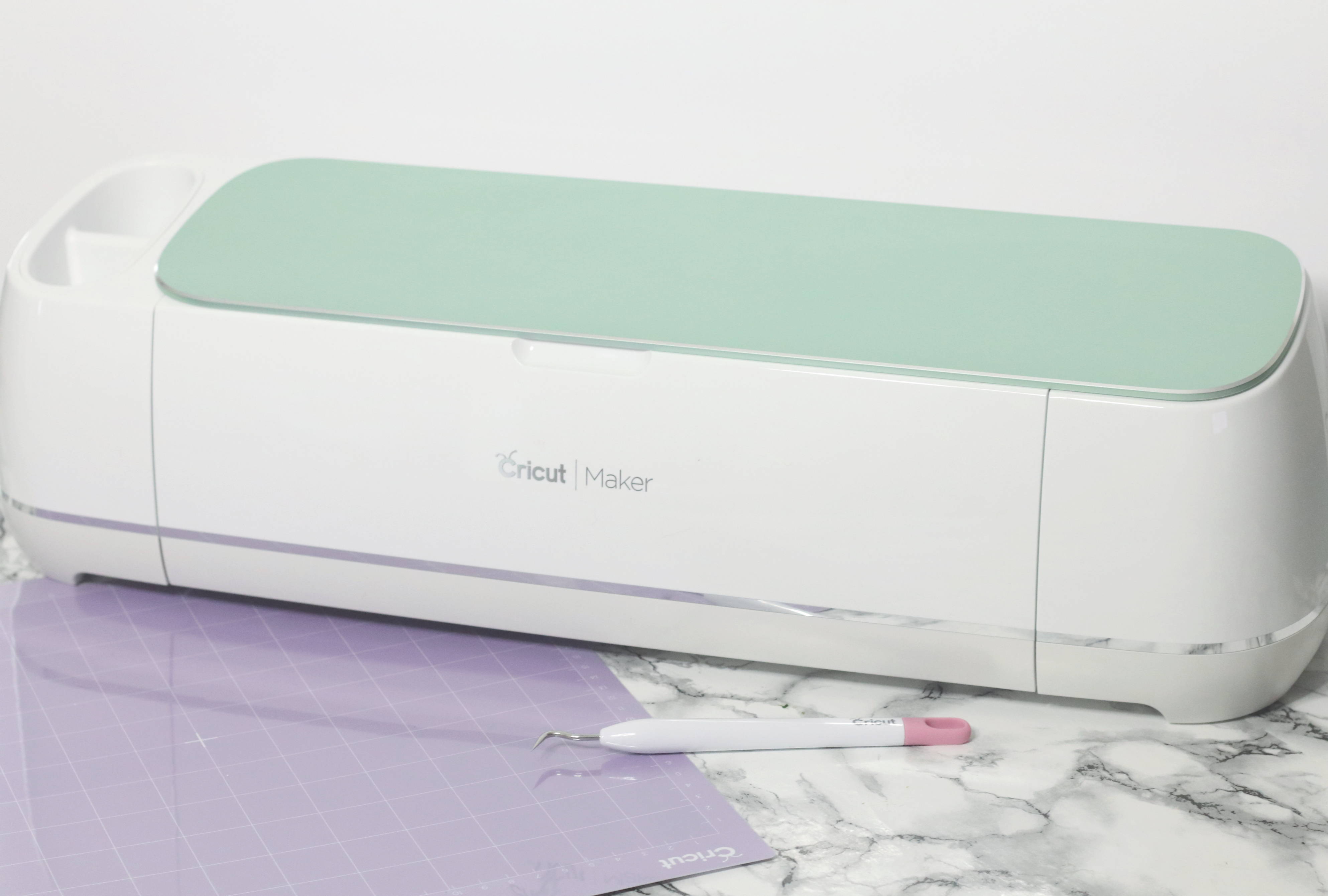 I have a secret I have been keeping from you…I have a new addition to my craft room. Yep, there she is in all of her glory. My Cricut Maker! Isn't she lovely, Isn't she wonderful! I would keep going but I can't wait to tell you about this little gem. I have been working with this little machine for the last few days and I cannot wait to share all about it with you. Spoiler, it is amazing and SO easy to use!
Not only is the Cricut Maker super easy to use but let me list ALL of the things it can cut. It can cut paper, vinyl, iron on, fabric, leather, felt, chipboard, thin metal etc. What makes this so unique about the "Maker"? Other machines use one knife to cut fabric and vinyl. But, the Maker uses different blades to make sure you get the best cut for your projects.
For my first project, I decided to make the cutest DIY Vinyl Balloon Signs for my daughter's 8th birthday. You've seen these balloons! You know, the ones you can purchase that are customized for your party and cost a fortune. Well, with the help of my Cricut Maker I made these fun balloons for a fraction of the cost!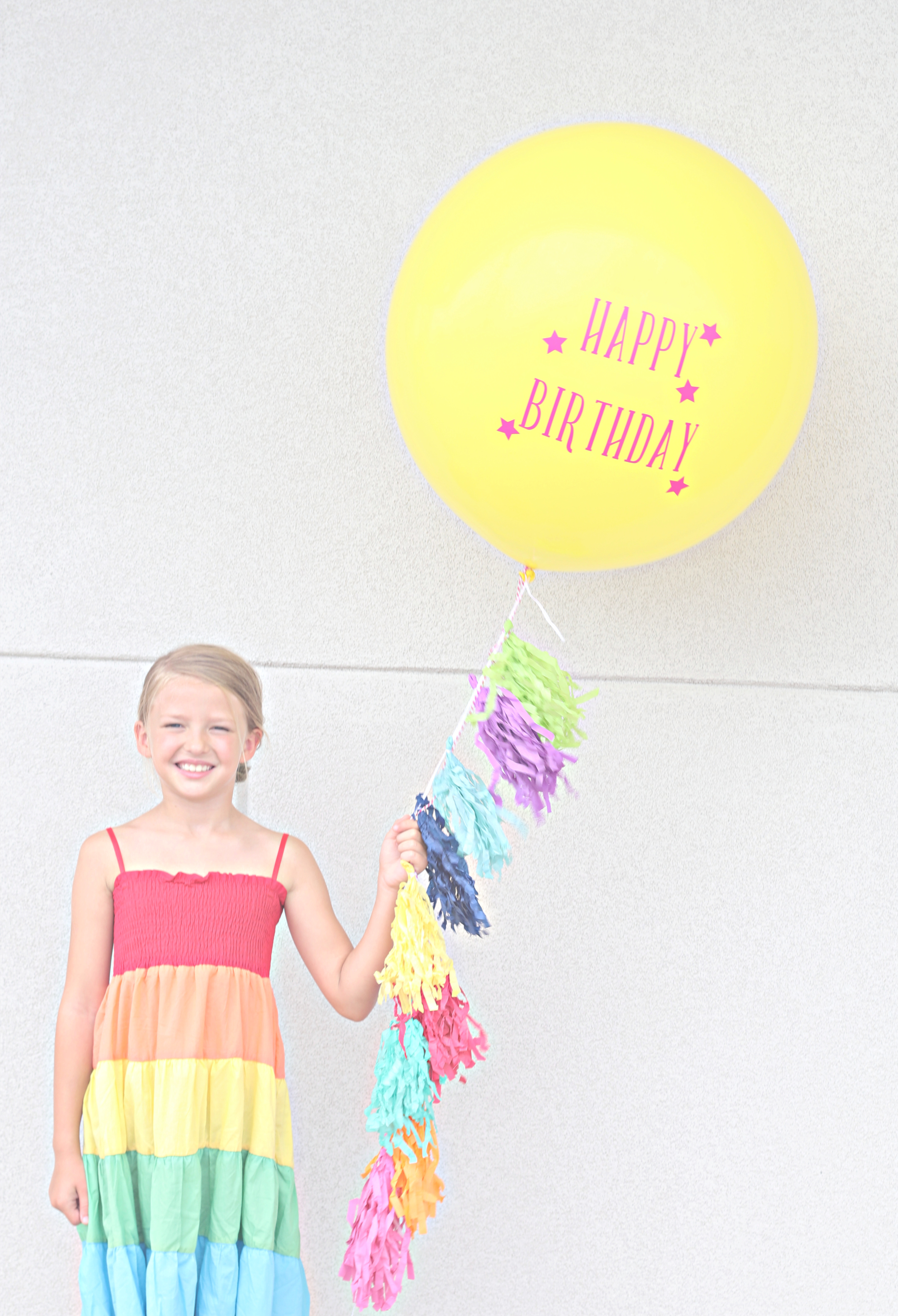 One of the things I love most about using the Cricut Maker is how easy the Cricut Design Space is. It is extremely user friendly and easy to navigate. When creating your project, everything is in the design space and you no longer have to make adjustments to your machine to make sure you are cutting your desired material correctly.
For this balloon, I wanted to make sure it was a simple design and perfect for her art party.
Once you know what you want your balloon to say, it is time to get working in the design space.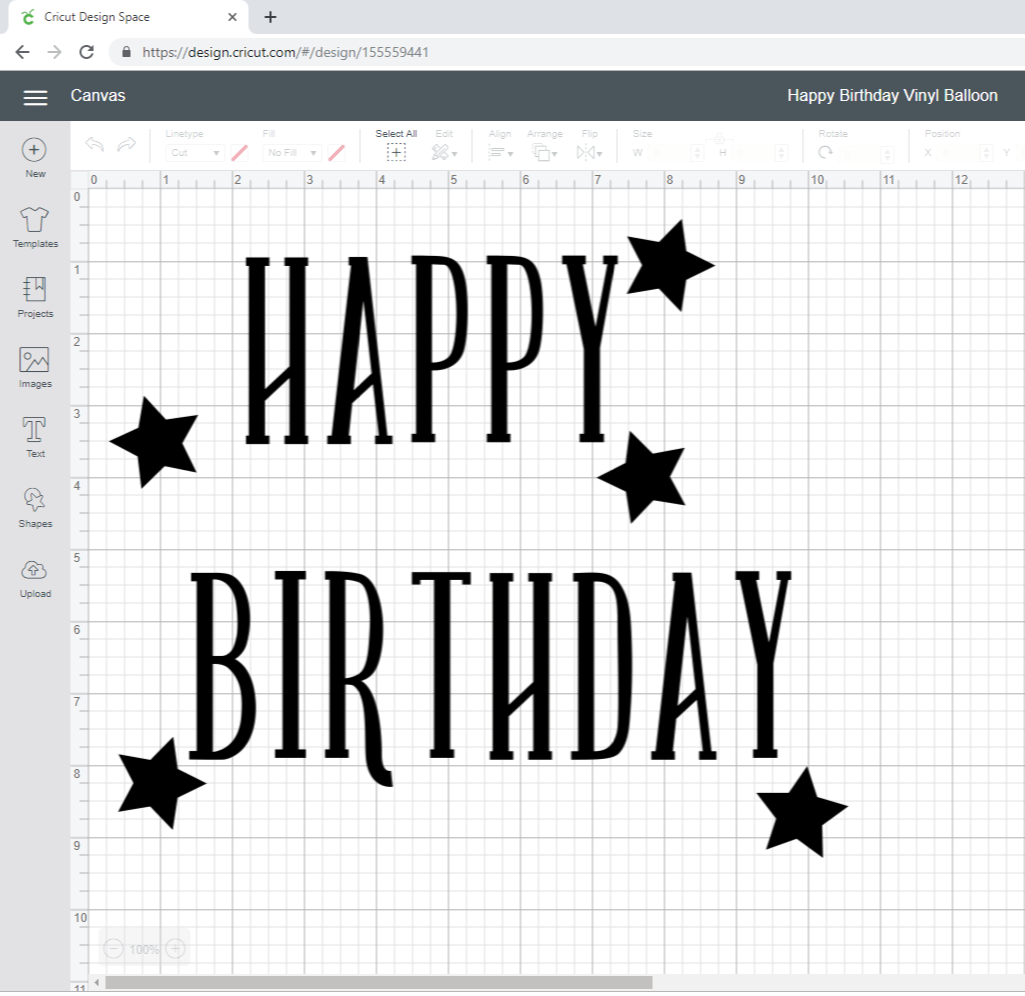 Her is the font that I chose! I also added stars for some extra flair. What I loved most about this font is that it is gender neutral and a great go to any time I need it. Here is the free cut file if you would like to download it to create your own!
Once you have your image ready to go in the design space it is time to make it! Click on make it and the Cricut Design Space will show you a preview to make sure your image is placed correctly and ready to go.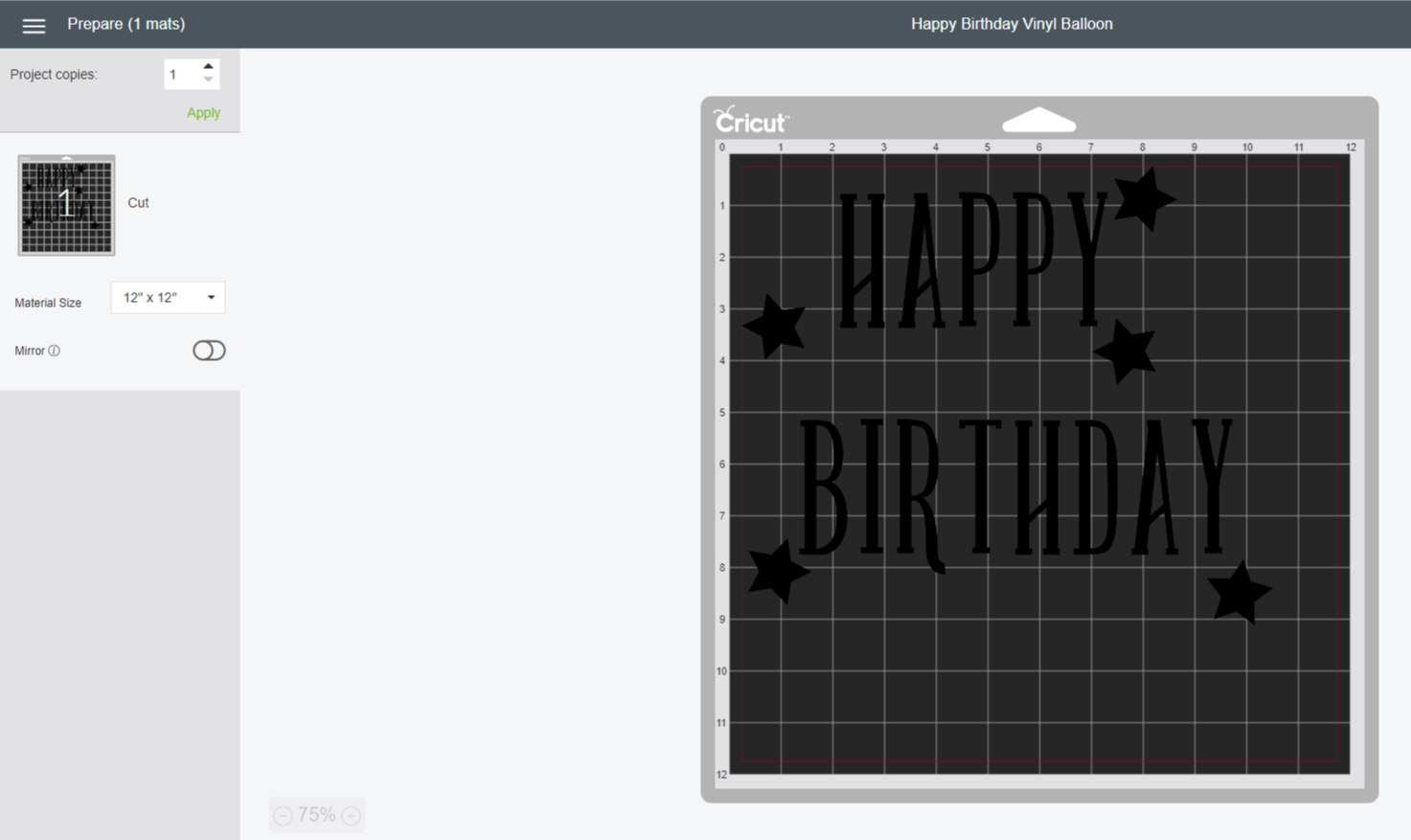 When your project looks just right, click continue and this is where you will check the type of material you will be cutting. If you remember, on other Cricut models you had to turn a dial on your machine to choose your material. But, on the Cricut Maker you choose the material right here in your design space. It will also prompt you to make sure you have the correct blade to cut your project.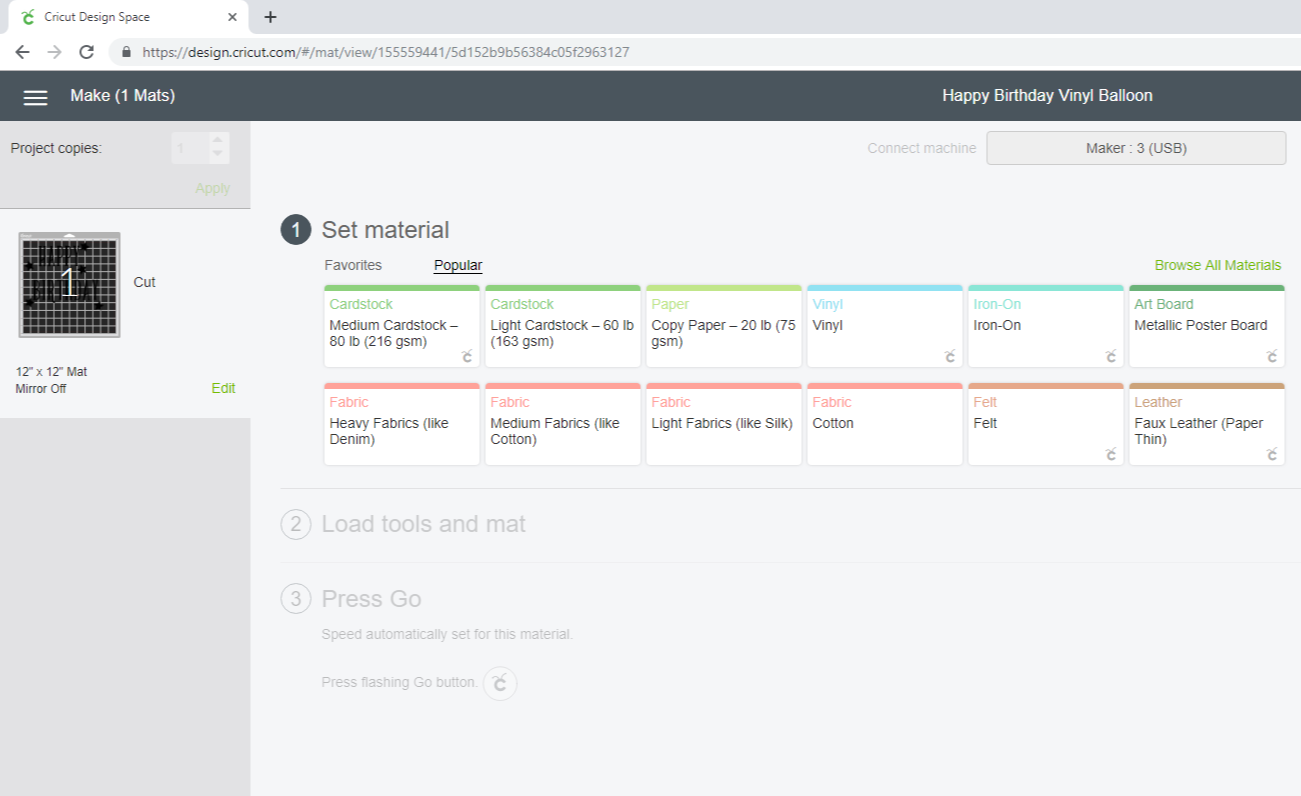 For this project, I chose vinyl. Be sure to check and make sure you always select the correct material. There are TONS of fabric options. Also, if you are doing an iron-on vinyl you must choose the iron-on option. If you choose the incorrect material it could affect the cut.
Now, it is time to cut!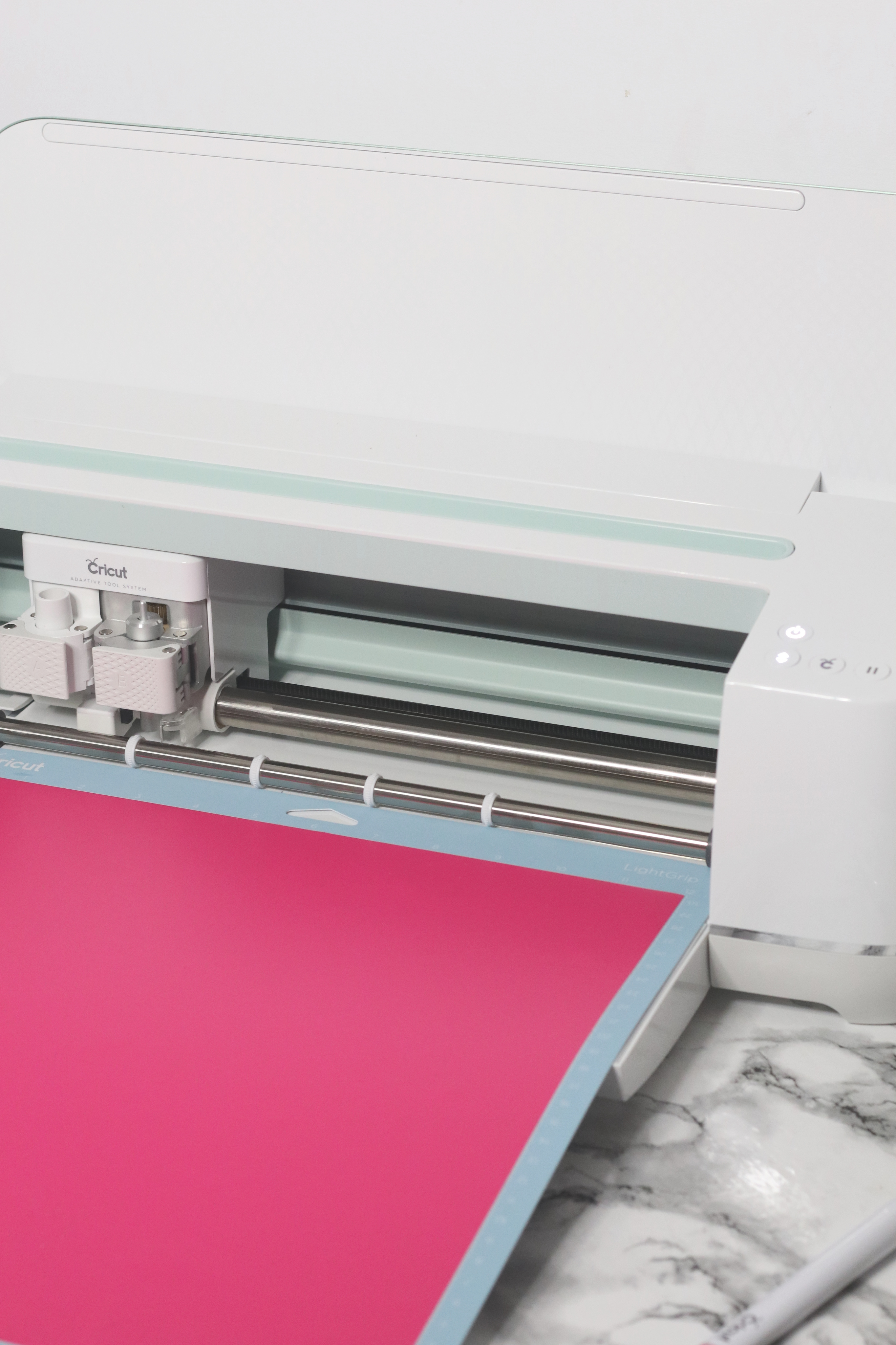 When you are prompted, push the load button and load the vinyl into the machine on a cutting mat. Next, push the Cricut "C" when flashing and ready to go. From there, the machine will take over and cut your project out perfectly!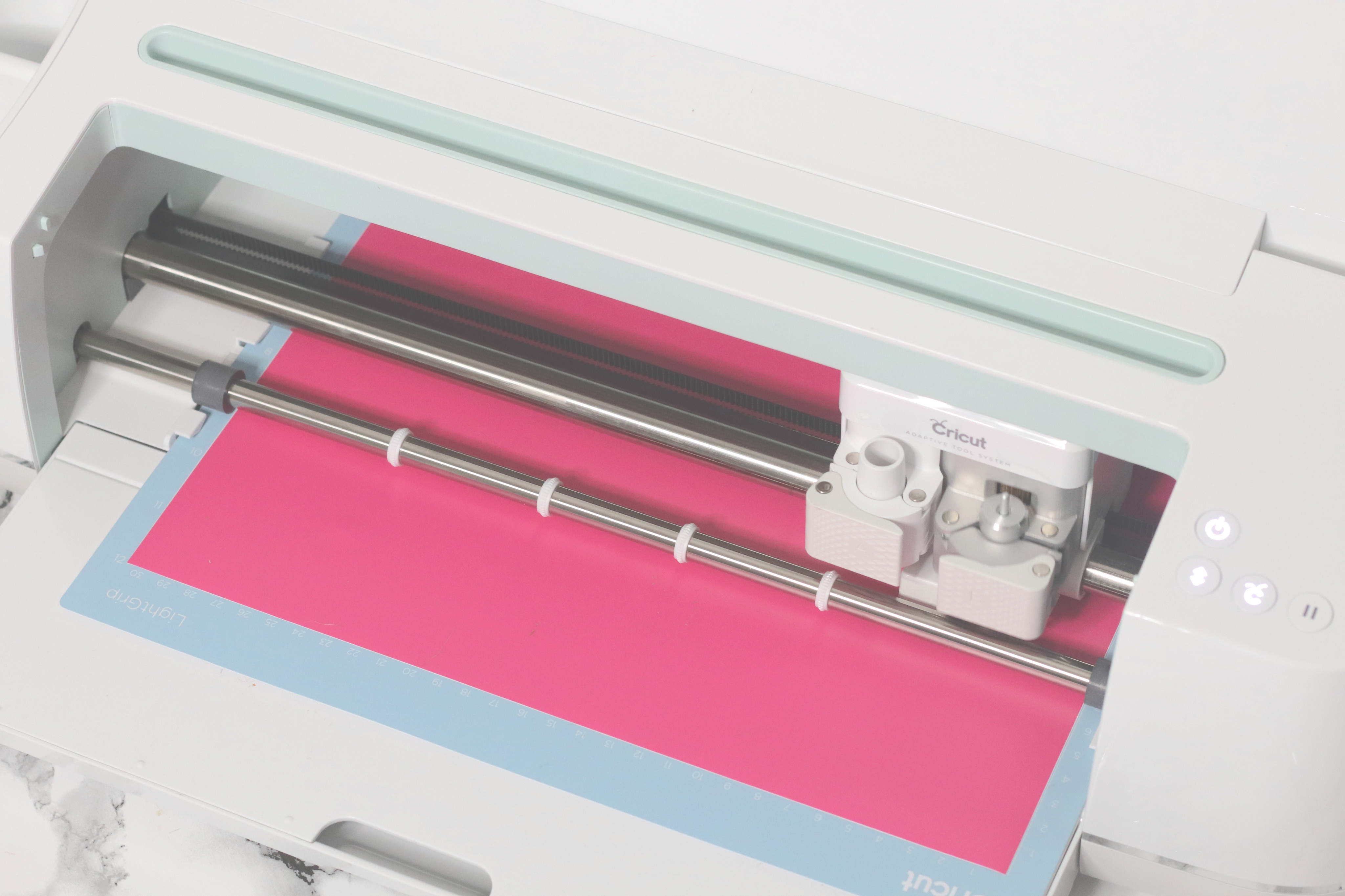 After your final is cut, you will press the arrow button again and unload your mat. How simple is that?
Now, it is time to remove the excess vinyl with a Cricut Weeder. Gently remove the vinyl that is not apart of your image and you are left with your cute Happy Birthday sign!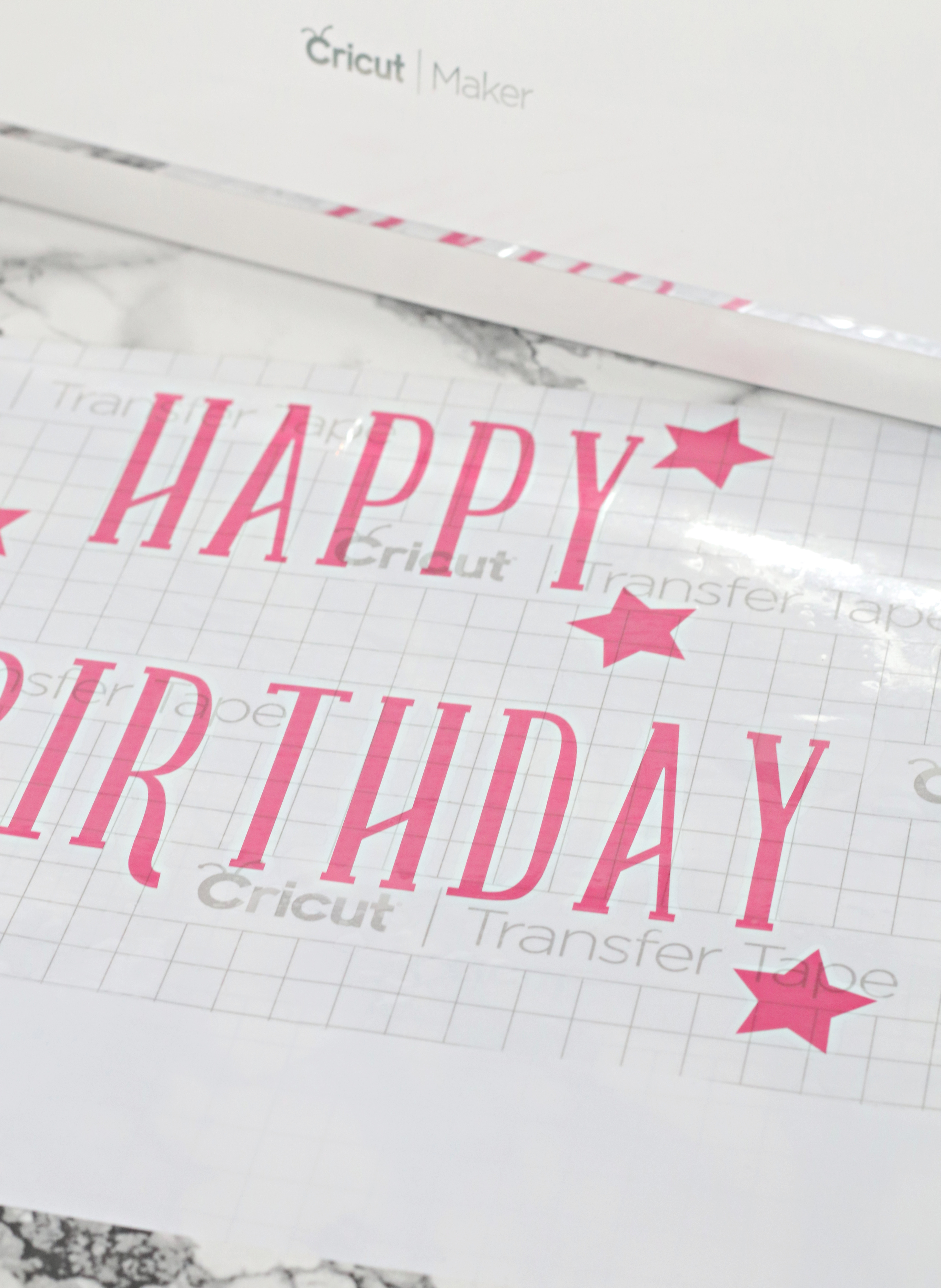 Now that your vinyl is ready we have to use transfer tape to put it on the balloon. The transfer tape will go on the back of your image and allow it to be removed from its backing. It will then be like a sticker and be ready to place on the balloon.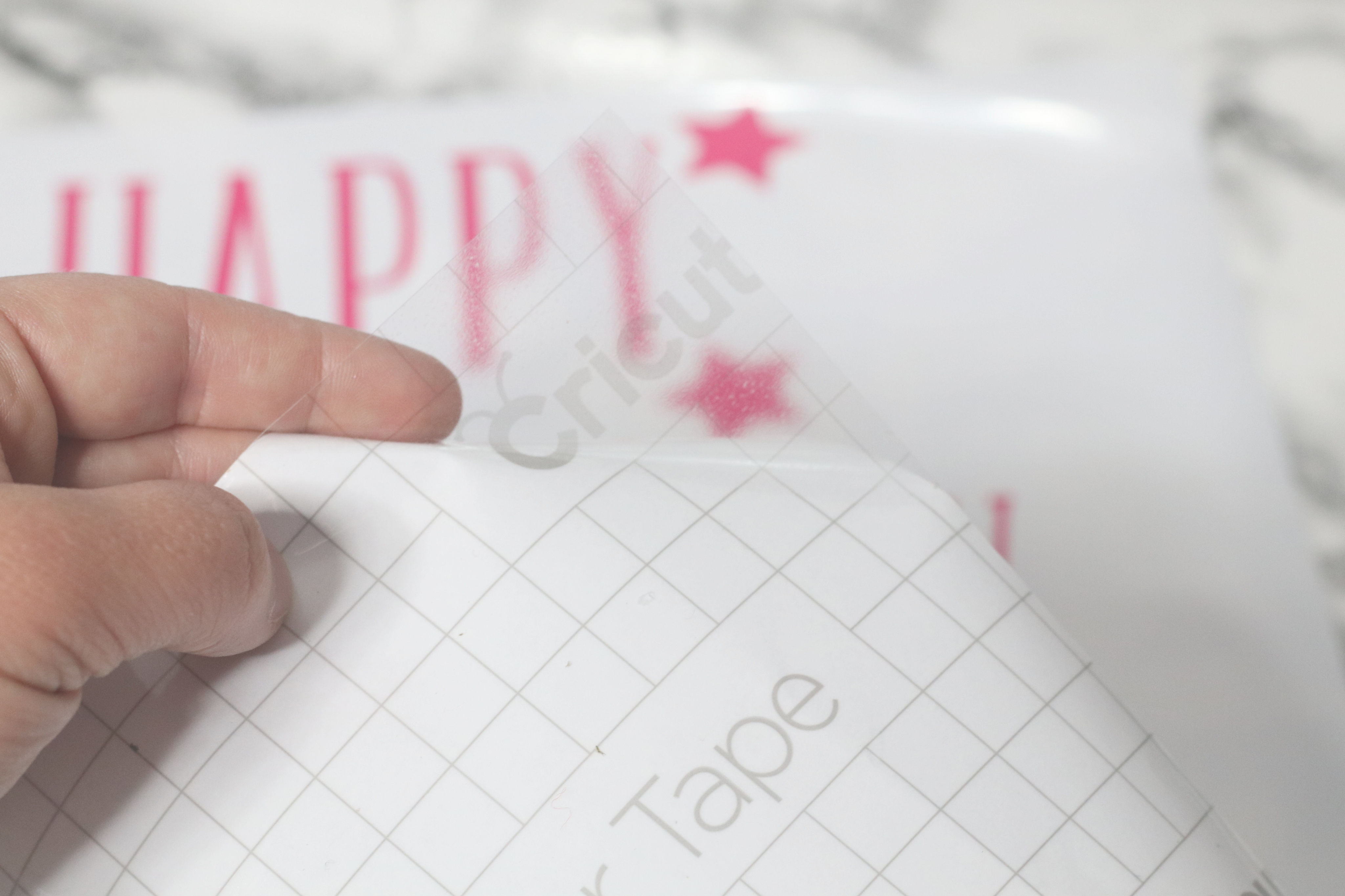 Gently place your "sticker" onto your balloon. Make sure you do not push to hard and pop the balloon. You also may have to cut slits on the side of the transfer tape to make sure the letters are flat and do not have bubbles in them.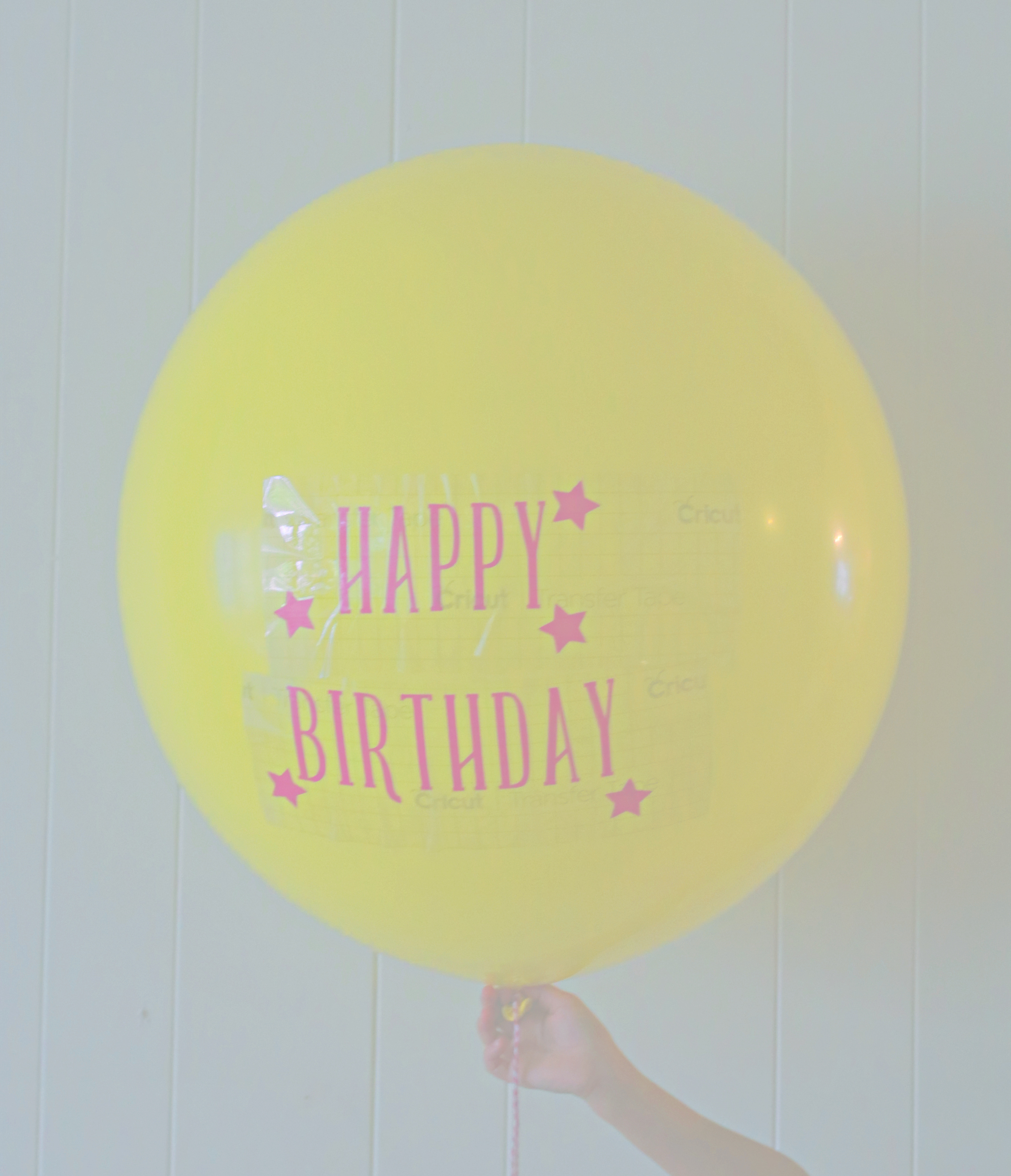 Gently remove the transfer tape from the back of the vinyl and you are ready to go! To take your balloon to the next level, use a fun tassel with your balloon ribbon.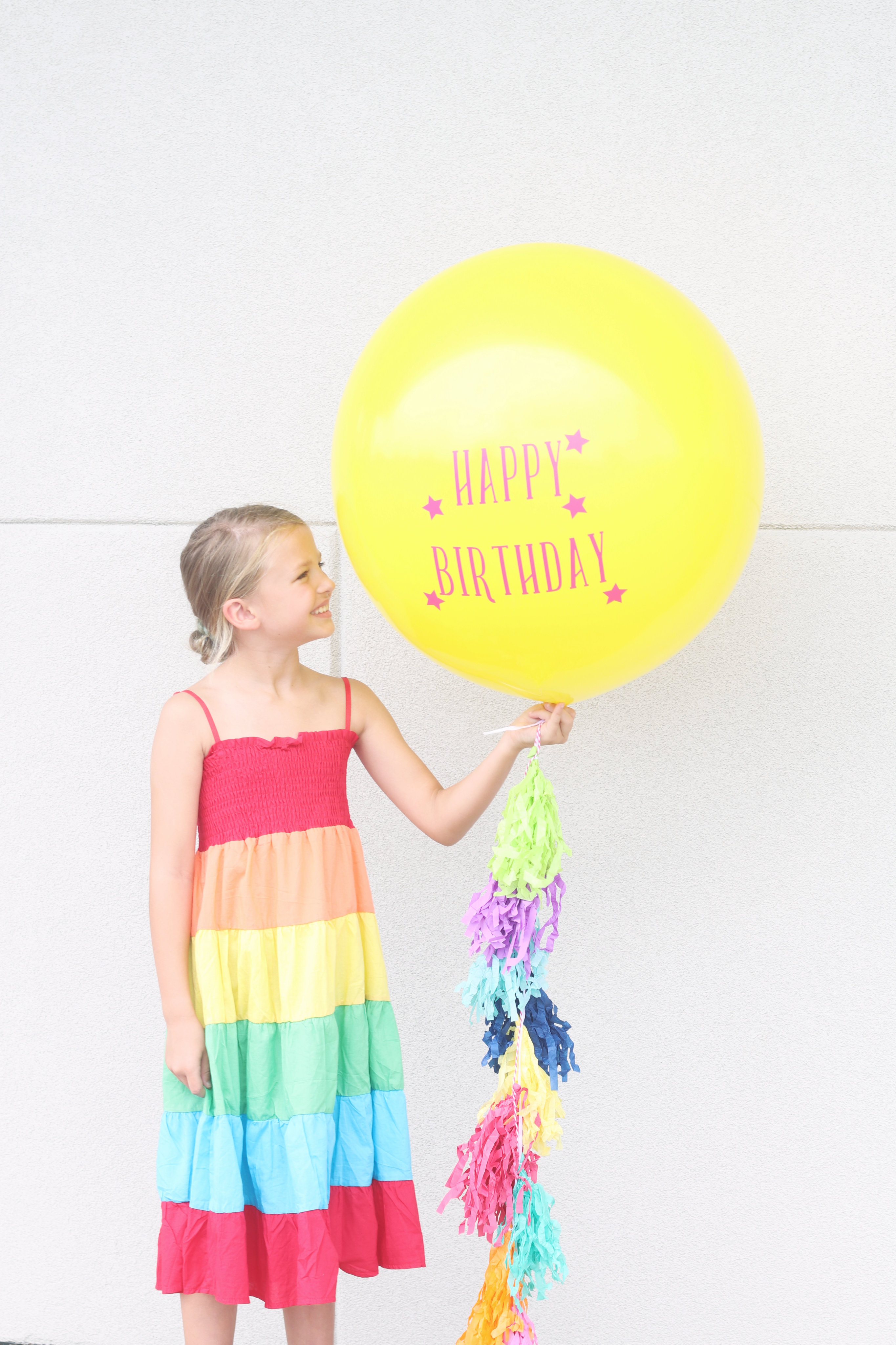 Overall, I am so impressed with the Cricut Maker. It is so user friendly and has been perfect for so many projects. I have so many fun ideas and cannot wait to share them all.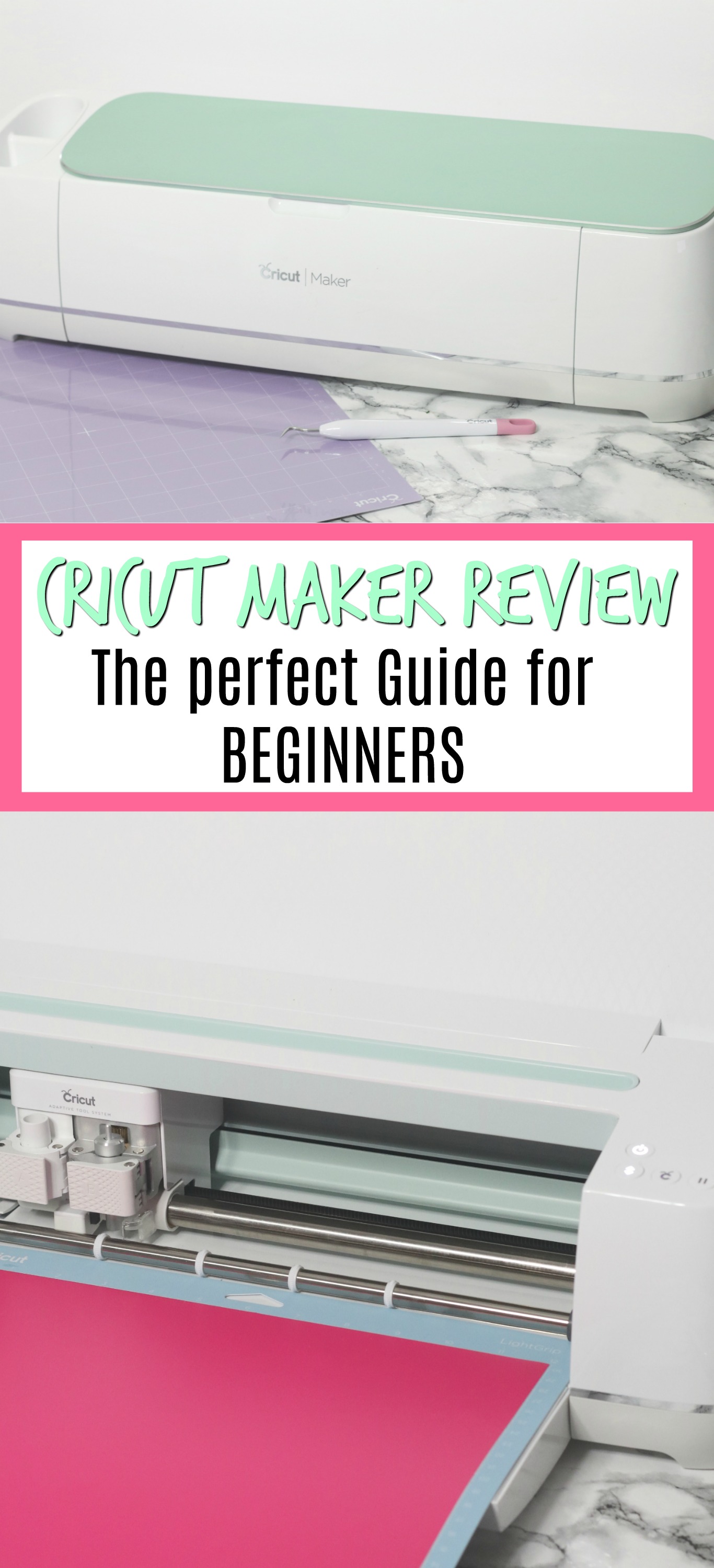 Don't forget to check out some of my other fun Cricut Crafts: