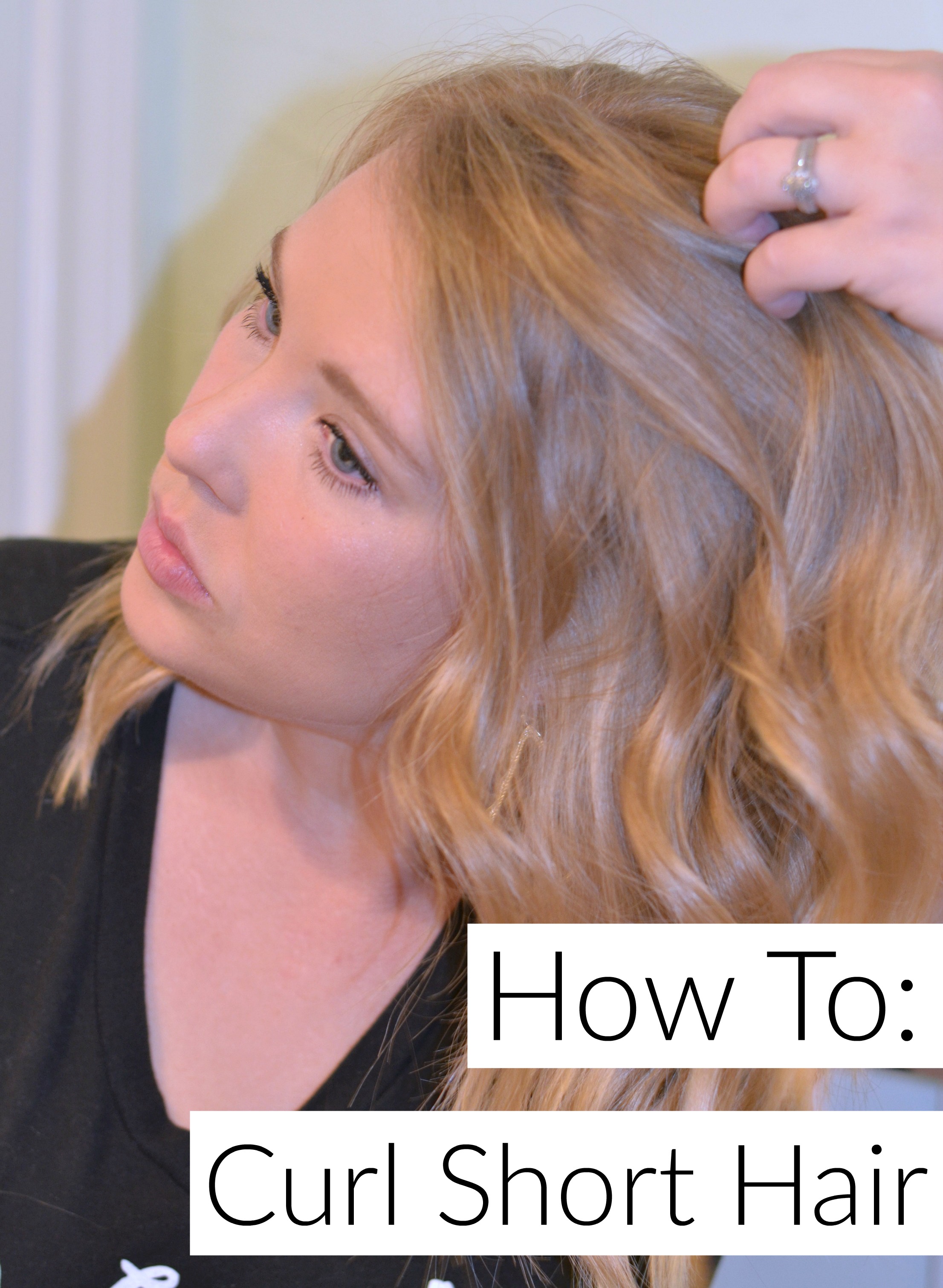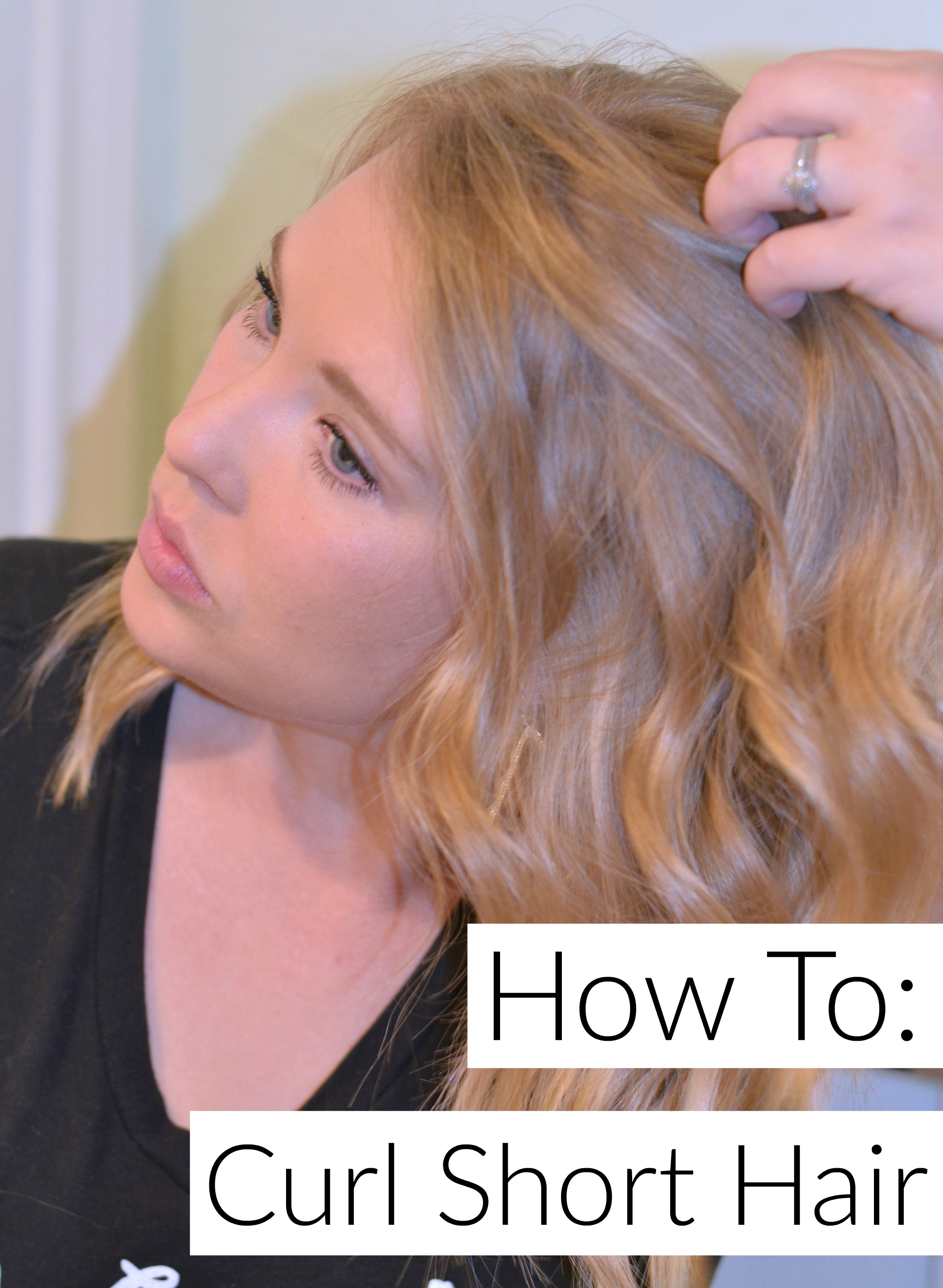 So, before we jump in let's all agree to laugh through this post together and remember that in real life if I actually get to curl my hair maybe once a week. If it does happen once a week, I am winning! Moms, can I get an Amen?
Yes, I AM doing a beauty post. The idea of this is almost (I mean completely) comical but with so many of you asking me how to curl short hair I got a little flattered and figured it was time that I share my routine.
My hair, is my thing. I love a good style and I have always been a short hair kind of girl. So, when the curly blunt cut long bob became a thing I was all over it. It's easy and quick to fix all while being cute! Key words here are easy and quick. Can I get another Amen?
When fixing my hair I always aim for the curls to get that beachy almost messy look but again, I am no pro.
I have kind of figured out how to curl my hair with a straightner but, not quite. And, although I do love the look a wand gives I end up getting burned all over my arms and hands (even while wearing a glove) more than I get a good curl in. Oh the struggles!
So, I came up with technique that works for me in my busy mom world and I think it's working out pretty well if I do say so myself.
Here is what you are going to need to complete this look:
Volumizing Cream or Mousse
Dry Shampoo– This is my favorite.
1 in curling iron
Straightner
Teasing comb
Hair Spray
Before you get started curling there are a few tips you can use to get your hair ready to go. Before I blow dry my hair, I always add some type of volumizing cream or mousse. You want to make sure you blow dry at your roots and get some lift in there (hello, I'm from Texas).
Once your hair is dry, add some texture. I am a HUGE fan of dry shampoo. I spray it at my roots and rub it in. Also, tease that hair! I find that if I tease ahead of time it helps with the over all volume of my hair.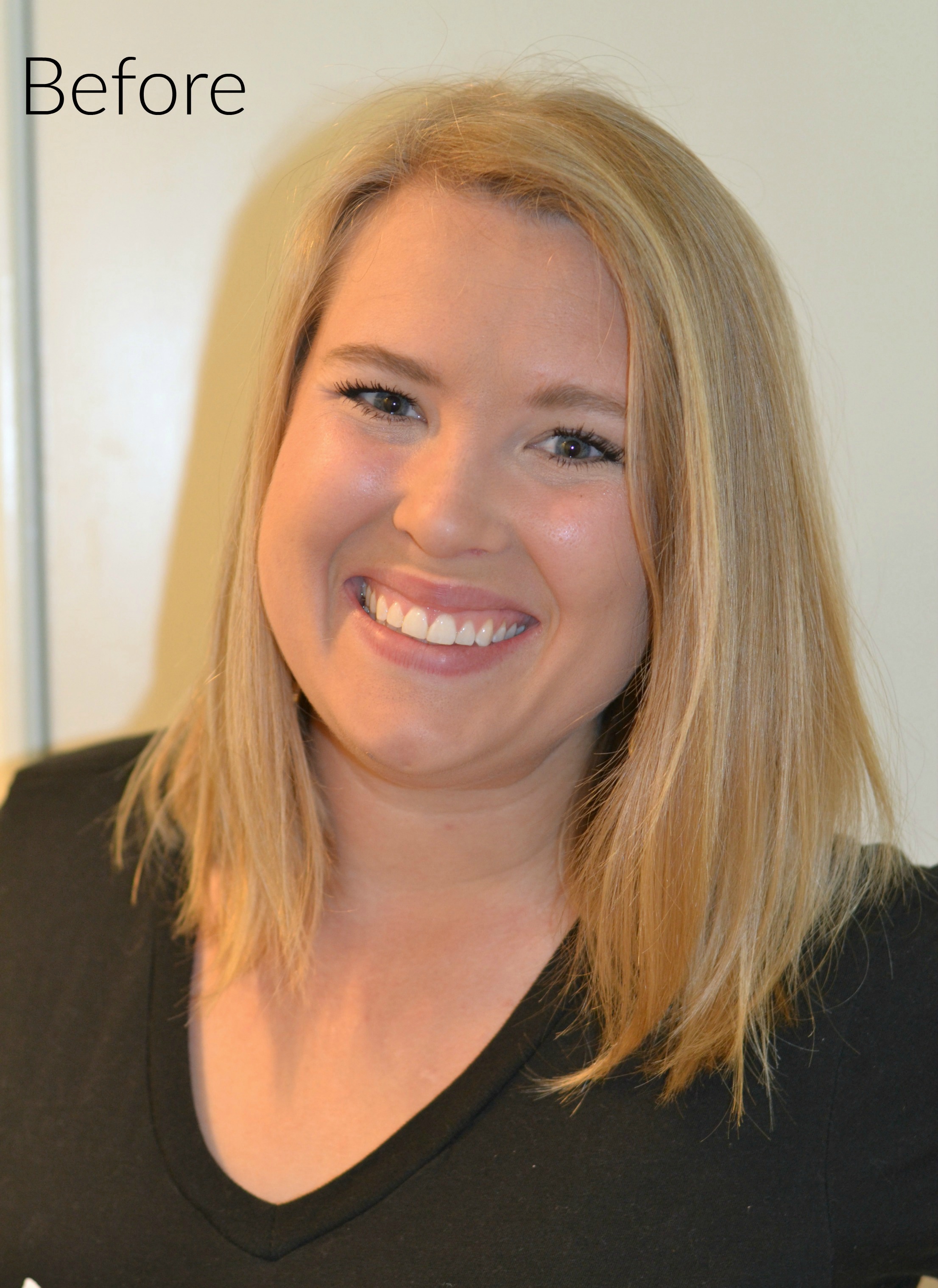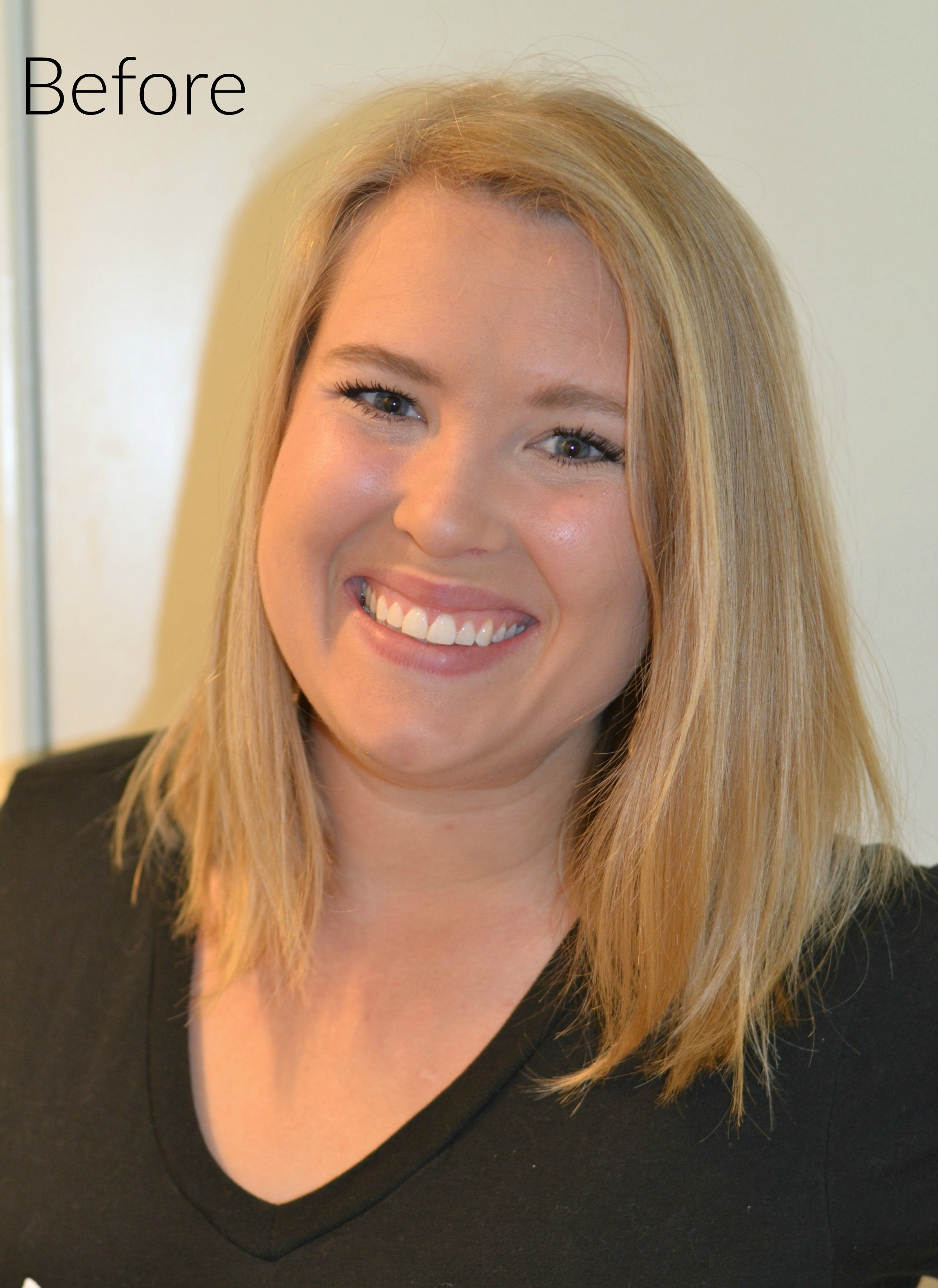 Let's get curling! Section your hair into 2 sections. You will want to curl your hair in larger sections. Remember, the smaller the section the tighter the curl. Starting at the front of the face, you will curl away from your face. Be sure that as your are curling to leave the ends of your hair STRAIGHT. This is most important to achieving the look you want.
With each section of hair, curl in opposite directions until you reach the back of your head. Now, start at the front of your face at the opposite side and repeat.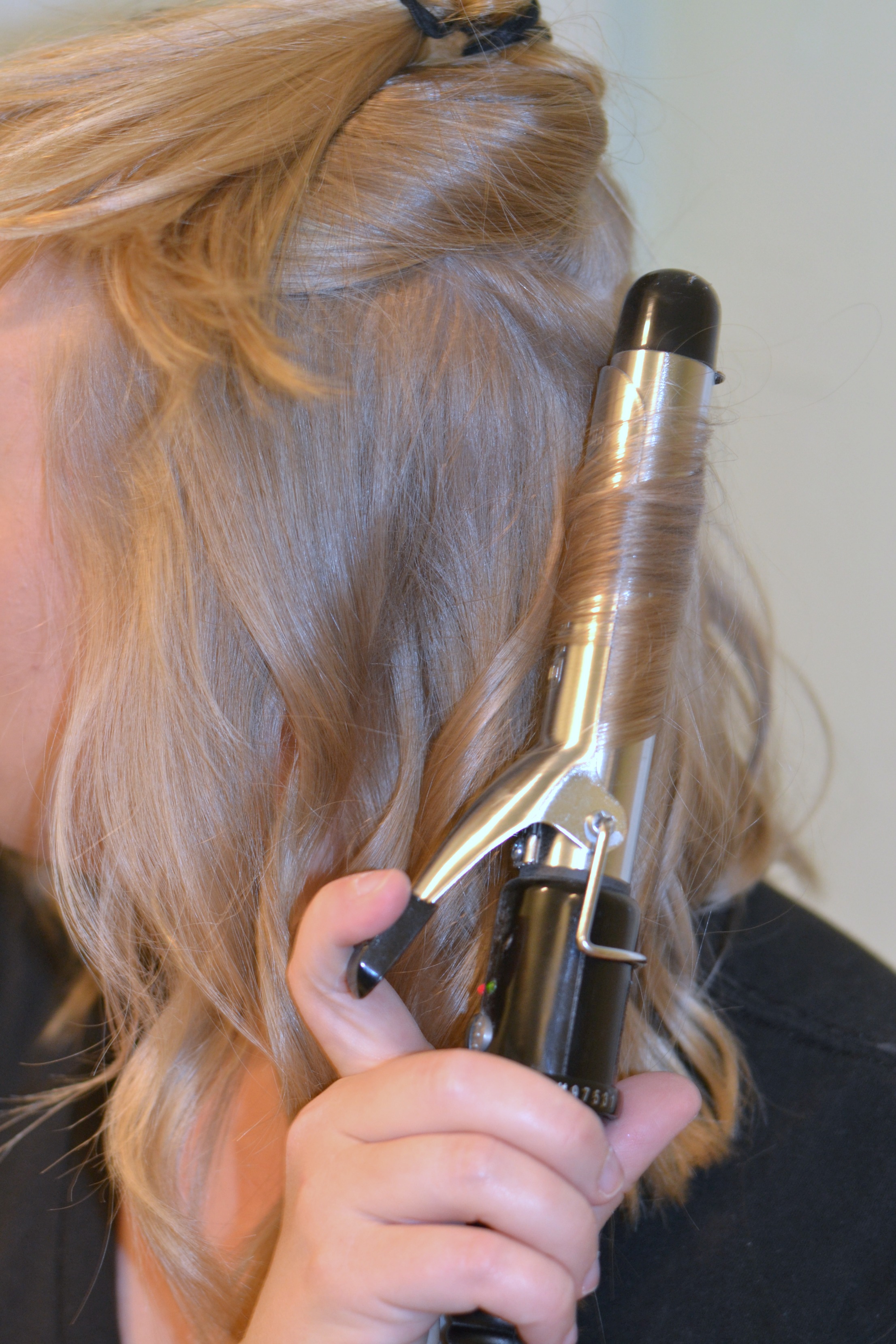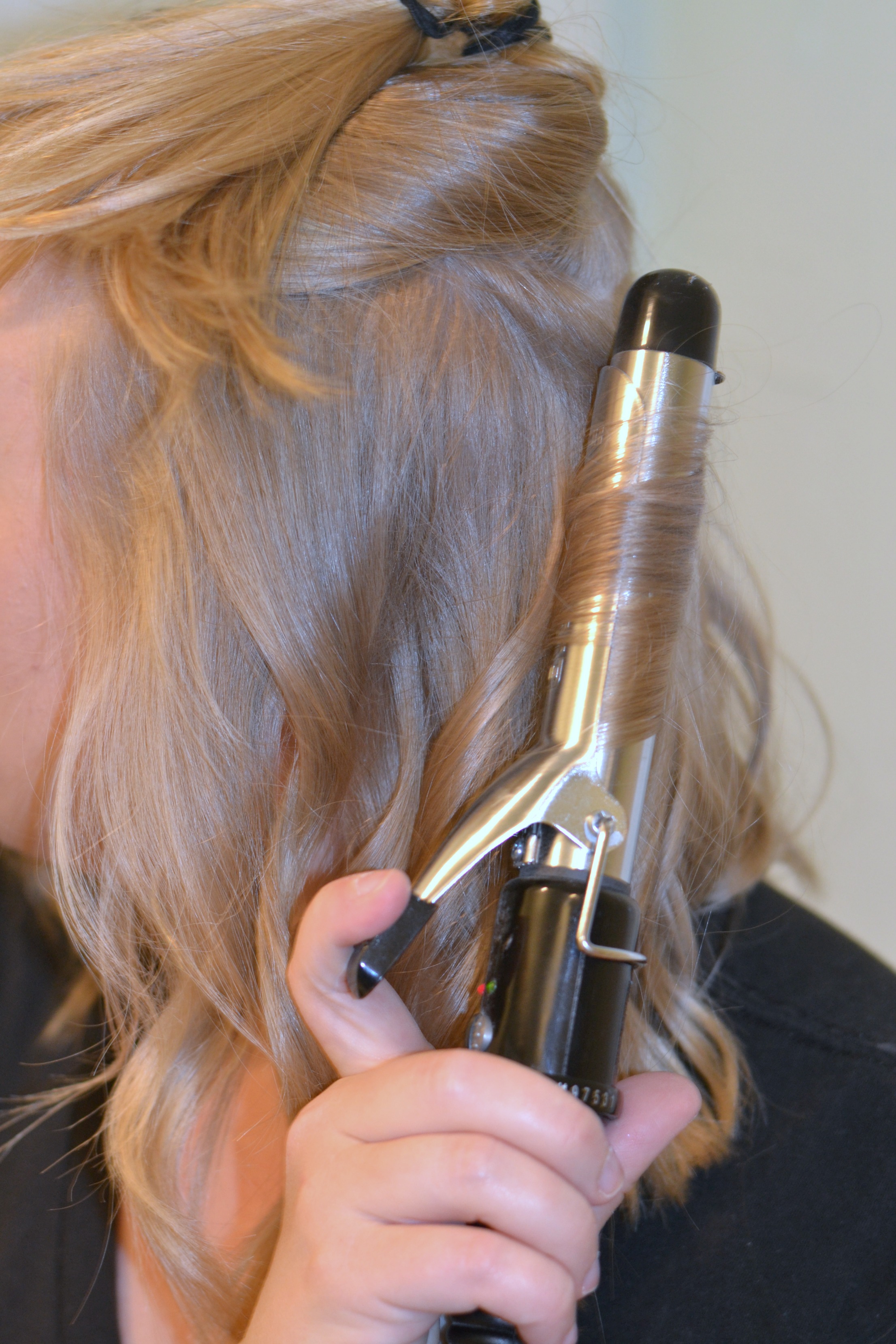 Once your bottom section is curled, here comes my secret. Let your curls cool and set for a second. You can go back through and add a few curls where they may be needed but let them cool.
Now, take your straighter and gently straighten our your curls. You will want to make sure that you do not "straighten" out all of them to allow for a messy look but allow them to loosen up. You can also get any ends that may have gotten curled at this time.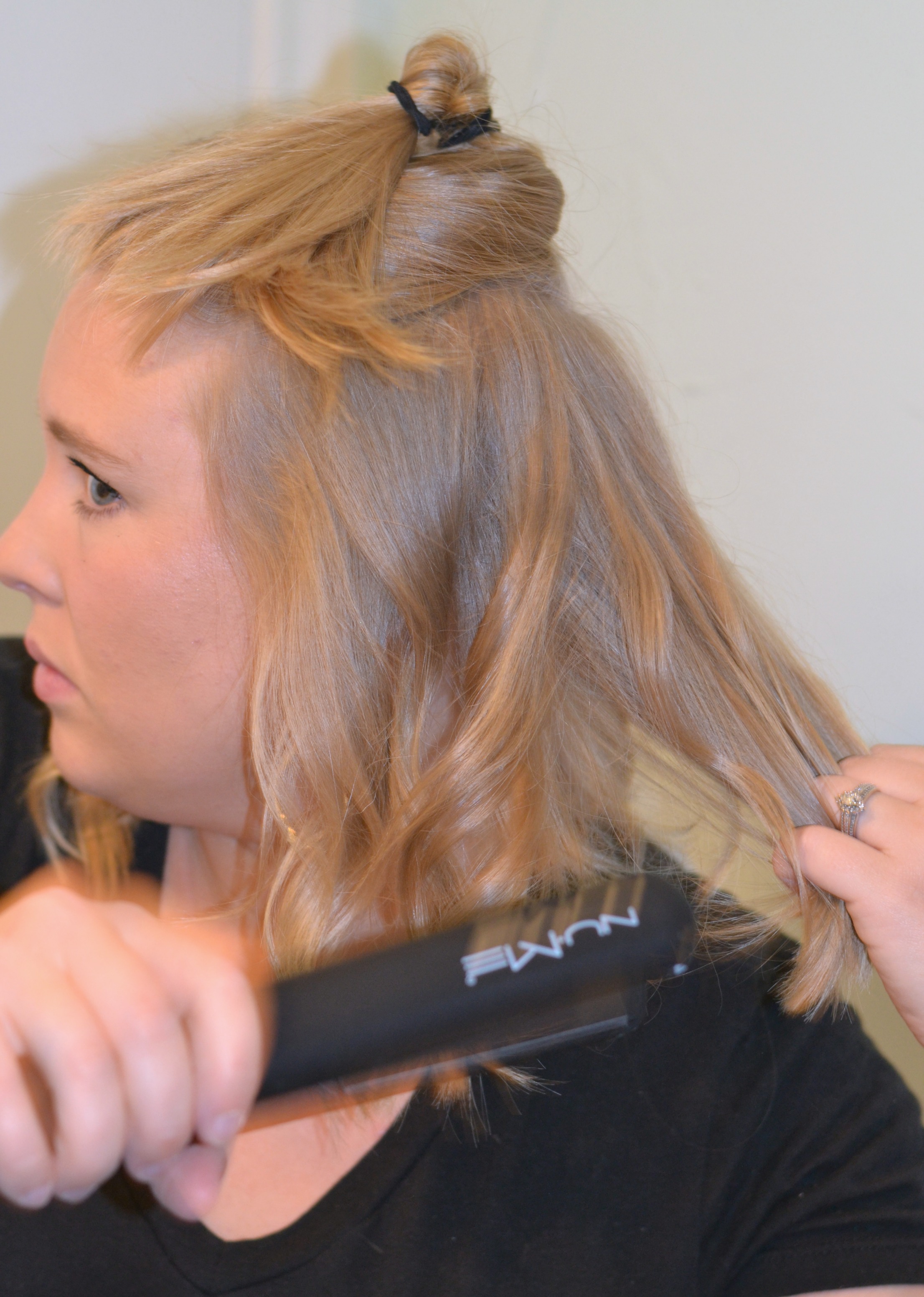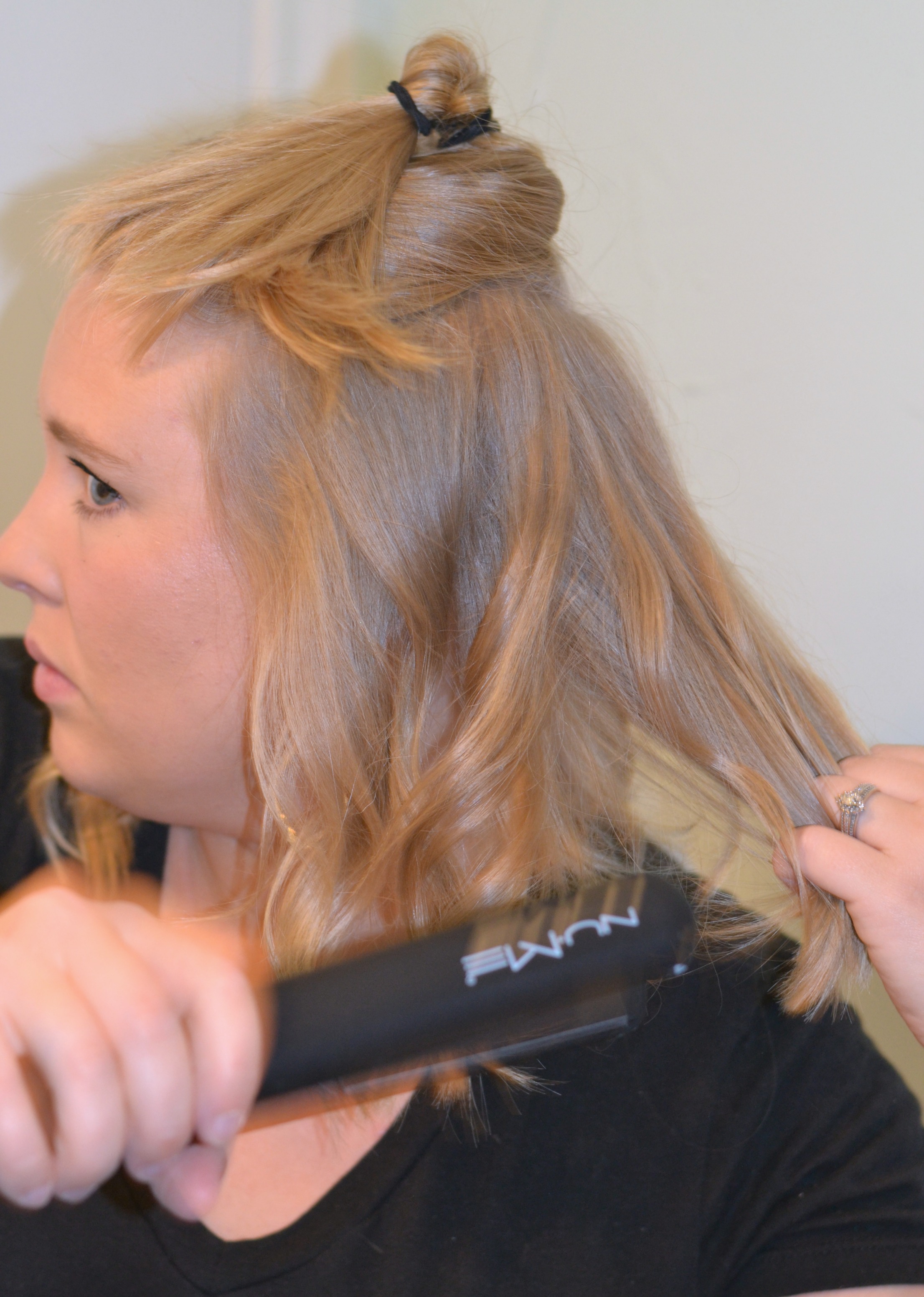 Time for your top section. We are going to follow the same steps as above, curling then coming back through with the straightener.
This time you can leave more pieces with slightly tighter curls to add some dimension.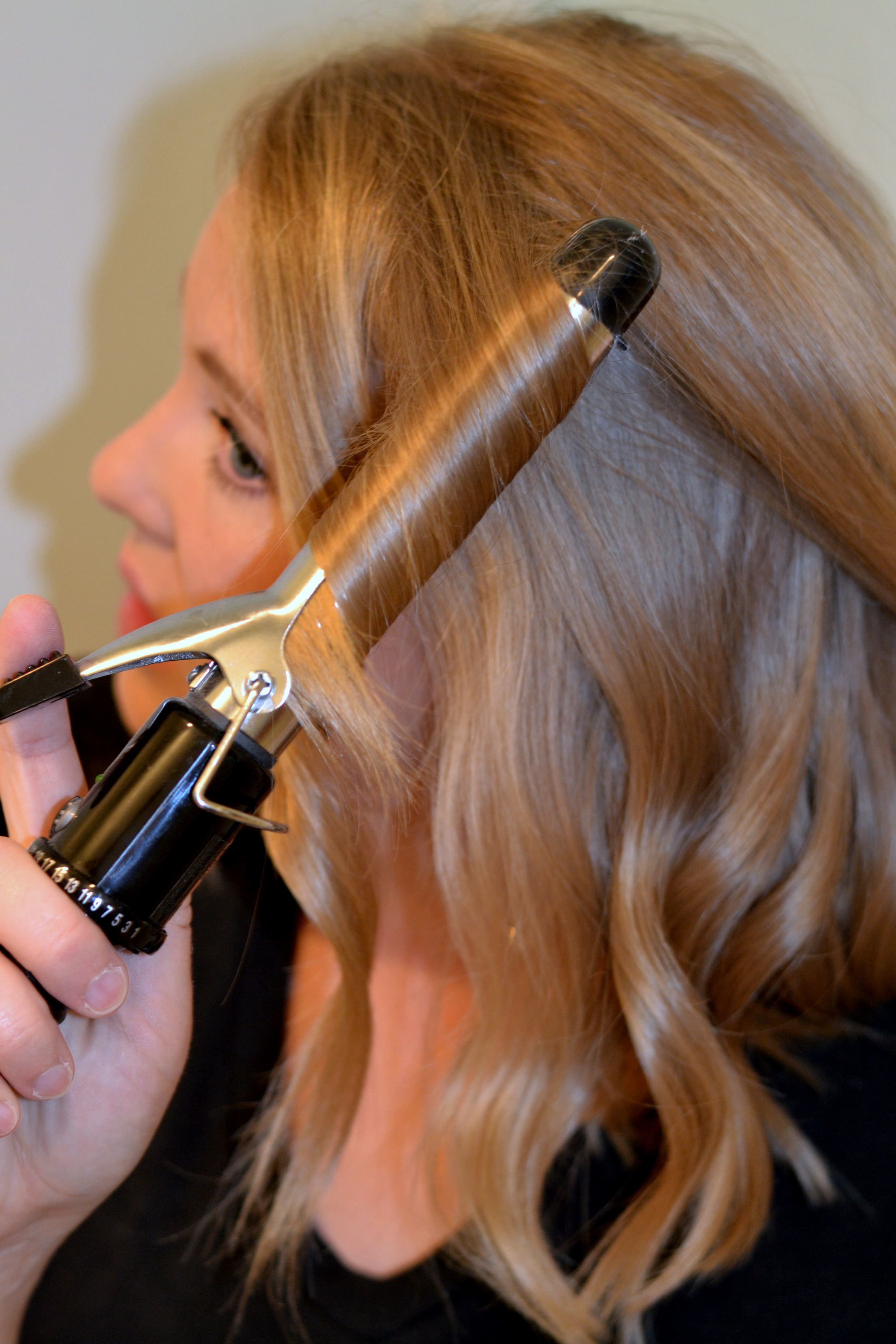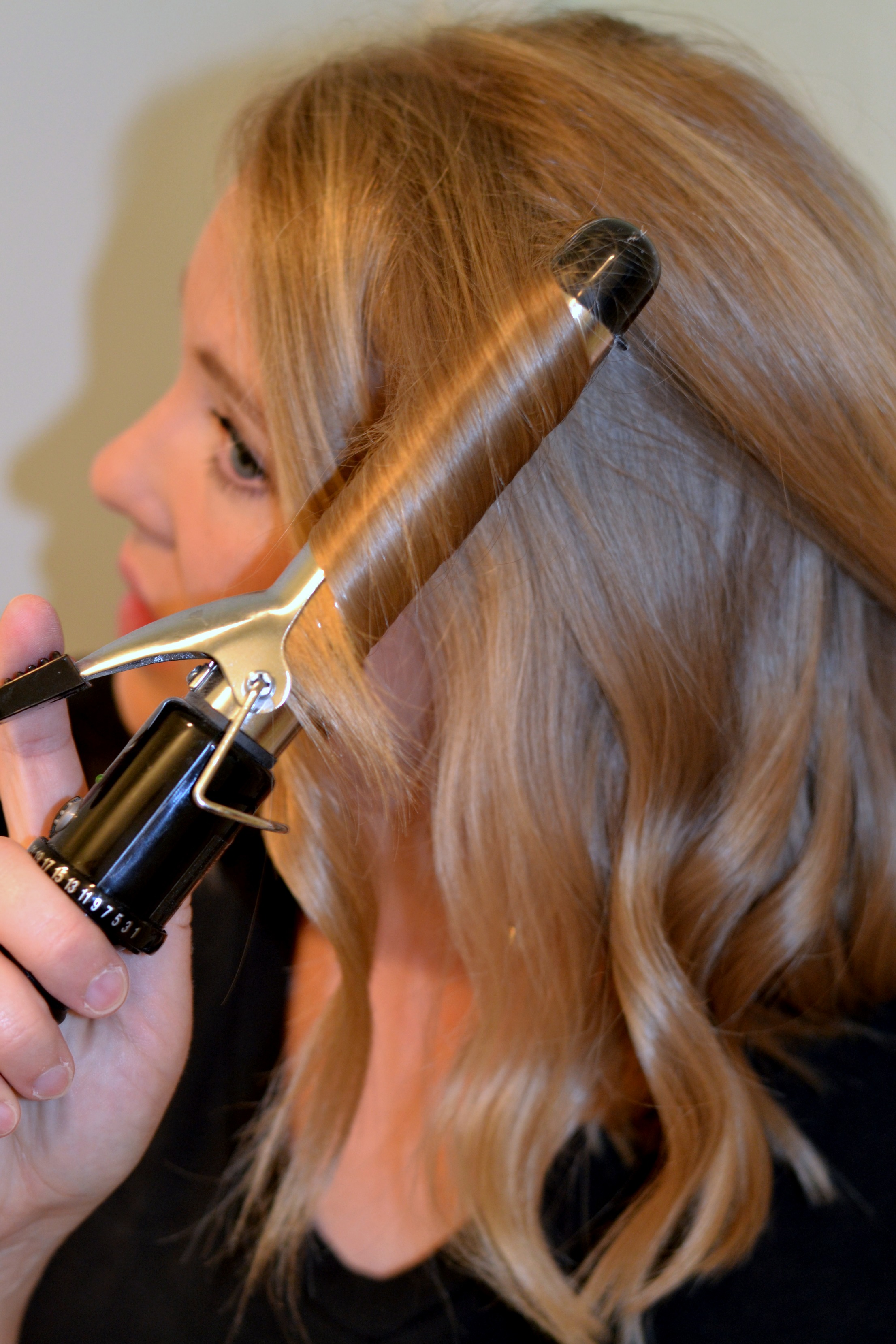 Once your hair is completely curls it is time to set it. Be sure to use a hair spray that will allow for movement but will hold.
When you spray gently lift your hair to allow for volume. Obviously it will fall some over time. You can also tease you crown a little more to add lift here as well.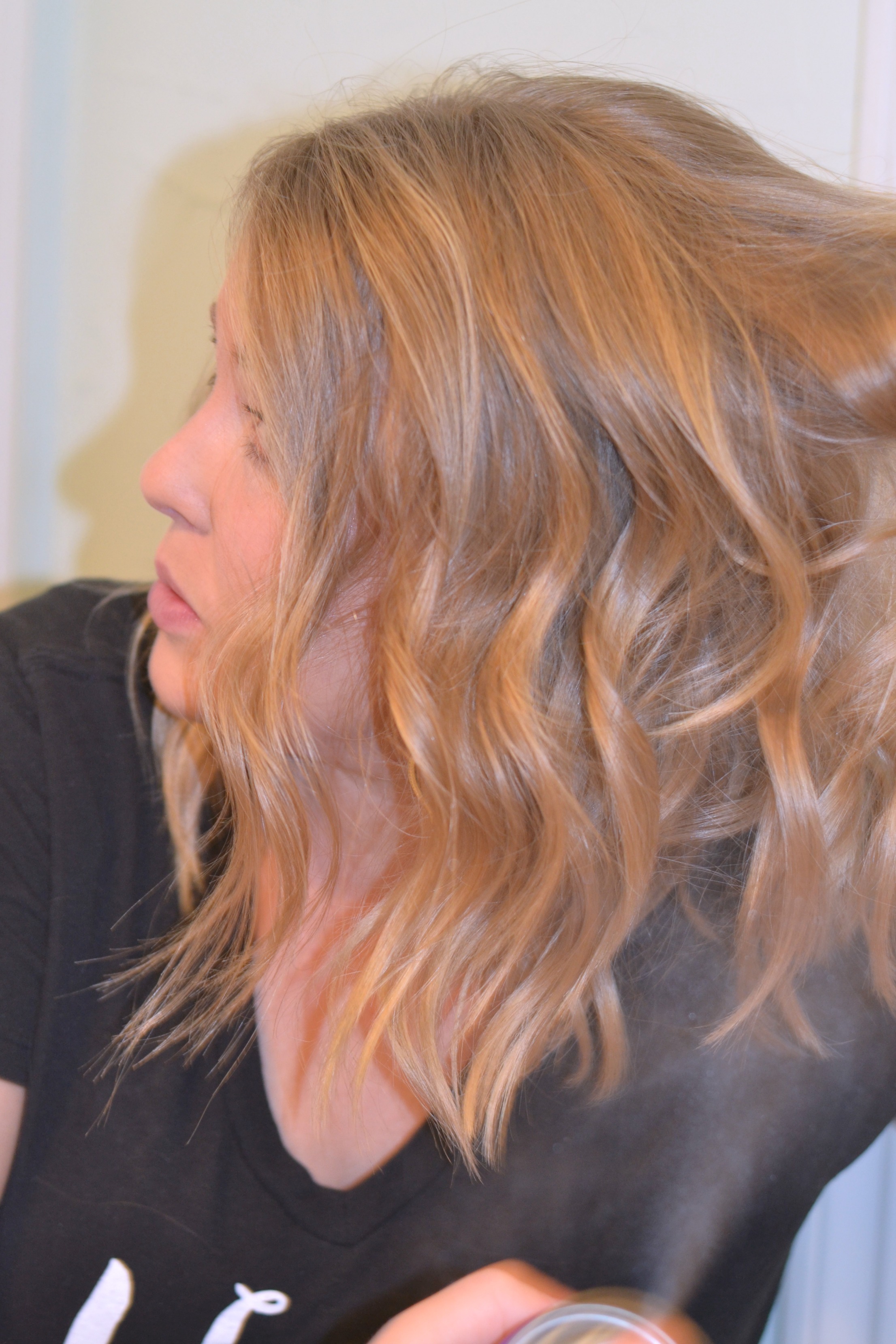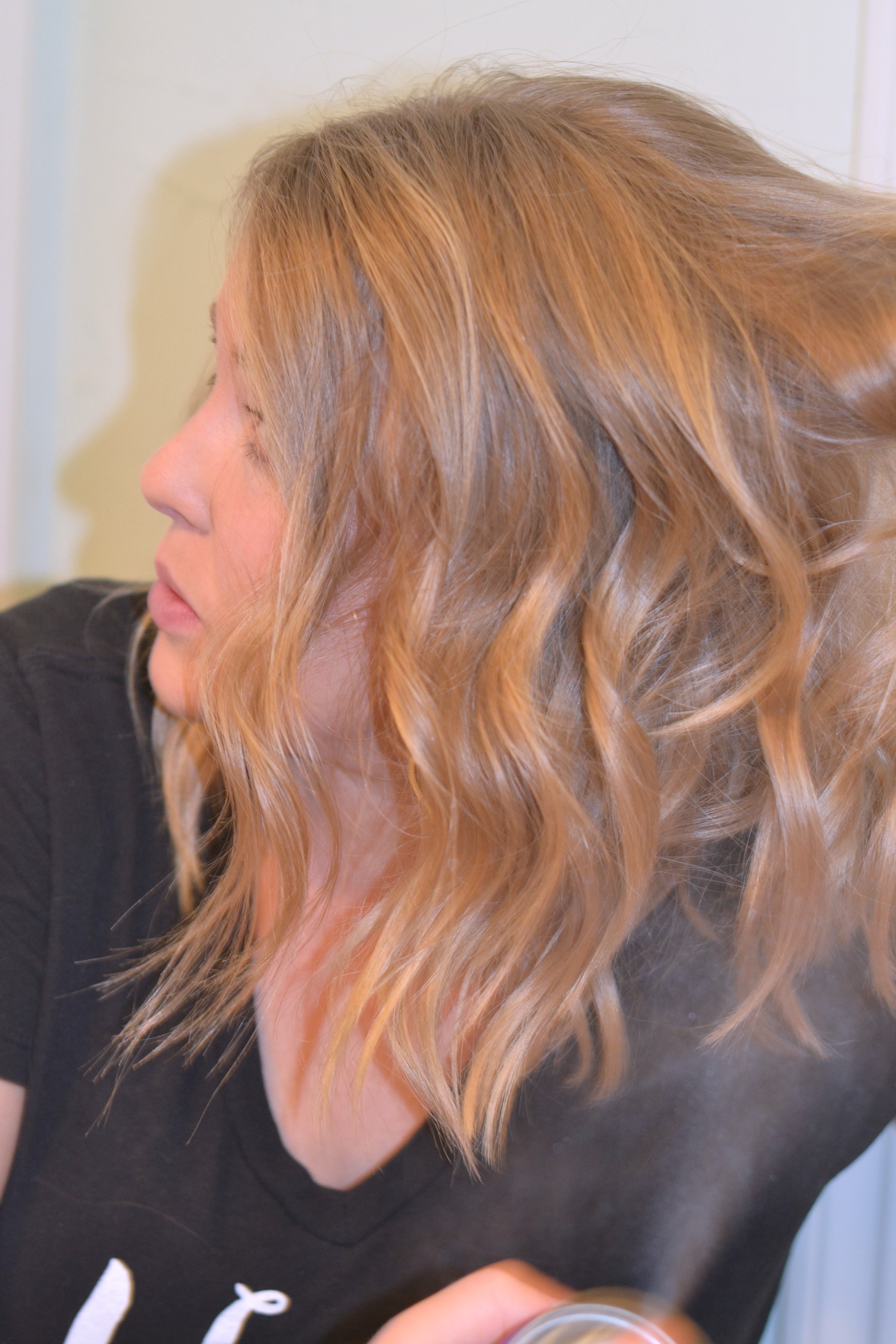 And there you have it. A super easy and Mom friendly tutorial for curling short hair and my first and probably last beauty post for a very long time!