This Cricut tutorial is for super cute Walt Disney's Toy Story Buzz and Woody T-shirts. They are perfect for any best friend and there is a FREE cut file available!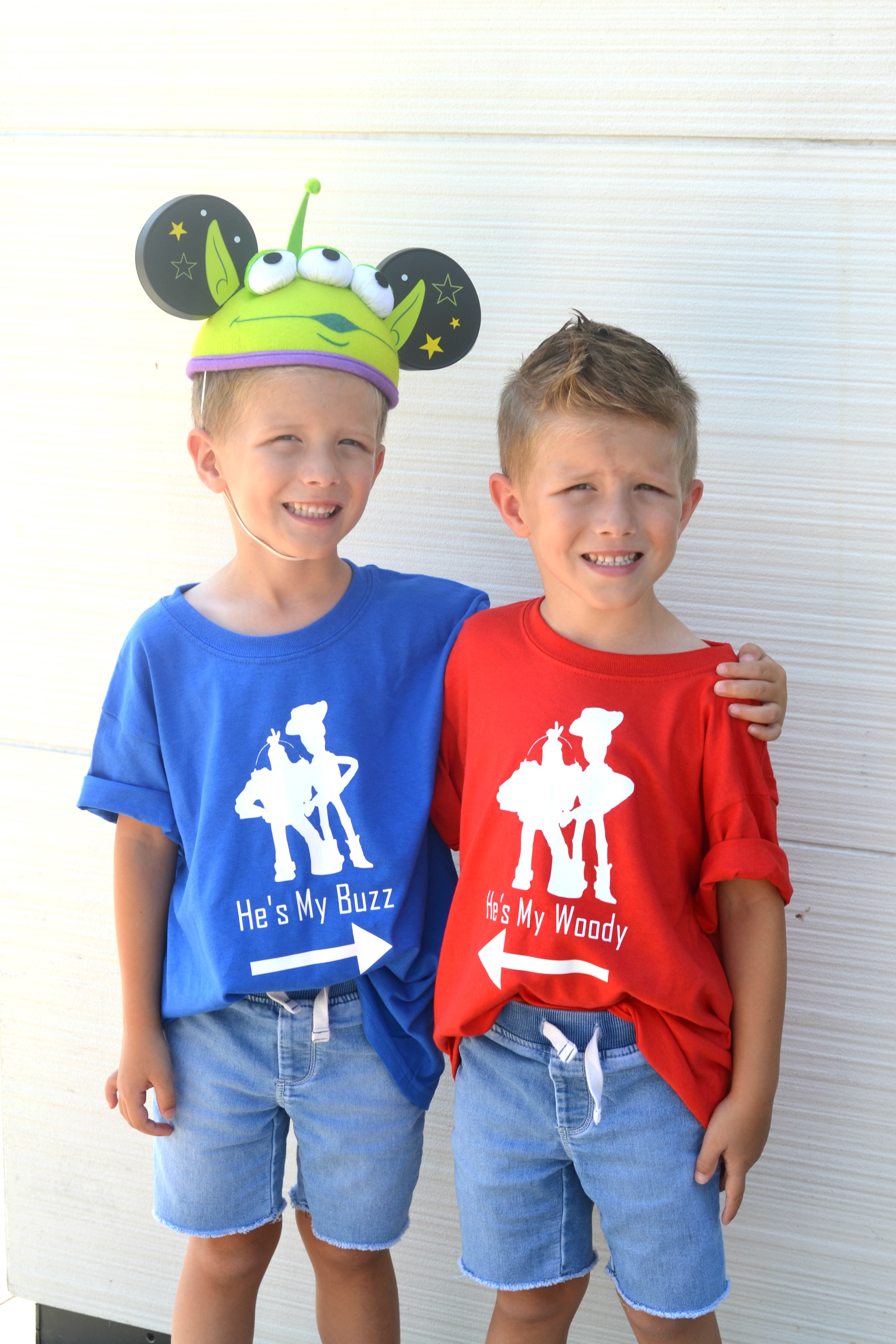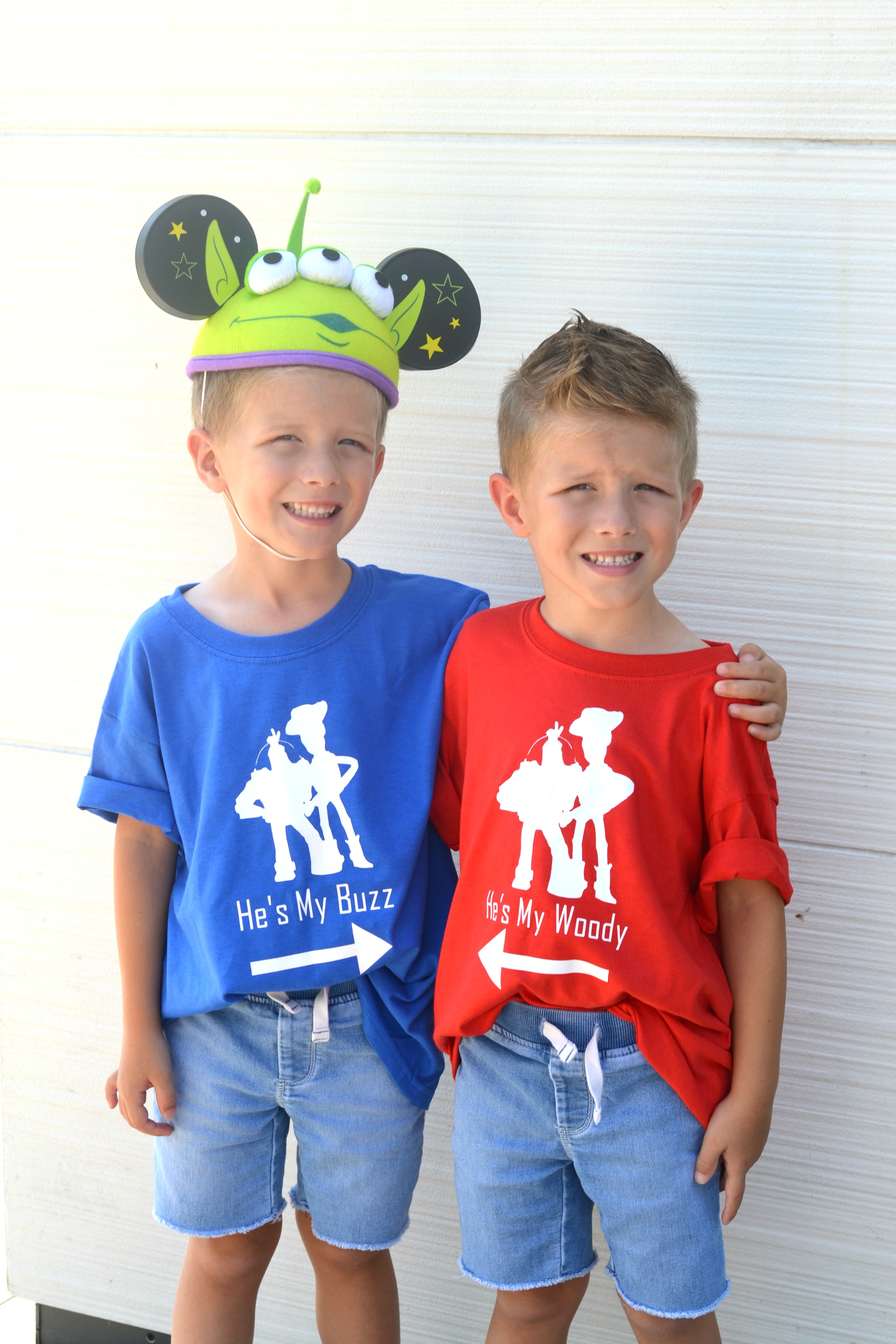 My kids ask on at least a weekly when we are headed back to Walt Disney World. You know we can't get enough Disney in our life! We won't be able to wait much longer, especially now that Toy Story Land is open! I mean, just look at her. Isn't it the cutest?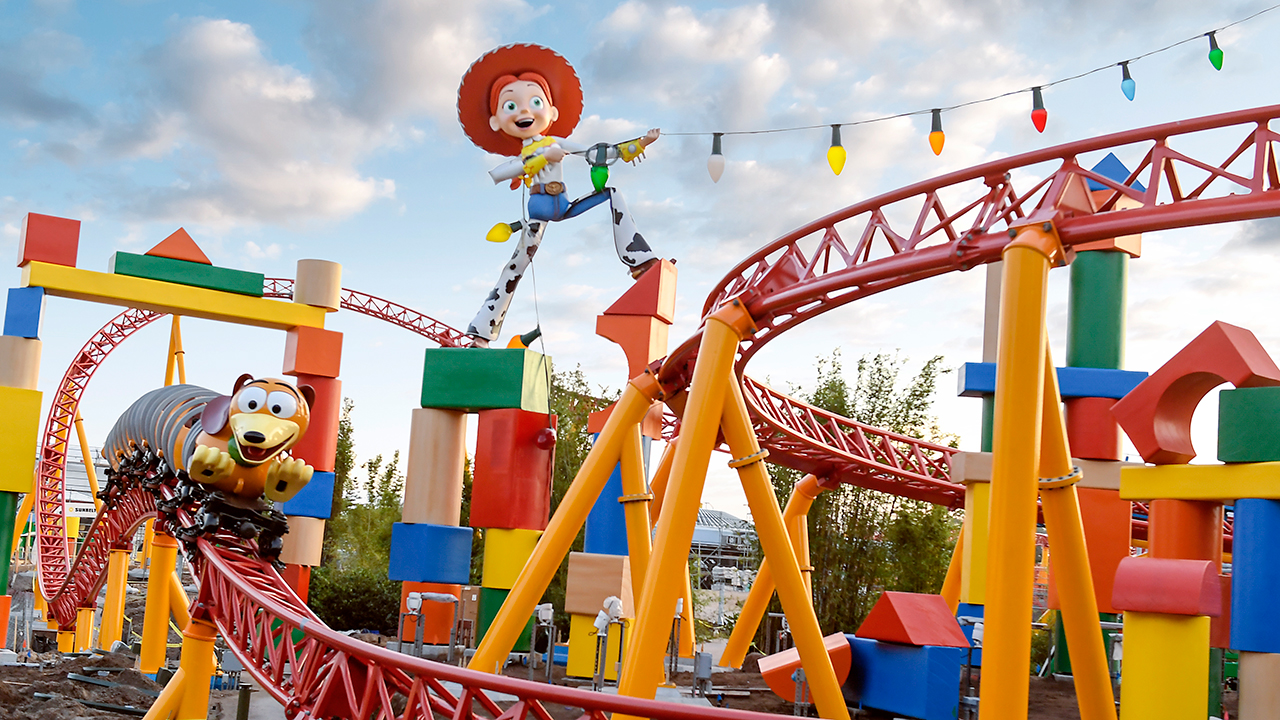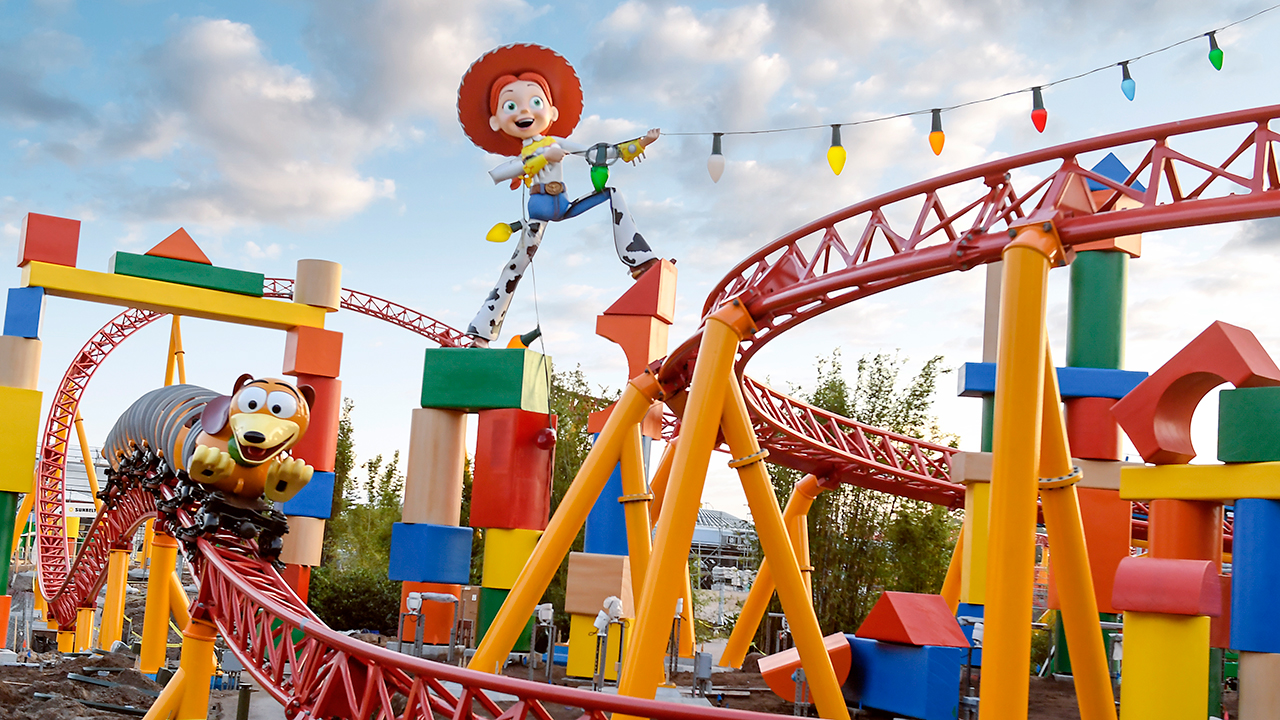 Even though we are still waiting to get our next Disney vacation on the books Michelle and her family are going soon. I am still trying to convince her to stick me in her suitcase but things aren't looking promising. As part of my ploy to get her to take me I made her twin boys these super cute, best friend Toy Story Buzz and Woody shirts. You know I cannot miss out on the opportunity to create another Disney Shirt. It might be a slight addiction.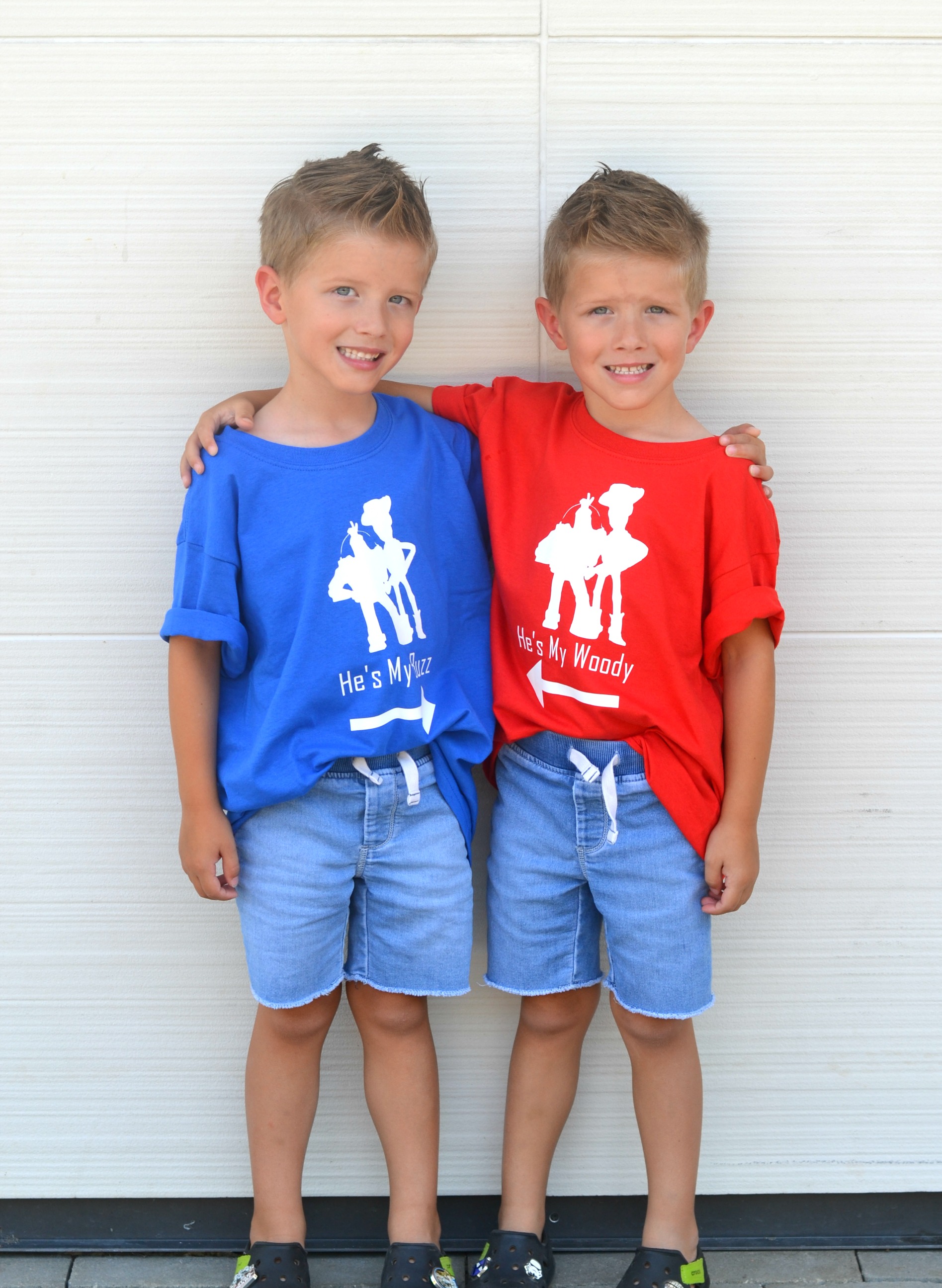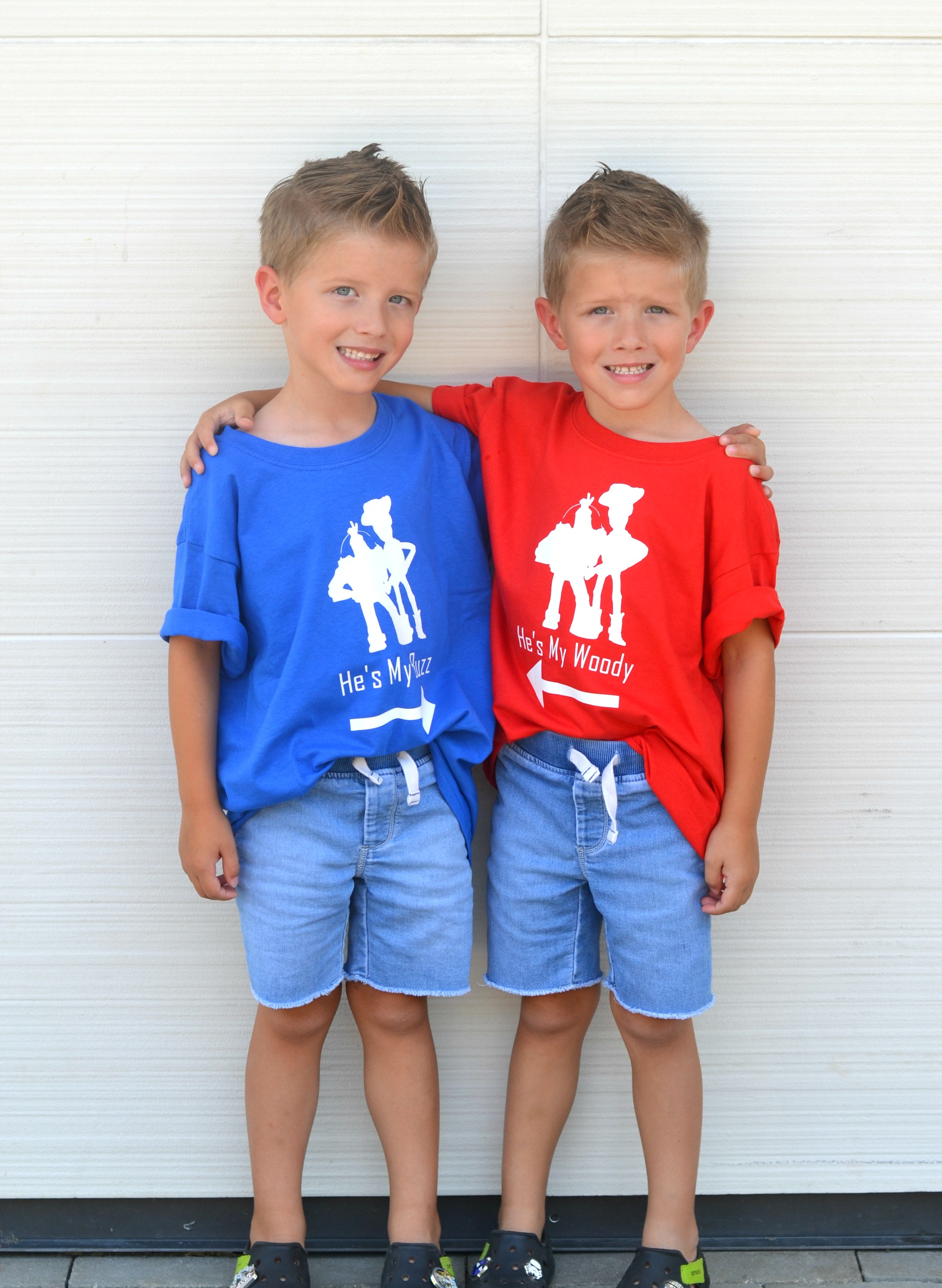 Just look at these cuties! (I'm talking about the boys and the shirts.)
Here is what you will need to make these shirts!
First and foremost, make sure you have a Cricut. I used the Cricut Explore Air 2 and LOVE it!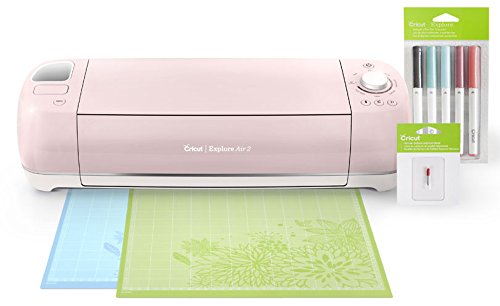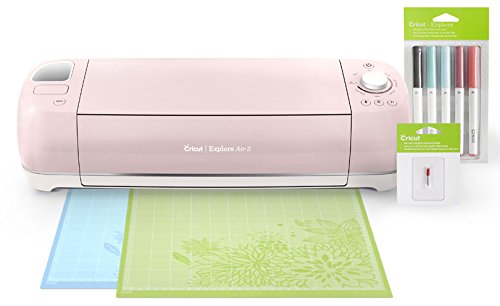 *affiliate links included
You will also need Cricut Iron on Vinyl and the Cricut EasyPress (lifesaver)!
I picked up t-shirts for the boys in the perfect Buzz and Woody colors, blue and red. I created these cute designs in the Cricut design center and here they are for you to use as well!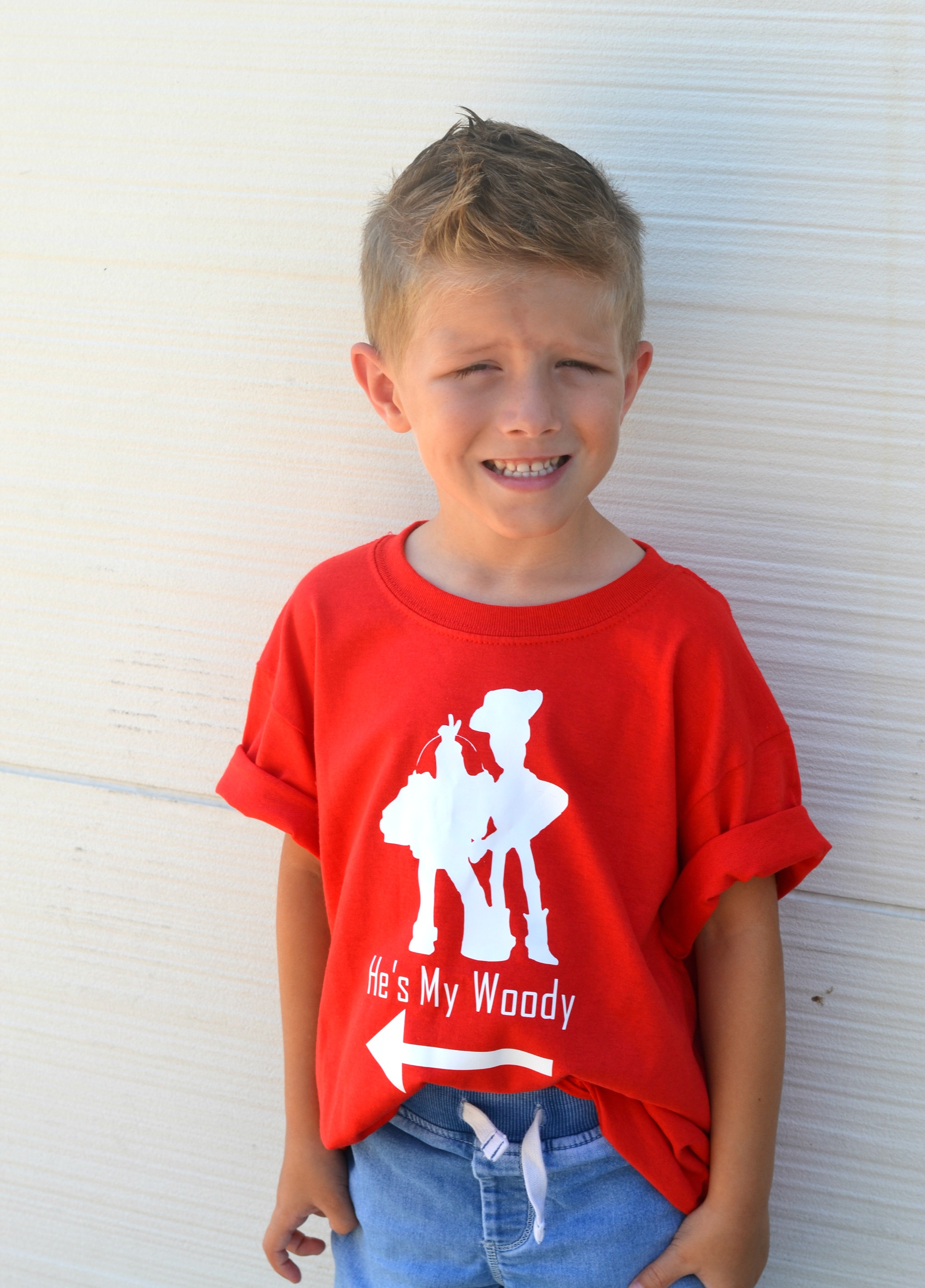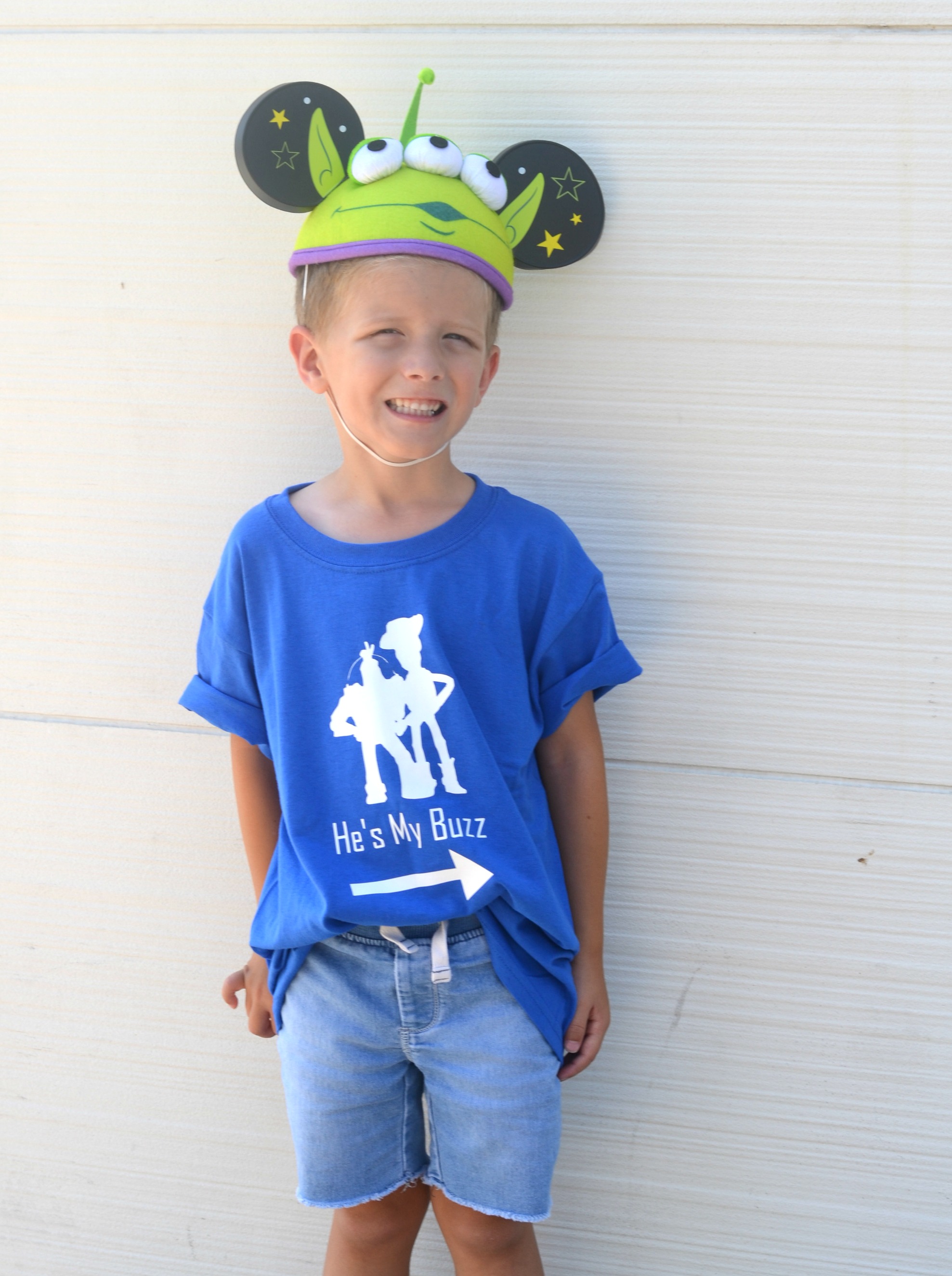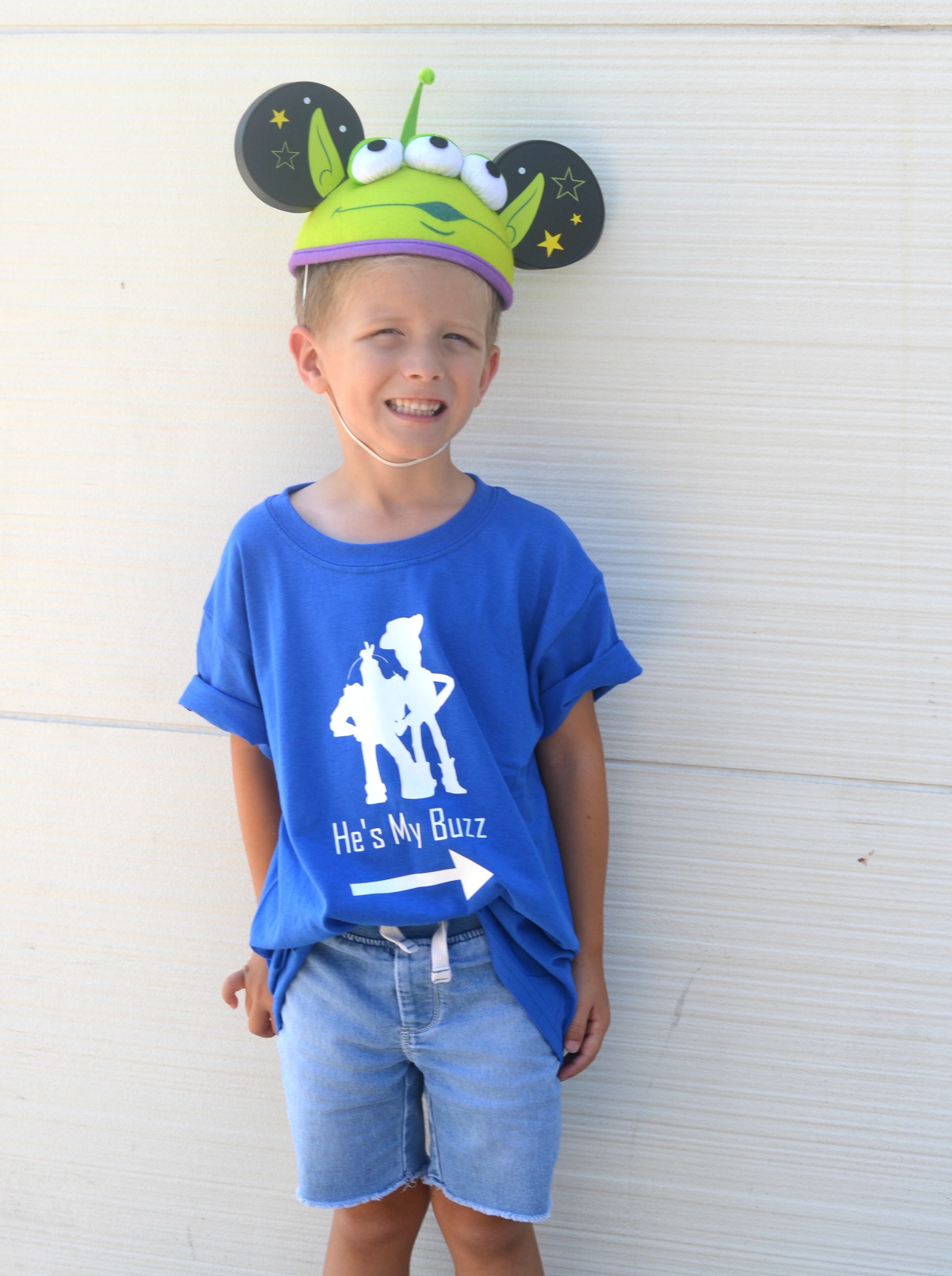 Take these cut files and use them in your Cricut Design Space. Simple save the file, hit mirror so your image is facing the correct way when you go to press it on and hit make it! Make sure your vinyl is shiny side down on the mat.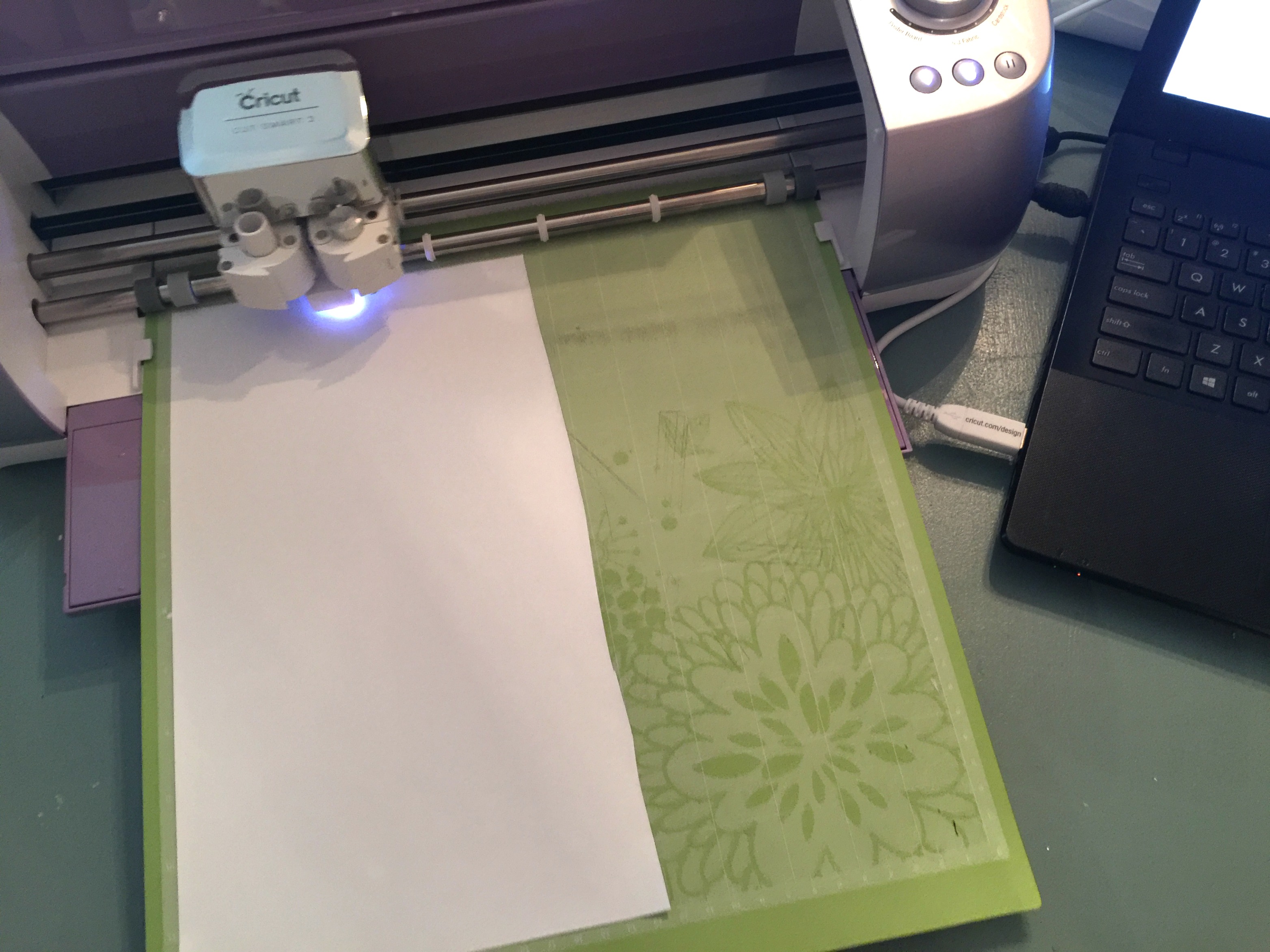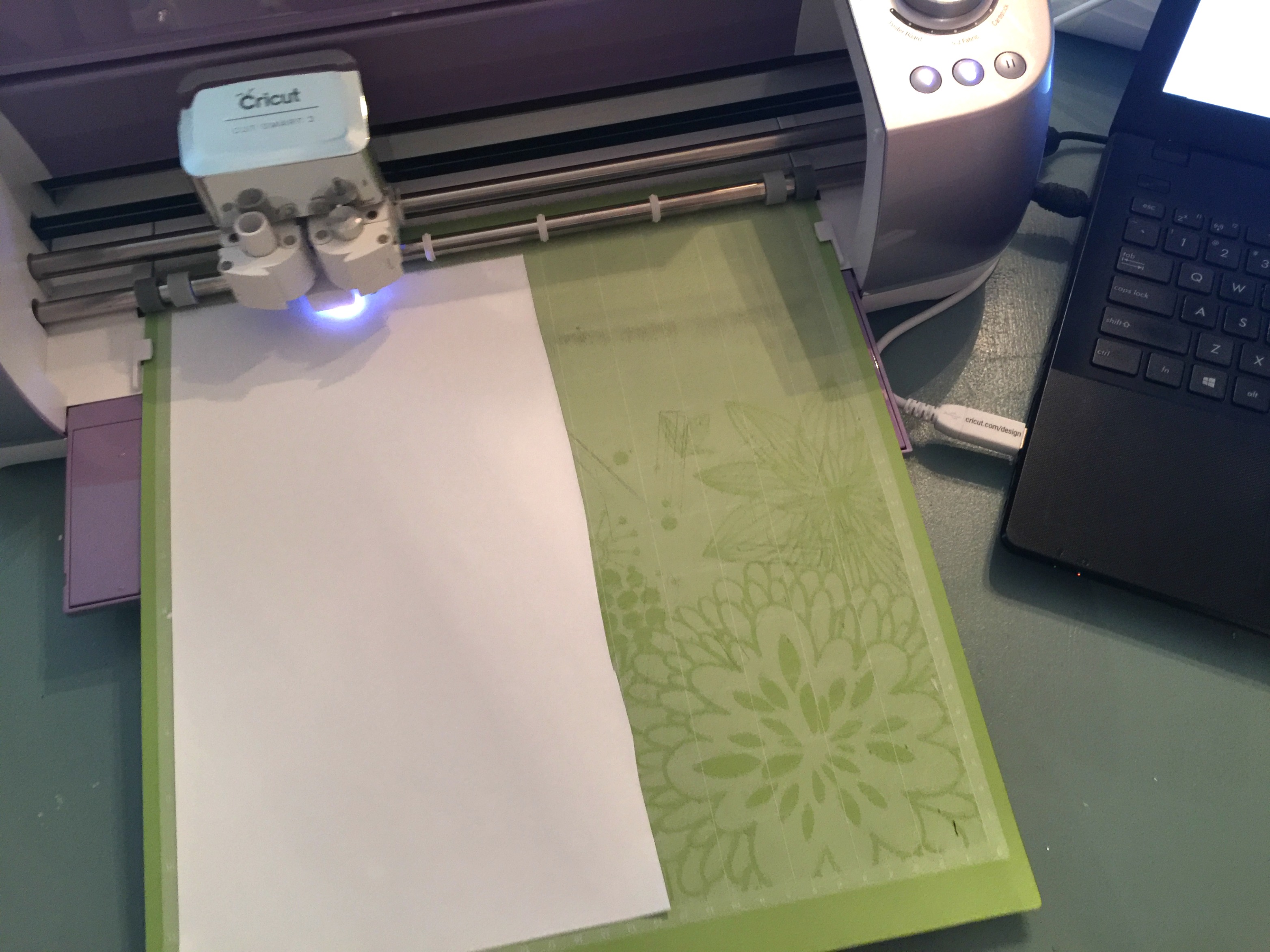 Once your vinyl is cut, use your weeding tool to remove the excess vinyl and center on your shirt.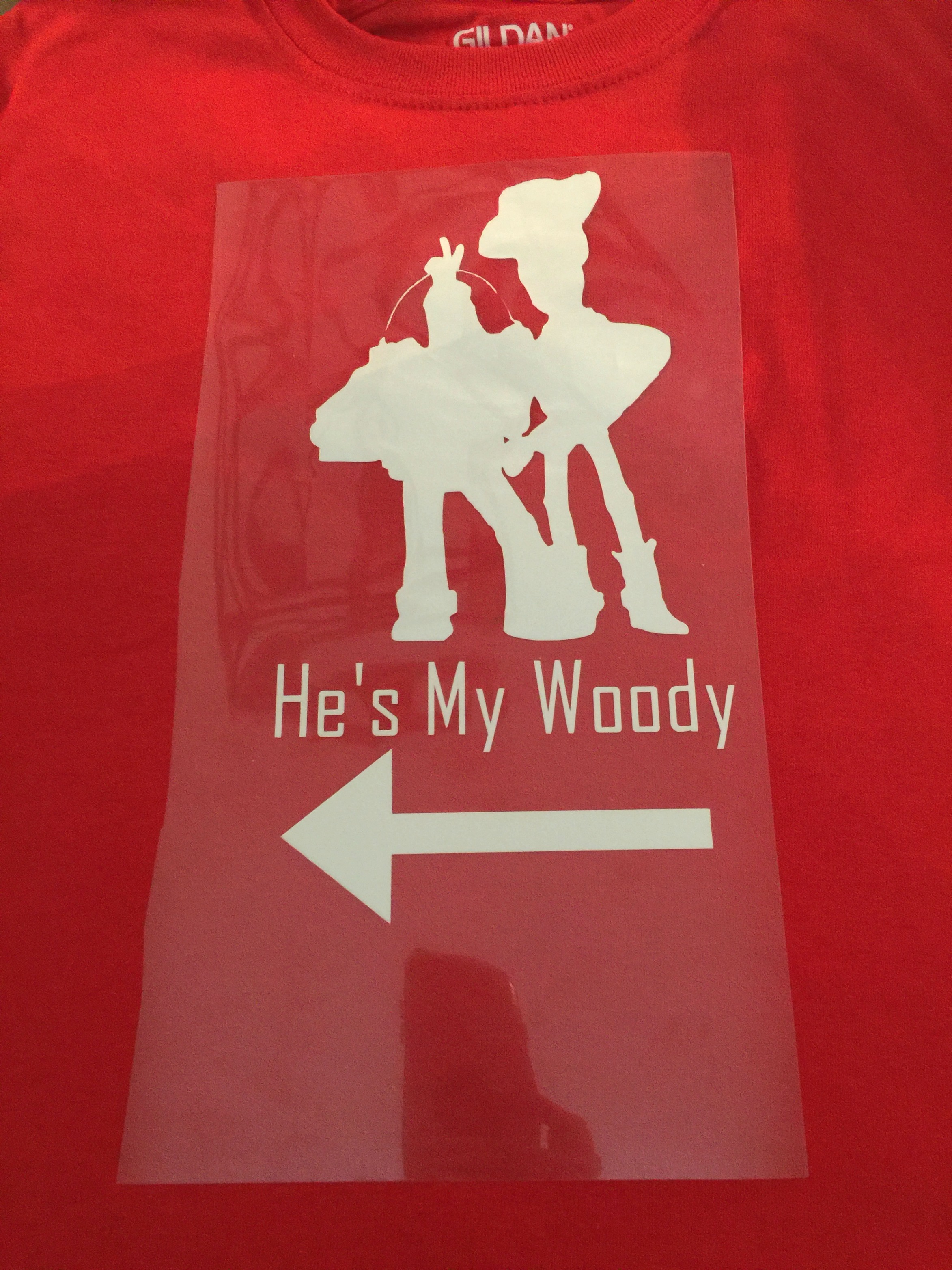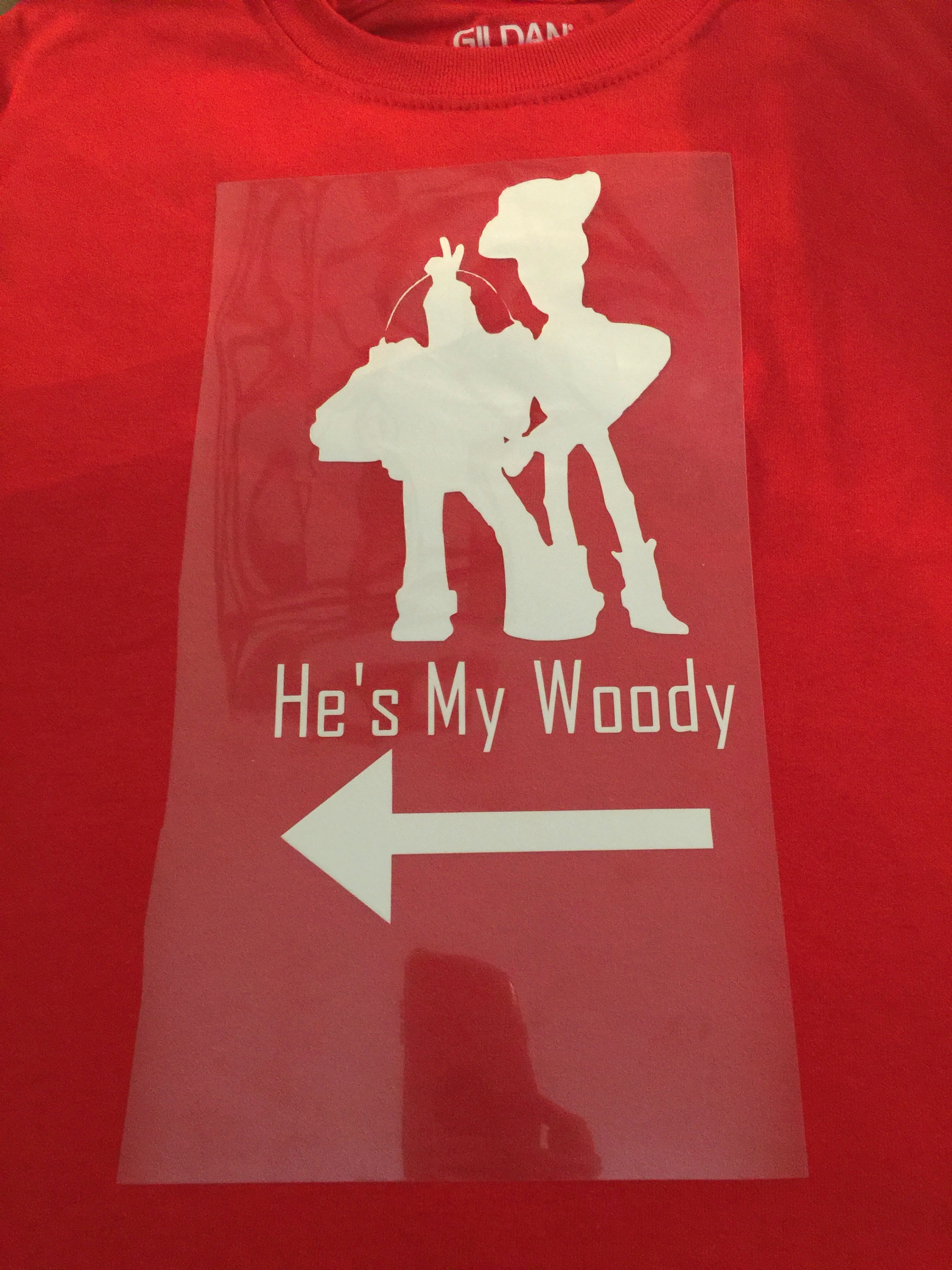 Once your design is where you want it get ready to press. I am loving the Cricut Easy Press. You can adjust the temp depending on what you are pressing the vinyl onto. Be sure to check the guide to ensure you are using the perfect level of heat for your design.
When you are ready to press the vinyl on, simply press down using the handle and press the Cricut "C" and it will count down 30 seconds. Lift after the designated time and let cool completely. I usually press my design at least twice to make sure it is on there really good!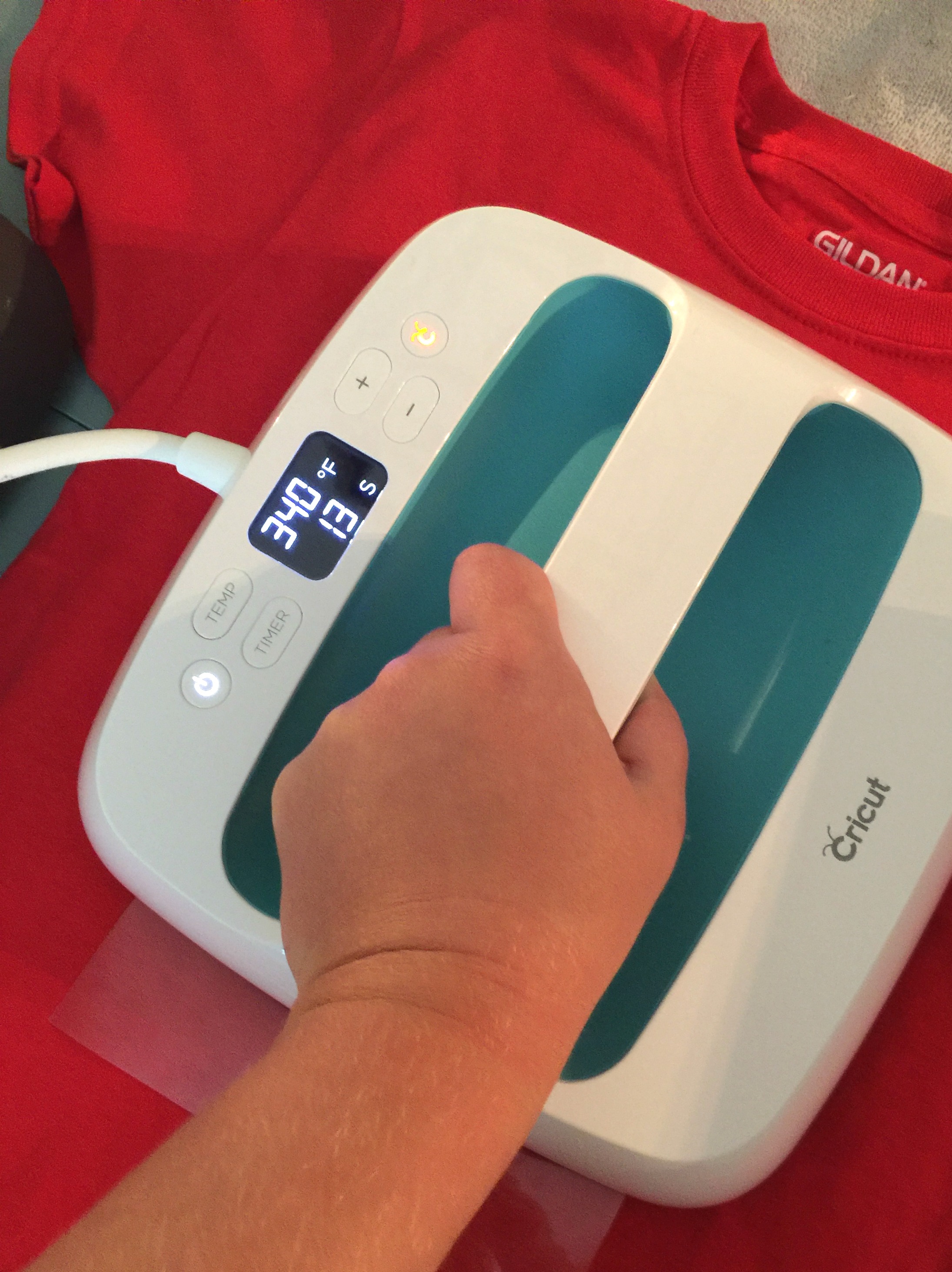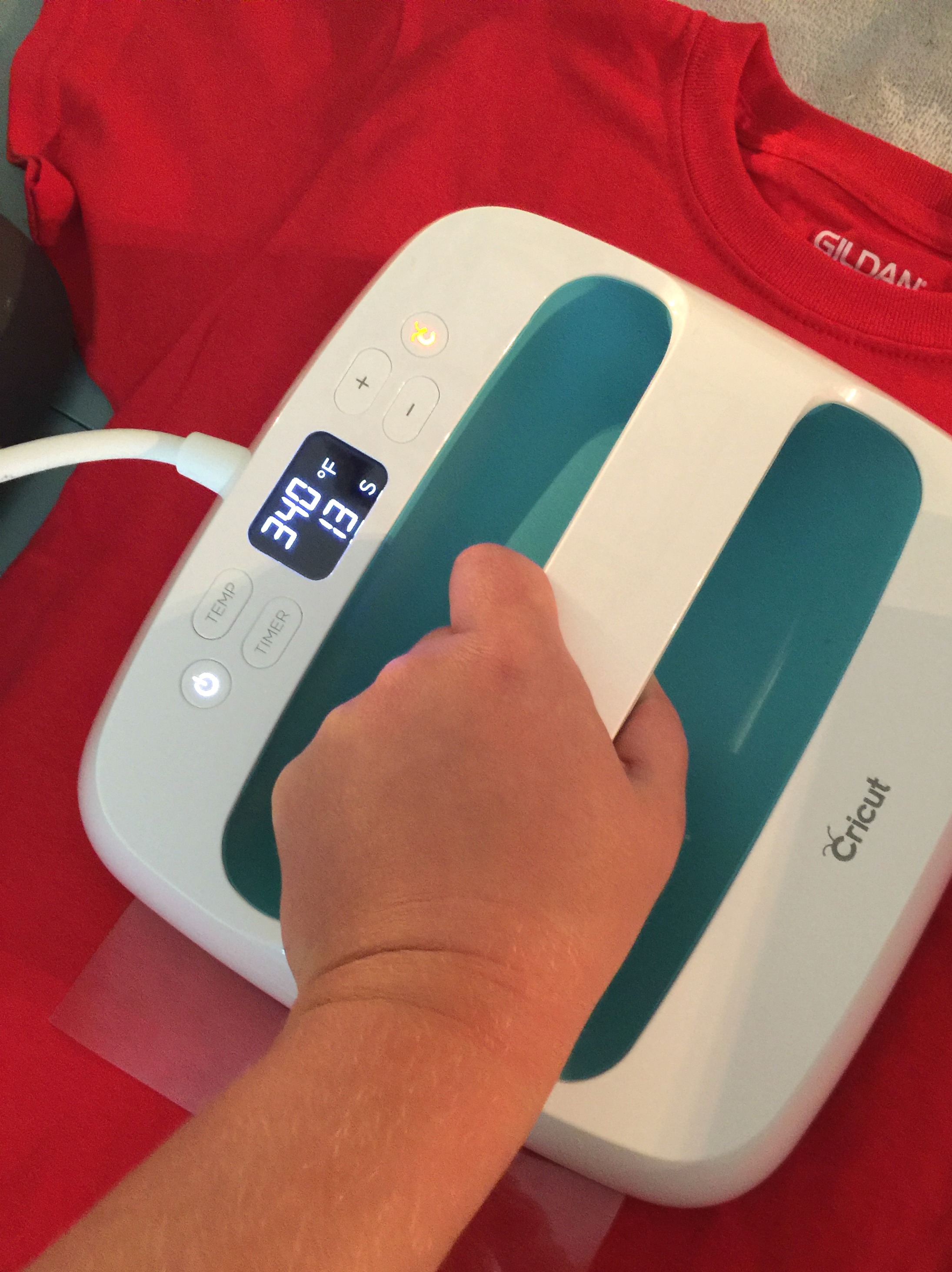 This little gem is a true life saver!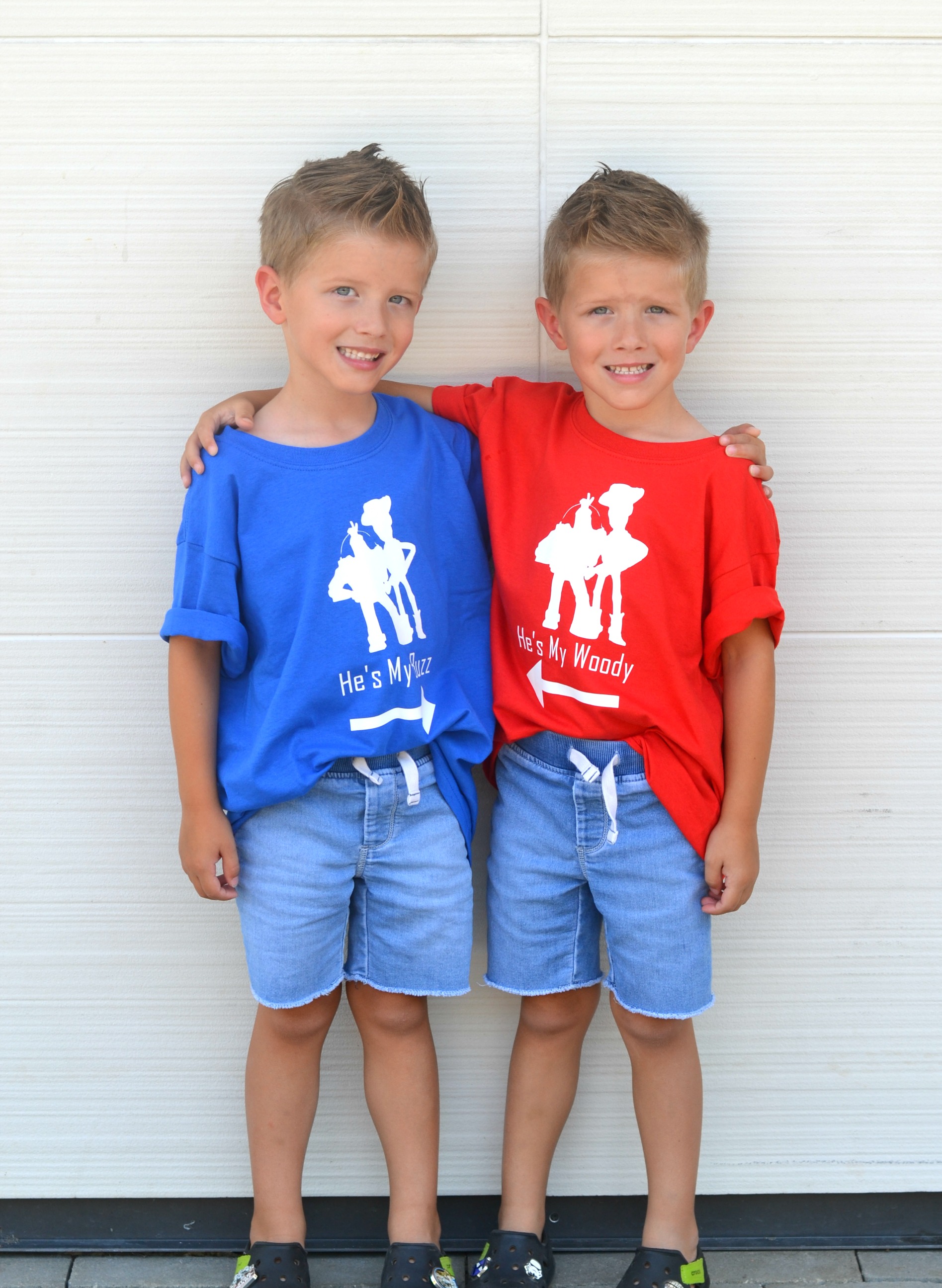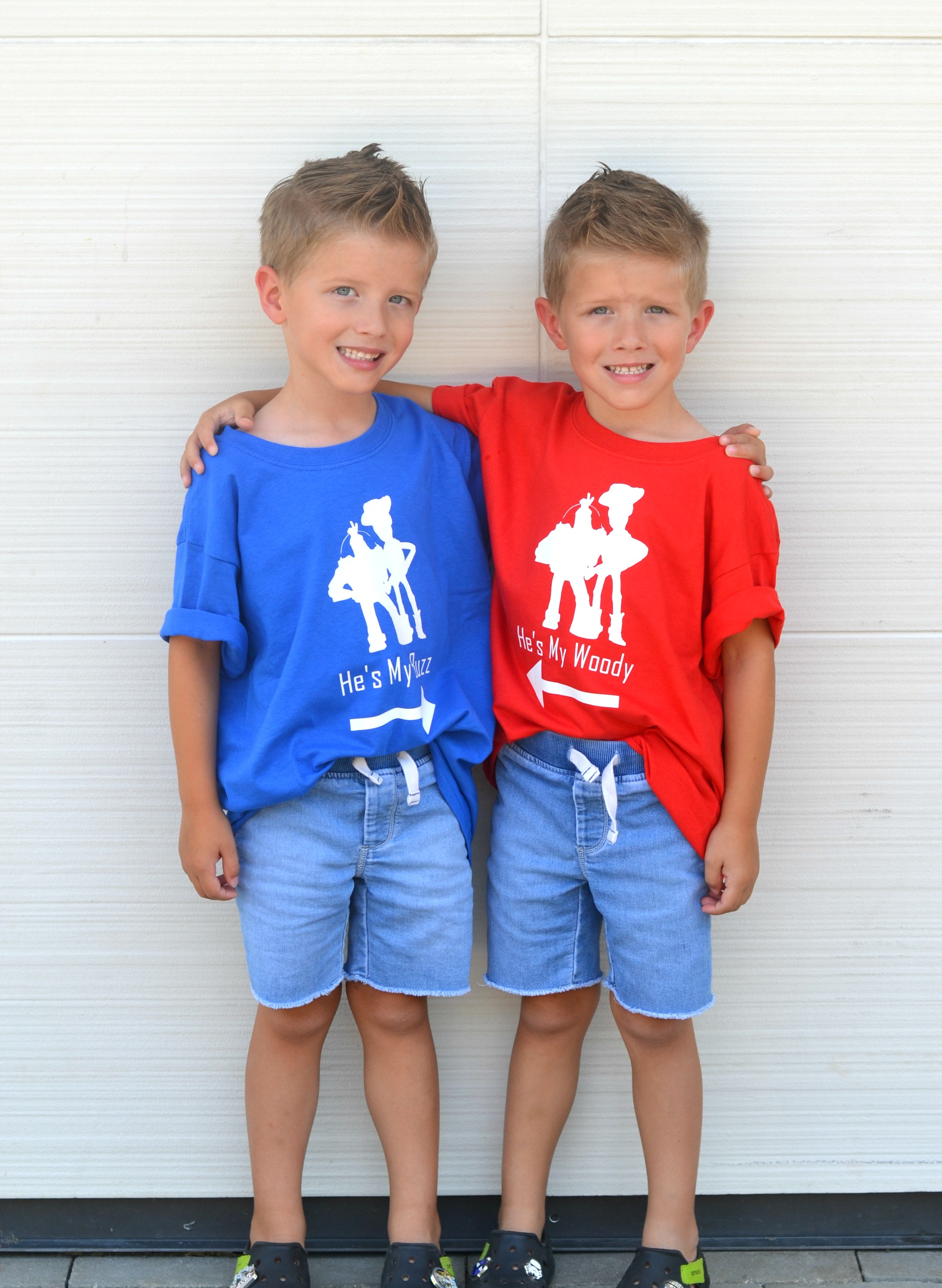 I cannot wait for the boys to show off their new Toy Story shirts at Walt Disney World. I mean, I do not think it gets any cuter than this.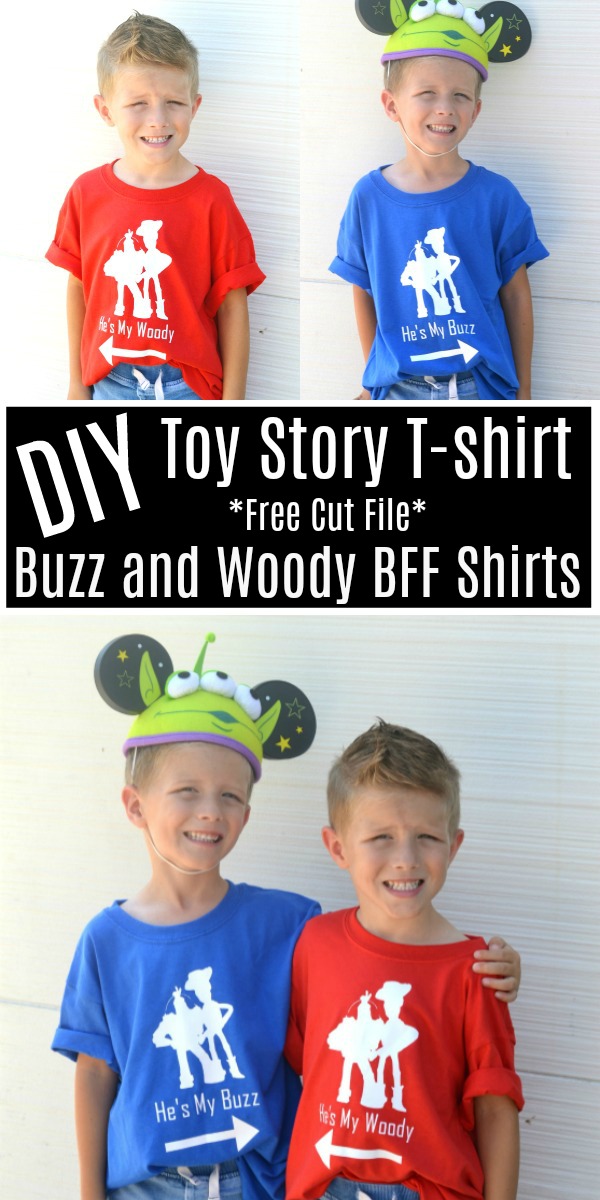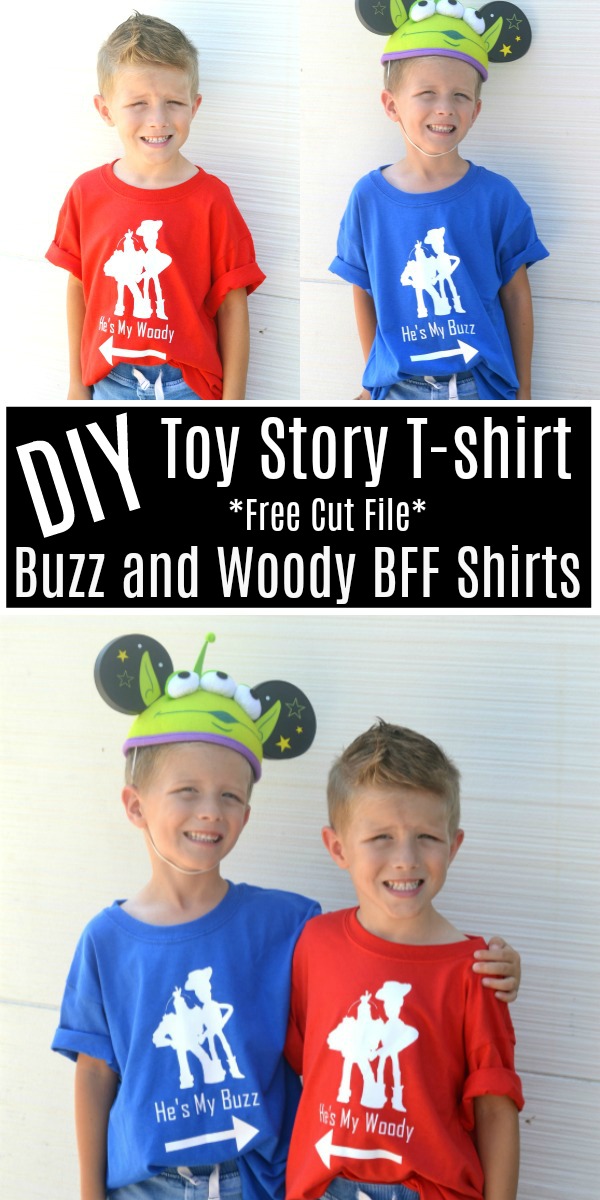 If you loved this shirt, do not forget to check out some of our other popular Disney shirts as well!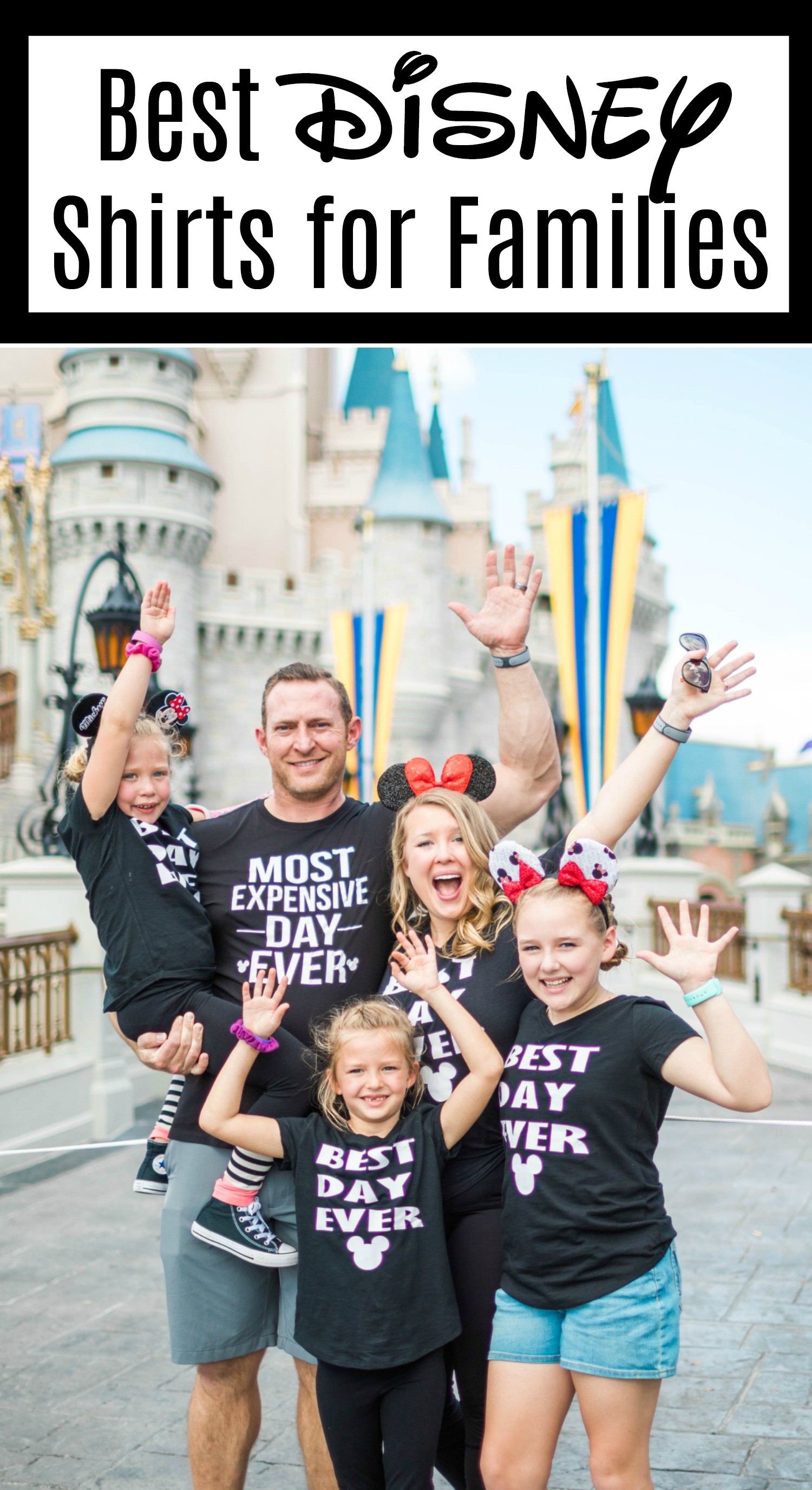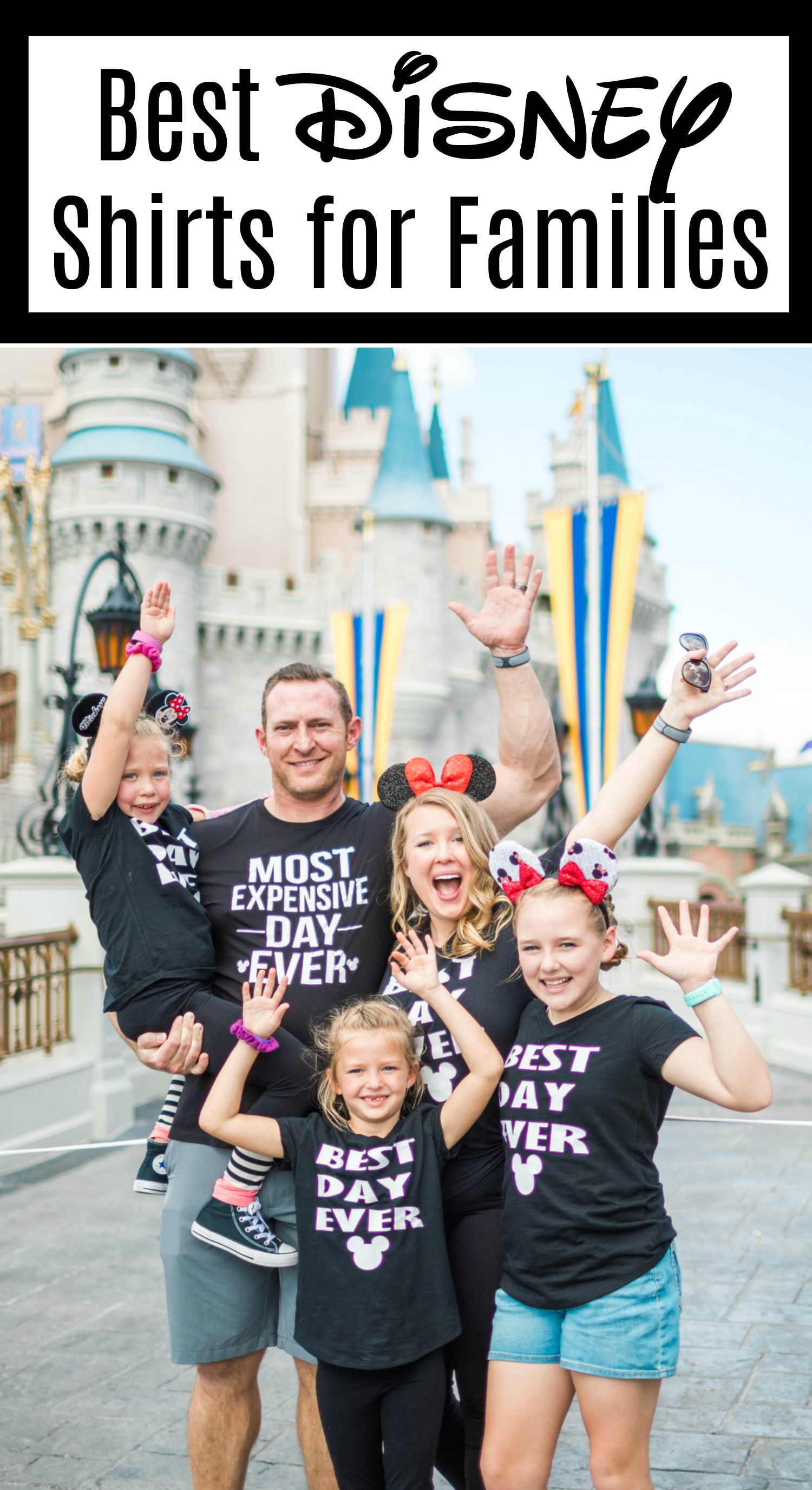 Best DIY Disney Shirts for Families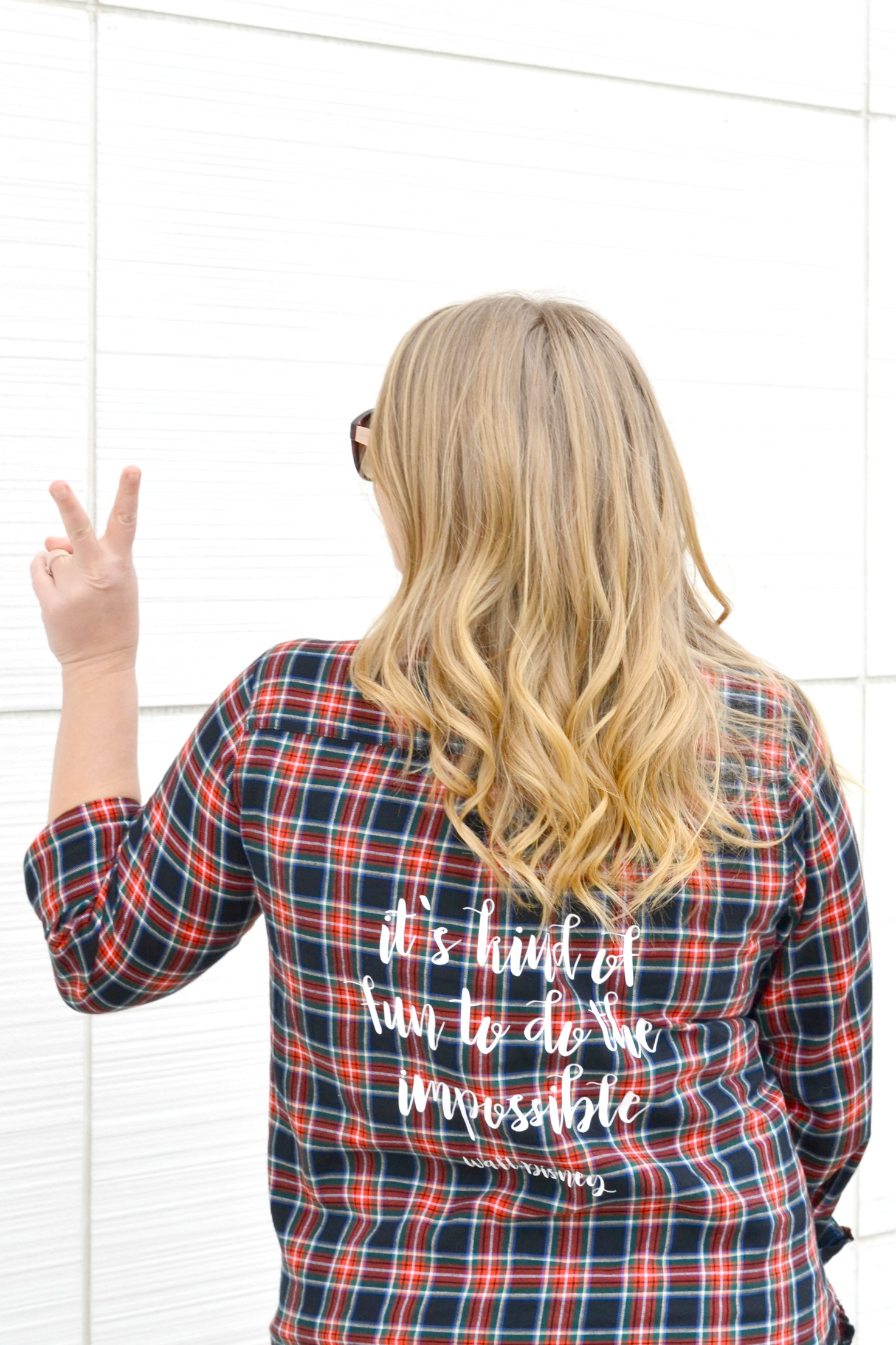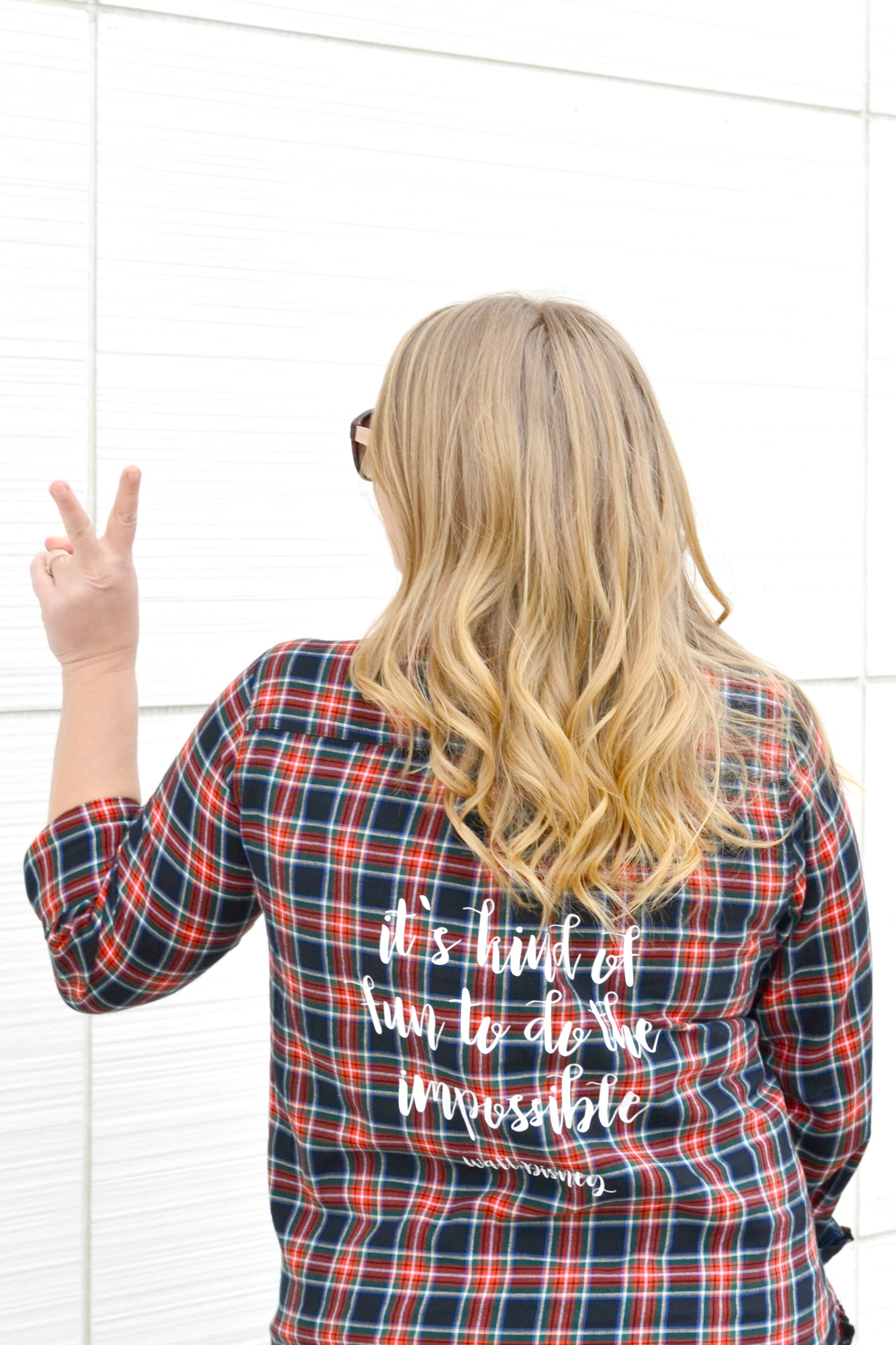 DIY Walt Disney Quote Plaid Shirt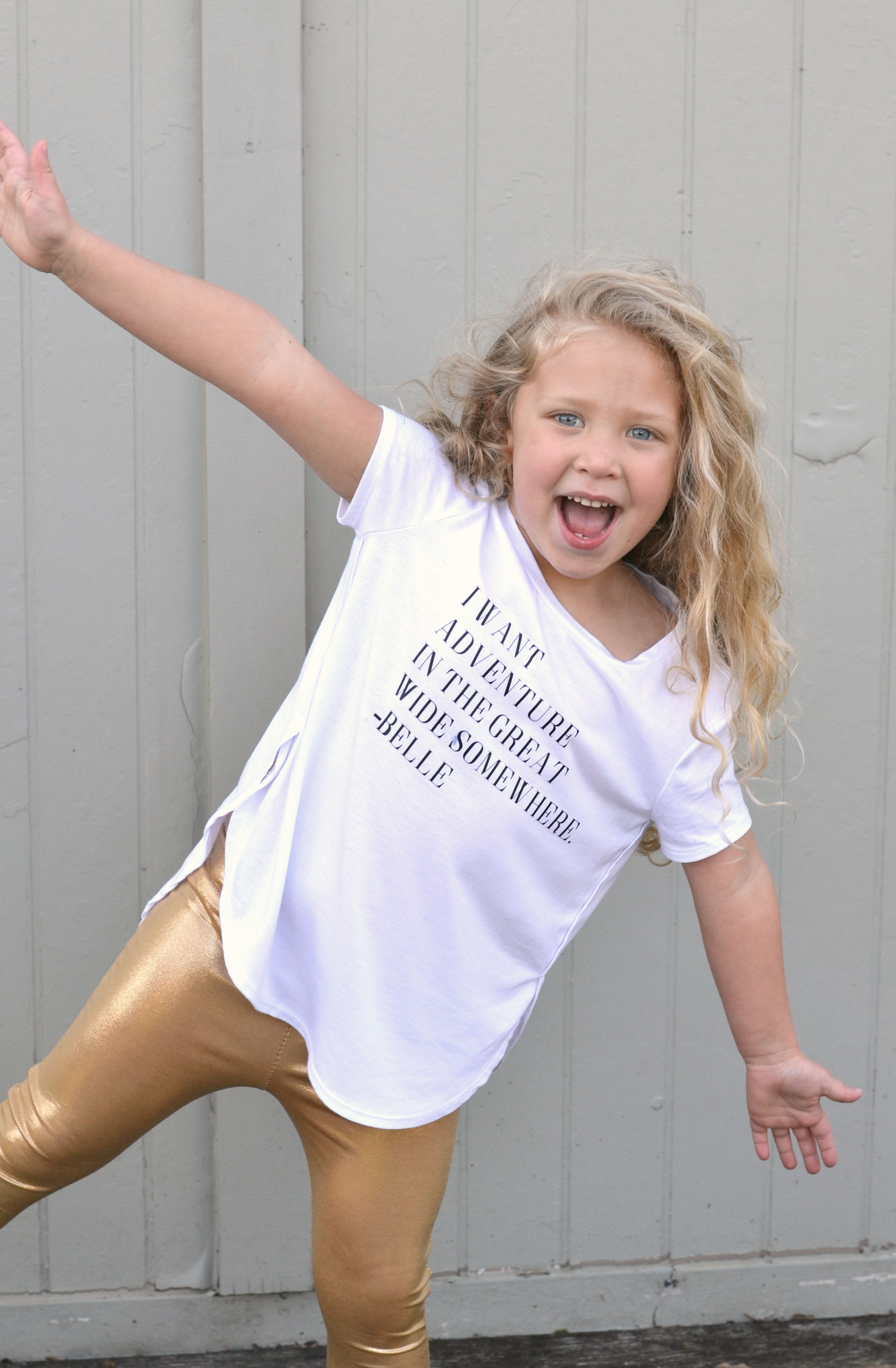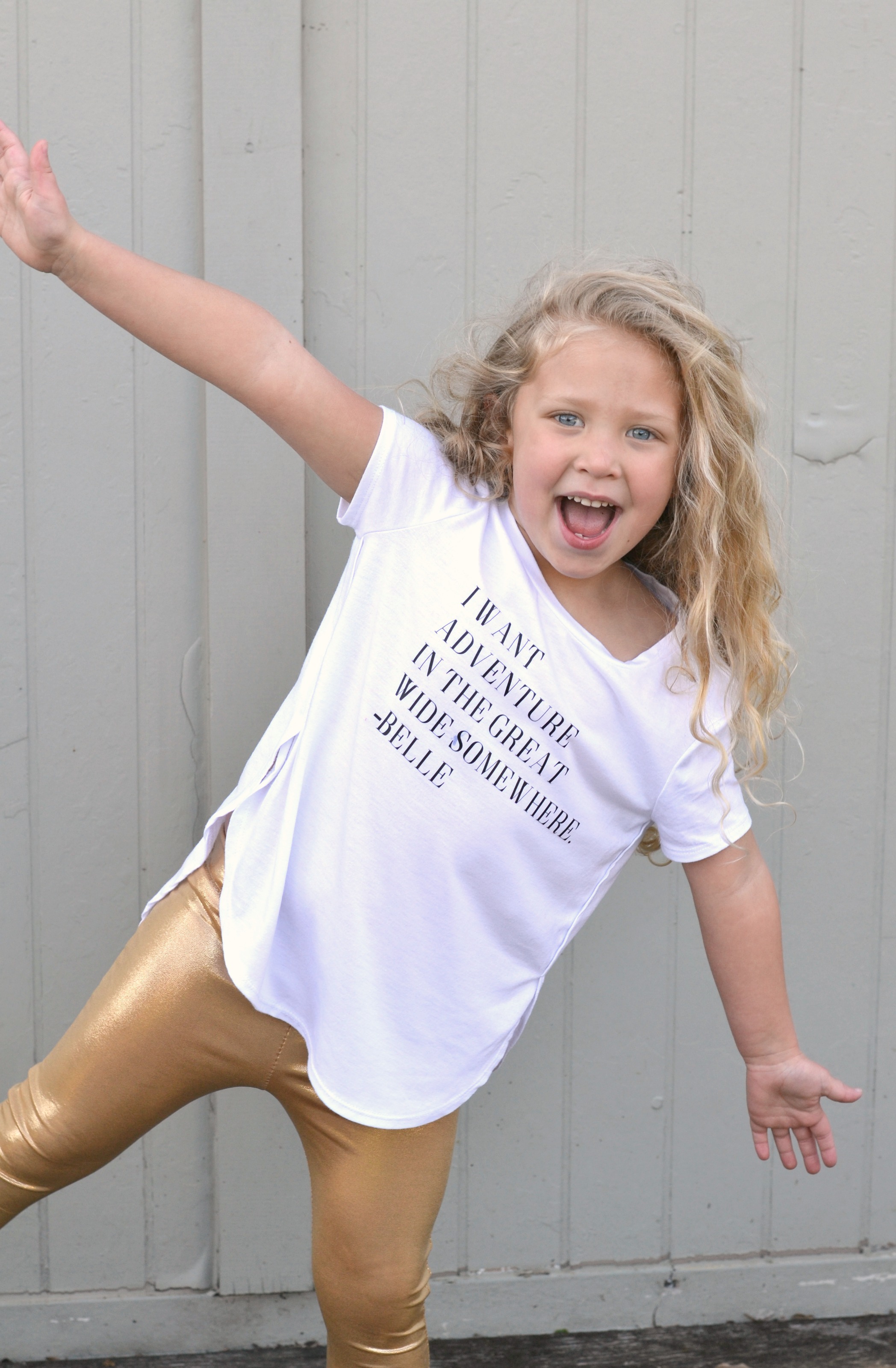 Beauty and the Beast Graphic T-Shirt