I love to cook, I especially love creating recipes and sharing them with you guys. There is just something about the entire process that gets me excited. Creating the dish, making sure it is just right, taking pictures and then finally putting it out on the internet for all to see.
This week I was super pumped to share with you guys a slow cooker red beans and rice recipe that was beyond delicious but, it was eaten by my lovely family before I ever got the pics of it. Maybe in a few weeks we will try again….
But not to fret, I got another fave recipe to share with you. I promise it will not disappoint, Slow Cooker Chicken Enchilada Soup! I love soups (I am sure you can tell). Soups are so easy to make, create lots of flavor and are a one pot meal every time. This Chicken Enchilada Soup is no different. I promise you it literally tastes like an enchilada in a bowl, delicious!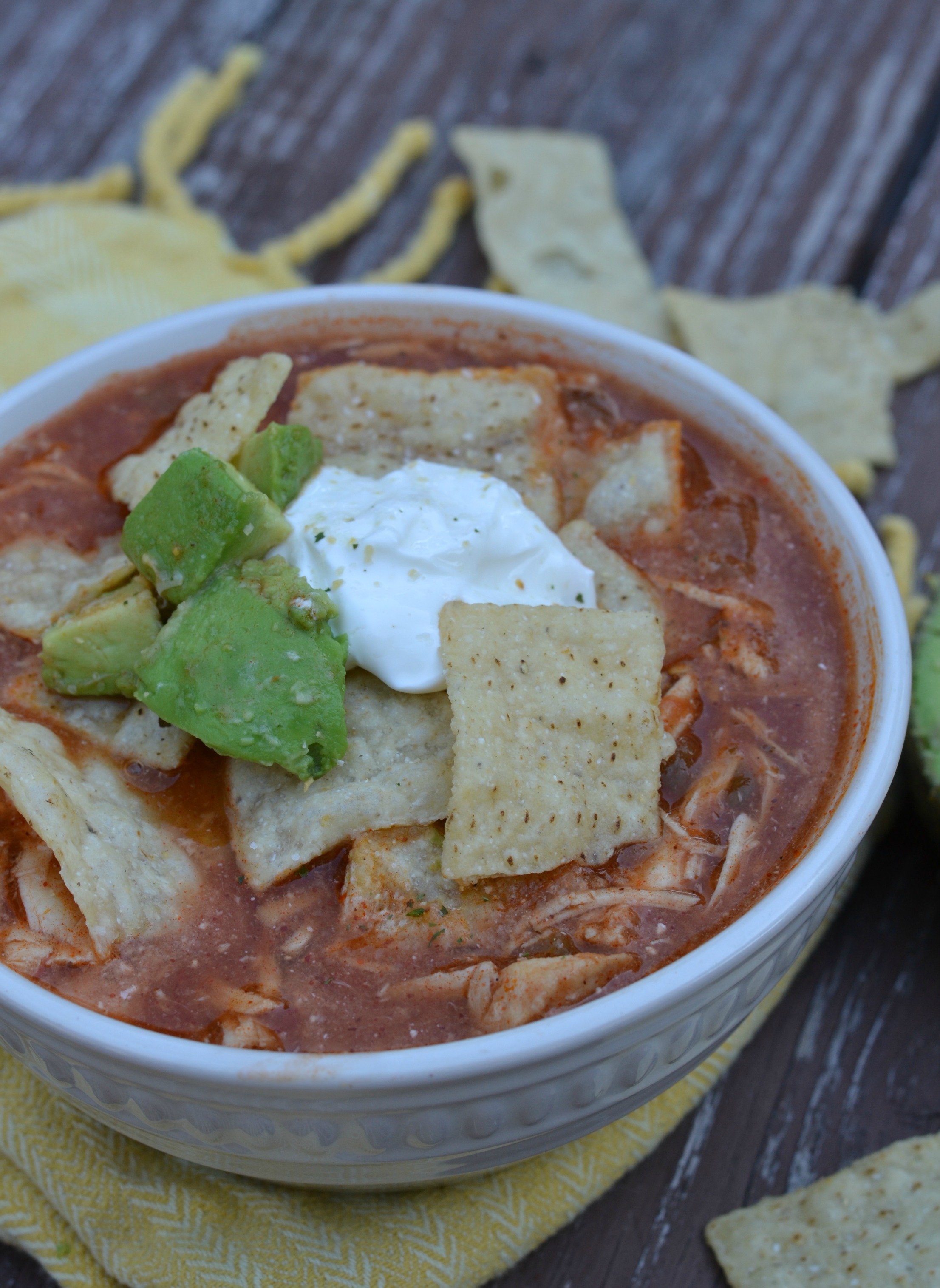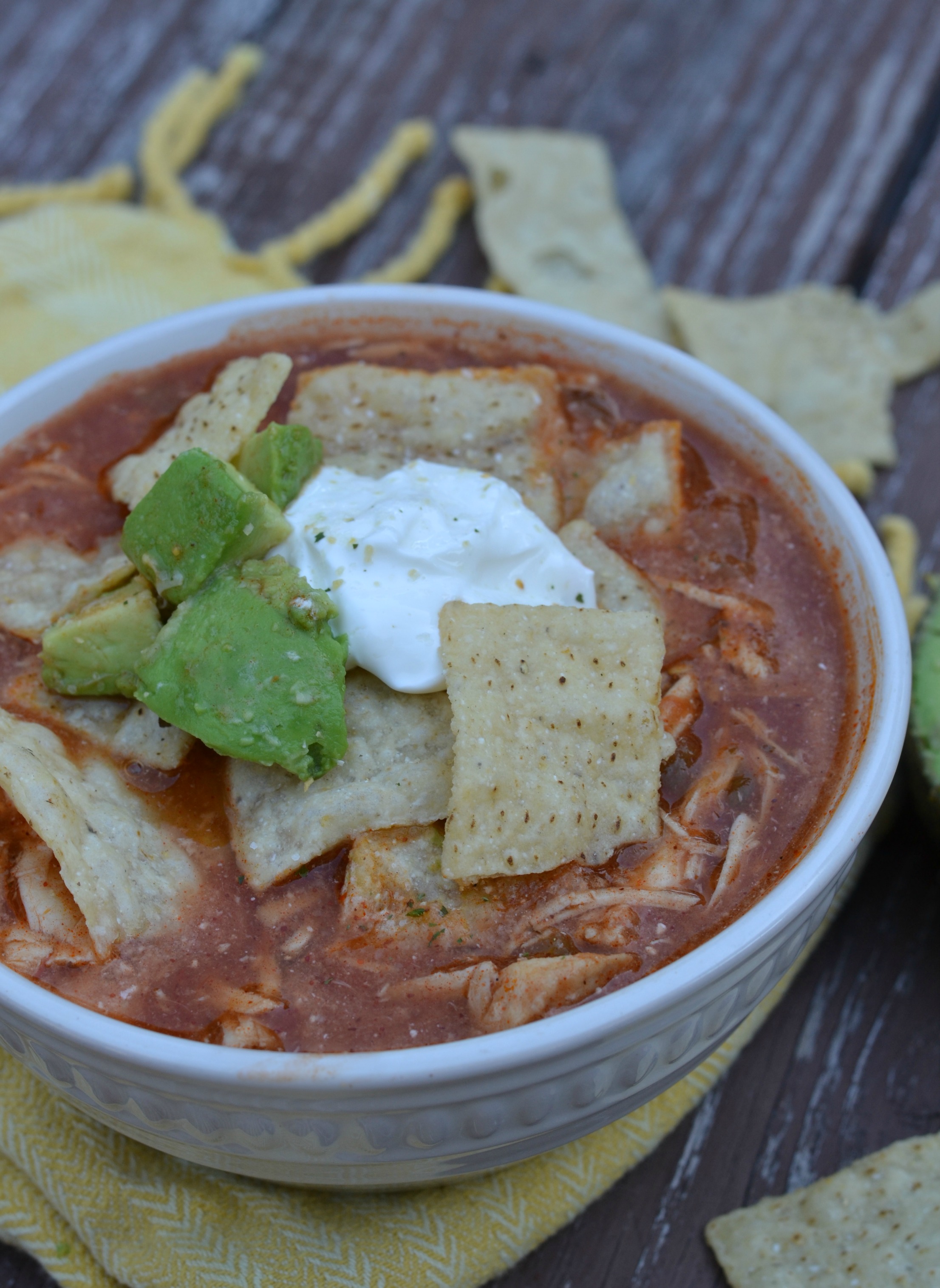 If you are looking for a quick and easy recipe for a busy day, this one will not disappoint. This Slow Cooker Chicken Enchilada Soup is everything you need a crock pot recipe to be. Throw everything in, set it and forget it.
Here is what you need to make your own!
Ingredients:
3 Large chicken breasts, raw and thawed out (if you use frozen chicken breast, only use 20 oz. of chicken stock)
1 large can mild red enchilada sauce
1 can black beans, rinsed and drained
1 can corn, drained (optional)
2 cans of mild rotel
28 oz of Chicken Stock
Toppings:
Tortilla Strips
Shredded Cheese
Sour Cream
Diced Avocado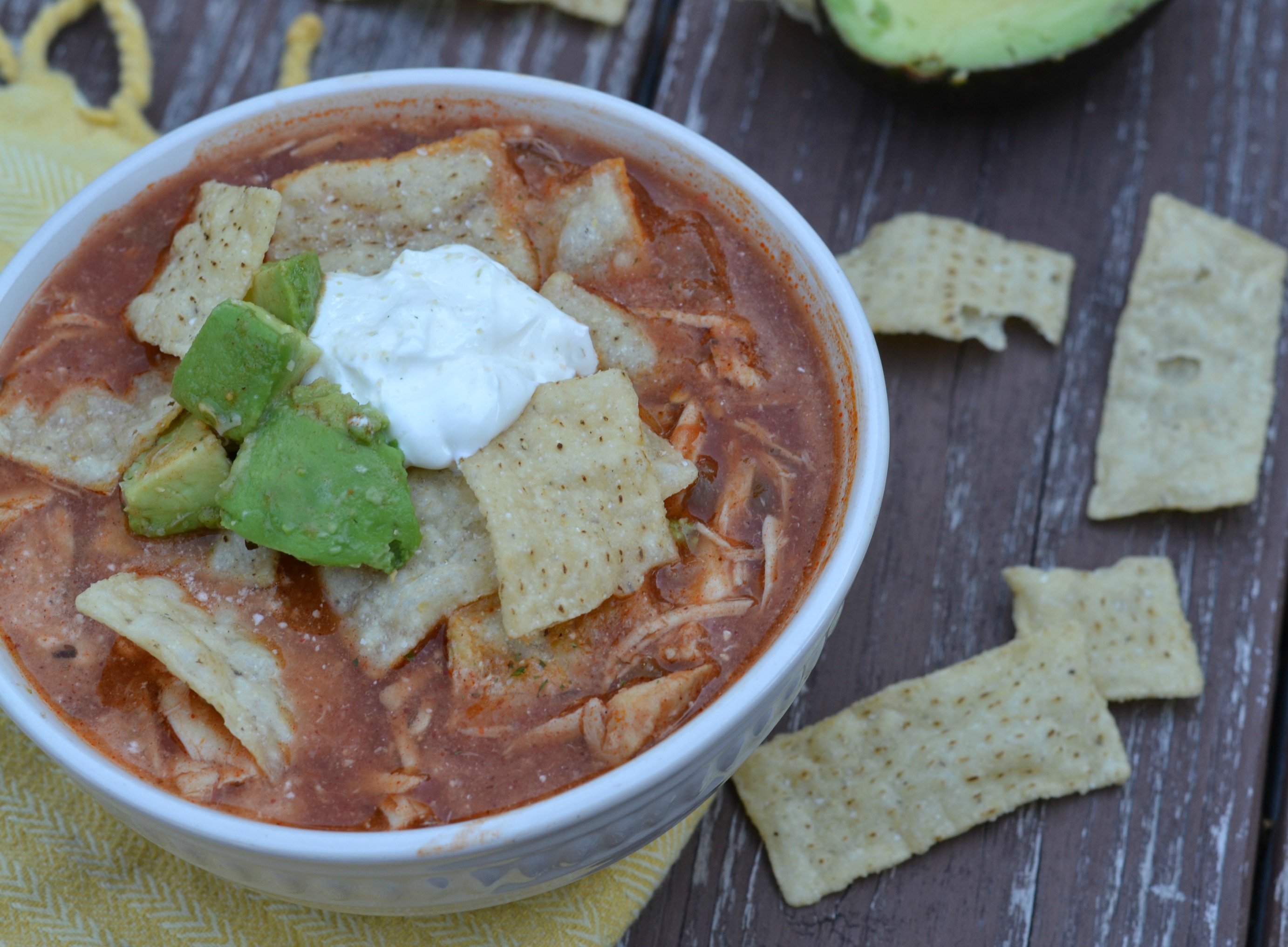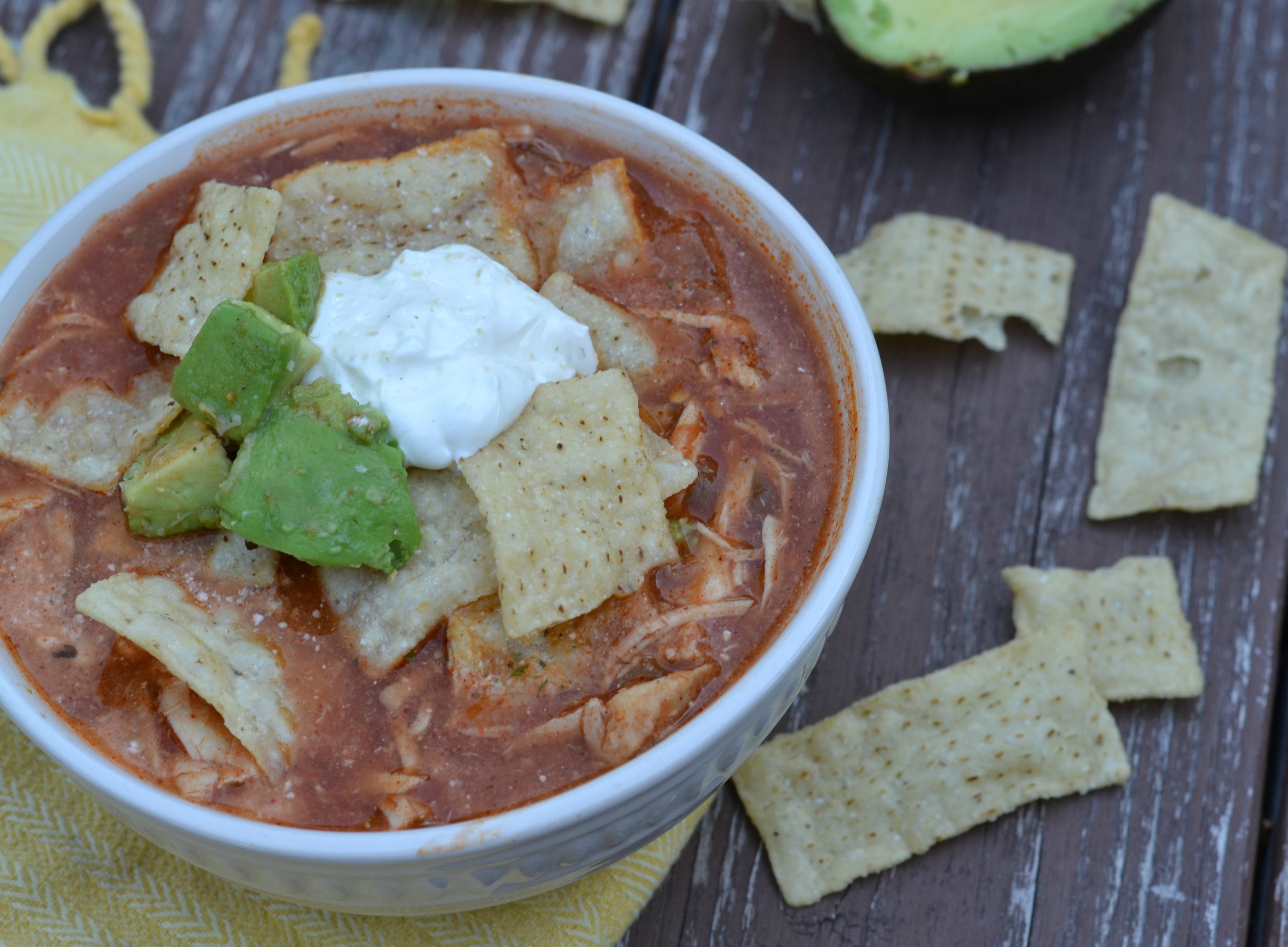 Directions:
Place chicken in the bottom of the crock pot, add all other ingredients to the slow cooker and stir to combine. Cook on low for 6-8 hours. Use forks to shred chicken. Serve with avocado, tortilla chips, cheese, sour cream and any other topping that sounds delicious!
And there you have it…quick, easy and delicious!
What are some of your go to recipes for the cooler weather? That is if you are actually getting cooler weather.