Hey mamas, we are back today with the third installment of our summer series, and today is all about summer crafting.
As excited as I am to have my kiddos home for the summer, it doesn't take long before they start to get restless.
One thing I try to incorporate into each day is a craft of some kind to get their creativity flowing.
And to keep the restlessness at bay.
I have three crafts for you today, and all of them are budget friendly and easy to do.
I had most items on hand, so I spent a whopping $2 at the Dollar Store for 2 pool noodles, and that was all.
First up is….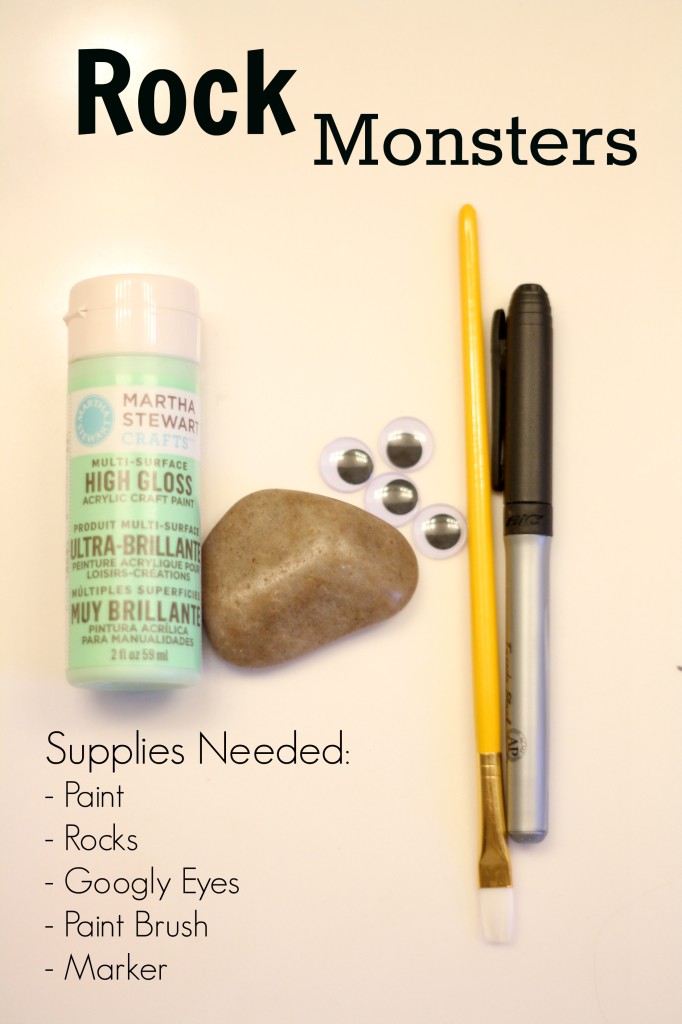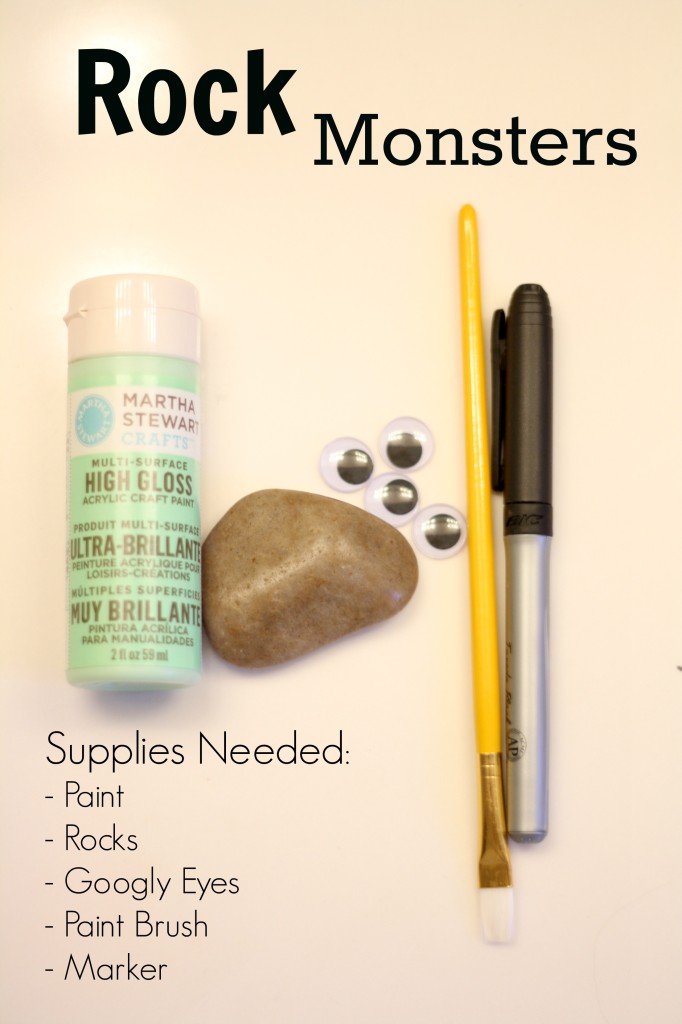 These were so easy to make, and while the twins didn't quite get the whole painting thing down….we had fun in the process.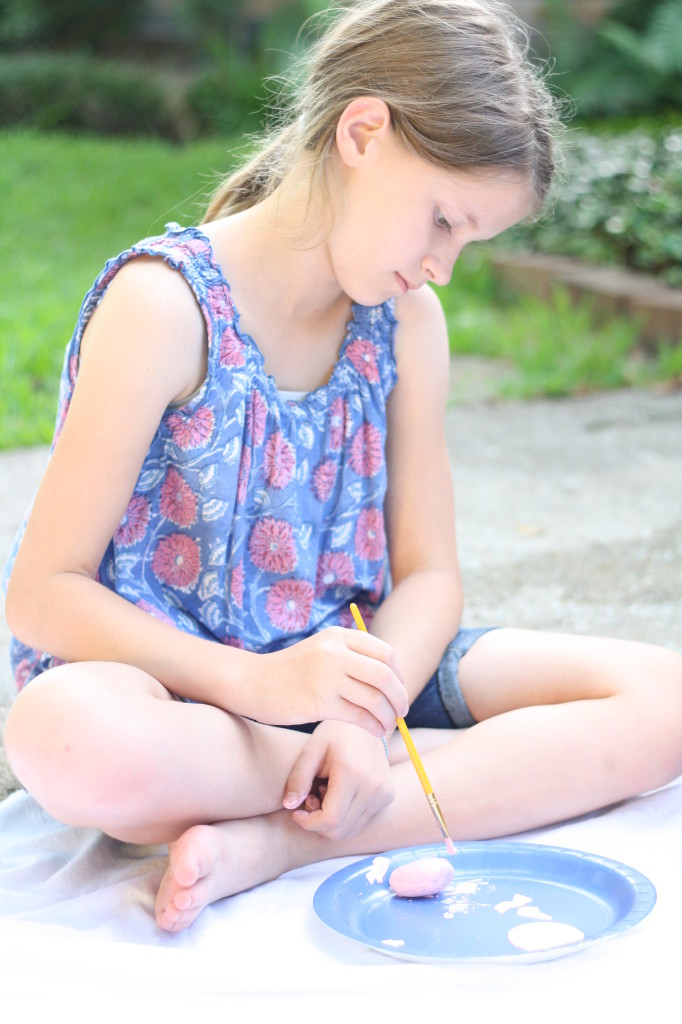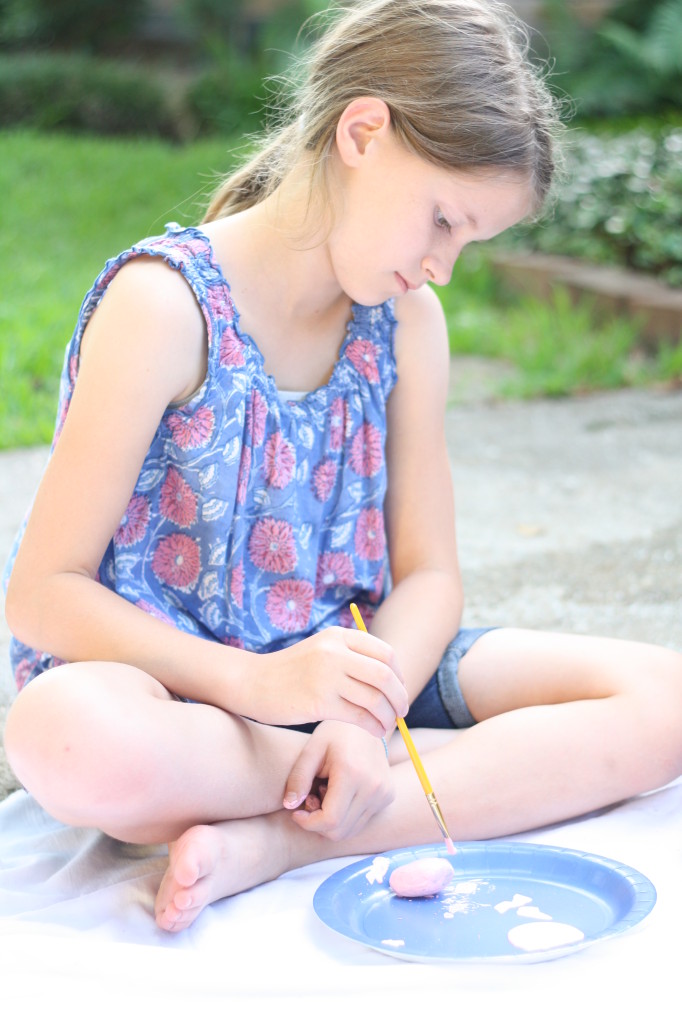 Green little monster feet to match our monster rocks…..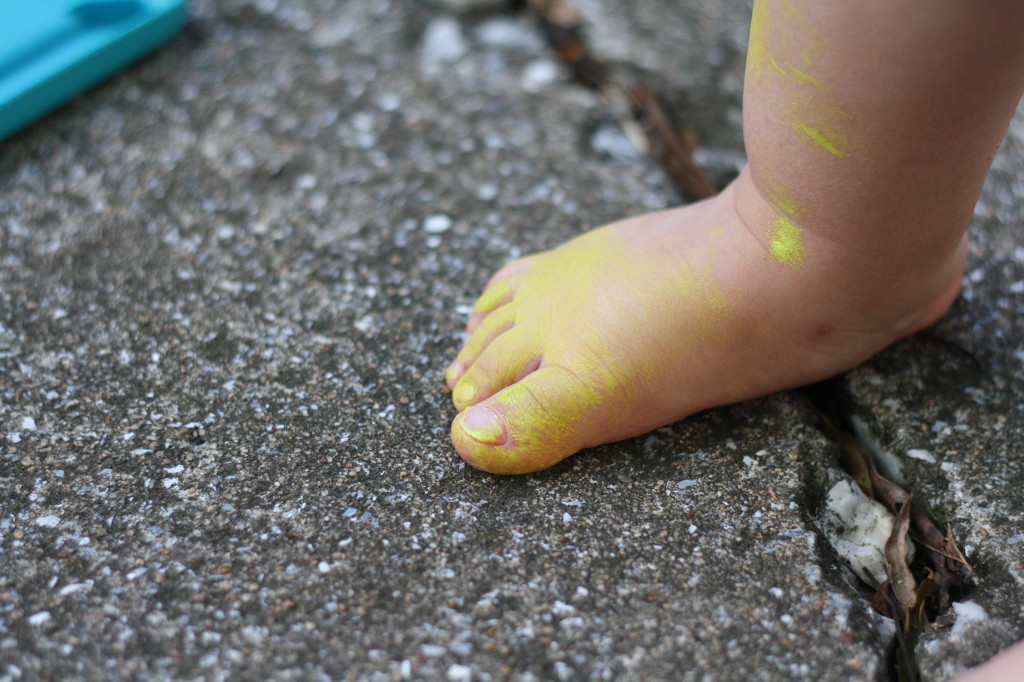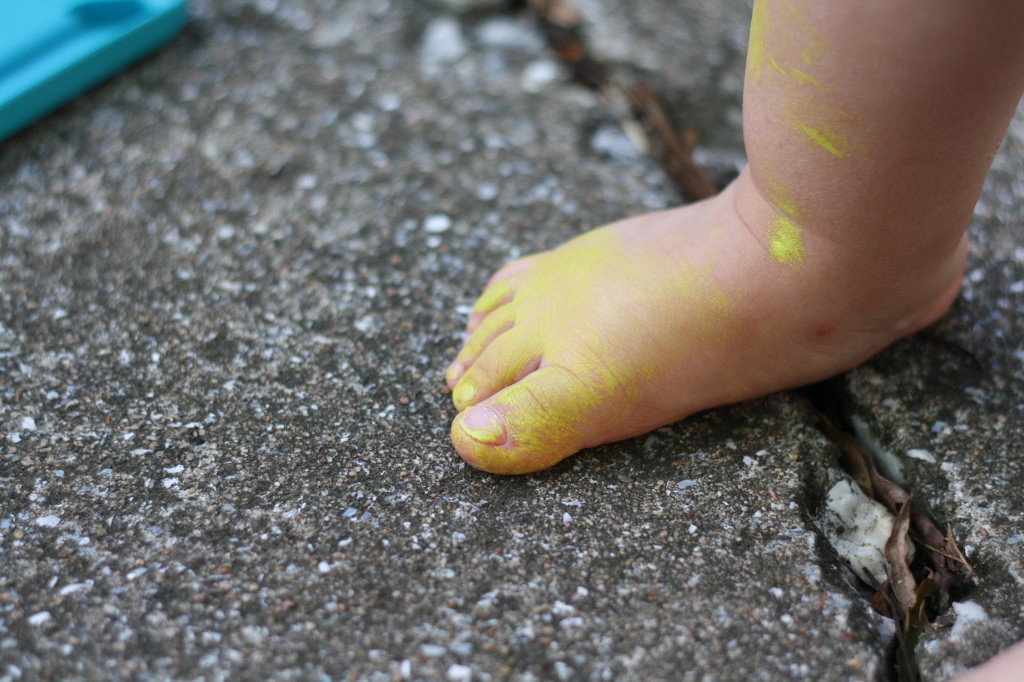 They are pretty self explanatory. Simply paint the rock and add eyes and a mouth of your choosing. Perfect for even the least crafty mamas among us.
The finished product is pretty cute, if I do say so myself.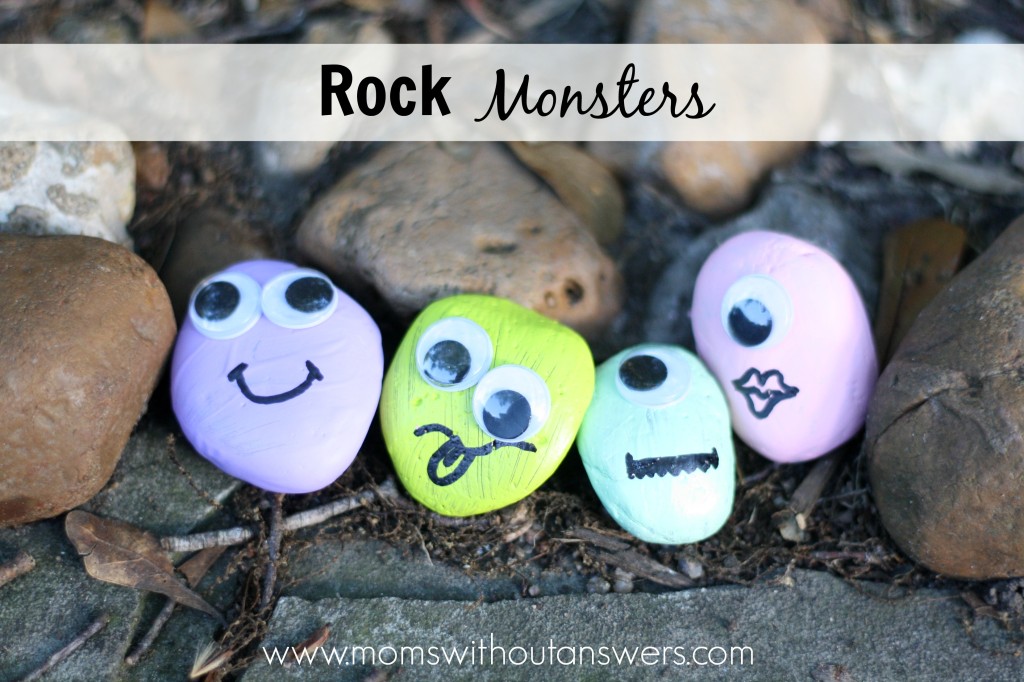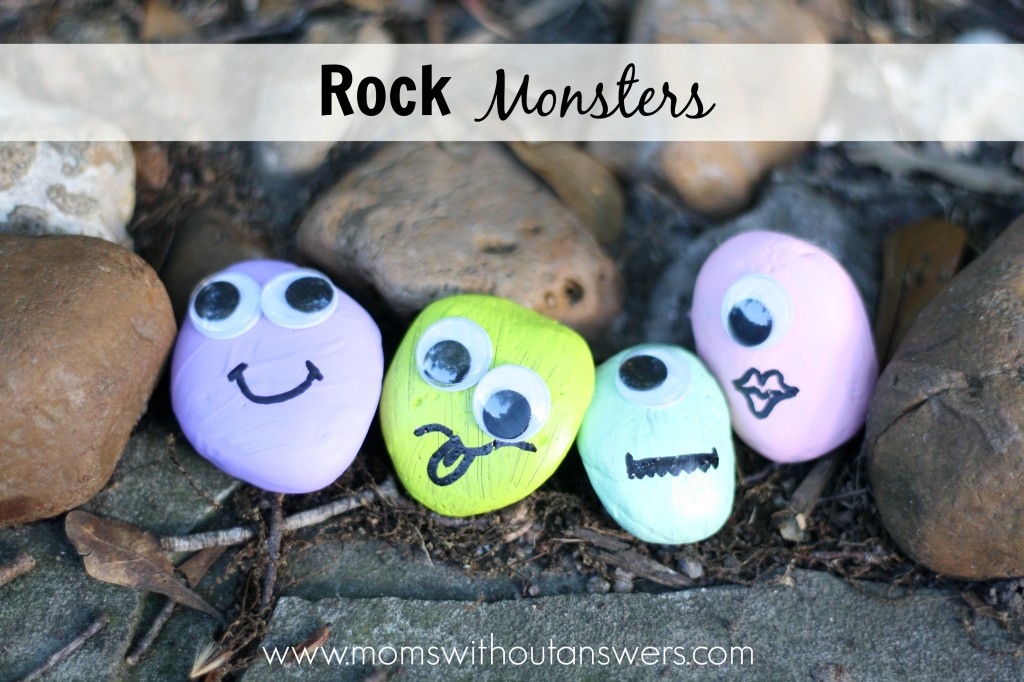 My next two crafts both involve pool noodles and I was so pleased with how they turned out…..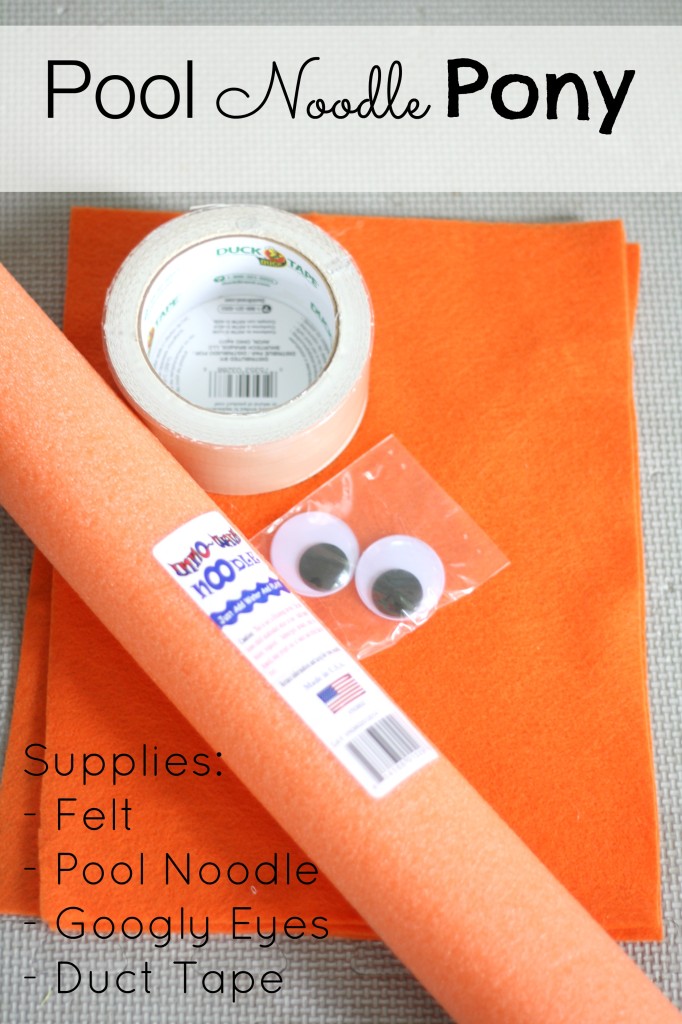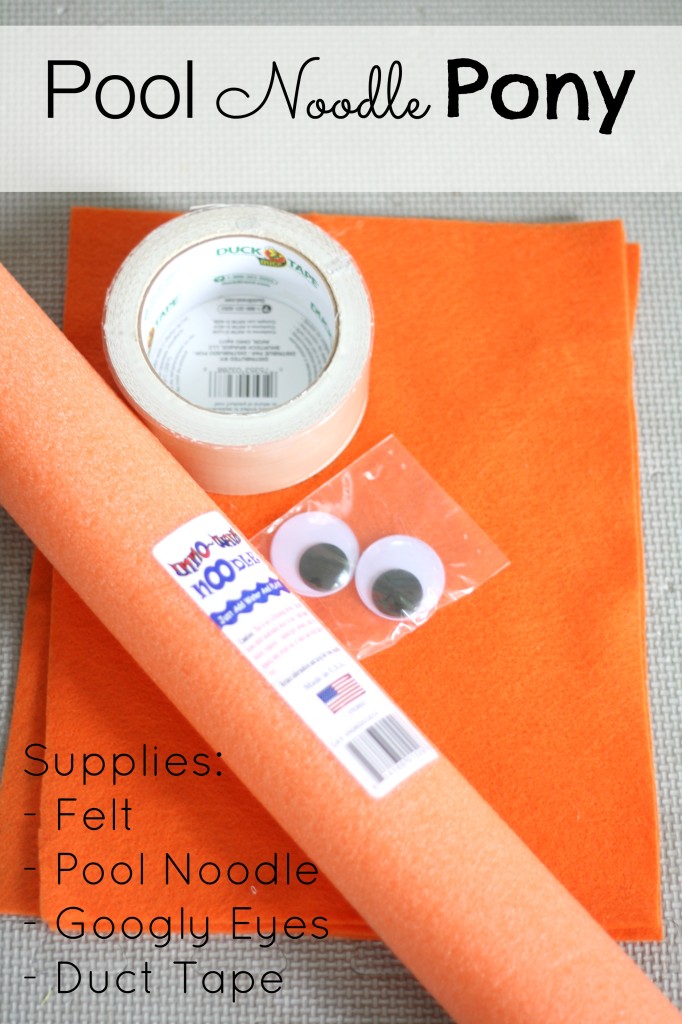 For this one, the kiddos can help, but when it comes to attaching the ears and eyes and hair, I used a hot glue gun and that part was all me. To make the pony, you simply bend one end over to make the head and duct tape securely around the pony to make the bridle. I then cut out ears and hair from my felt and glued that onto the top of the noodle. I added the eyes, and just because Megan insisted the pony have a name, cut out some stars from card stock for some extra decorative flair. I also made reigns out of duct tape, what can I say, I got a little carried away.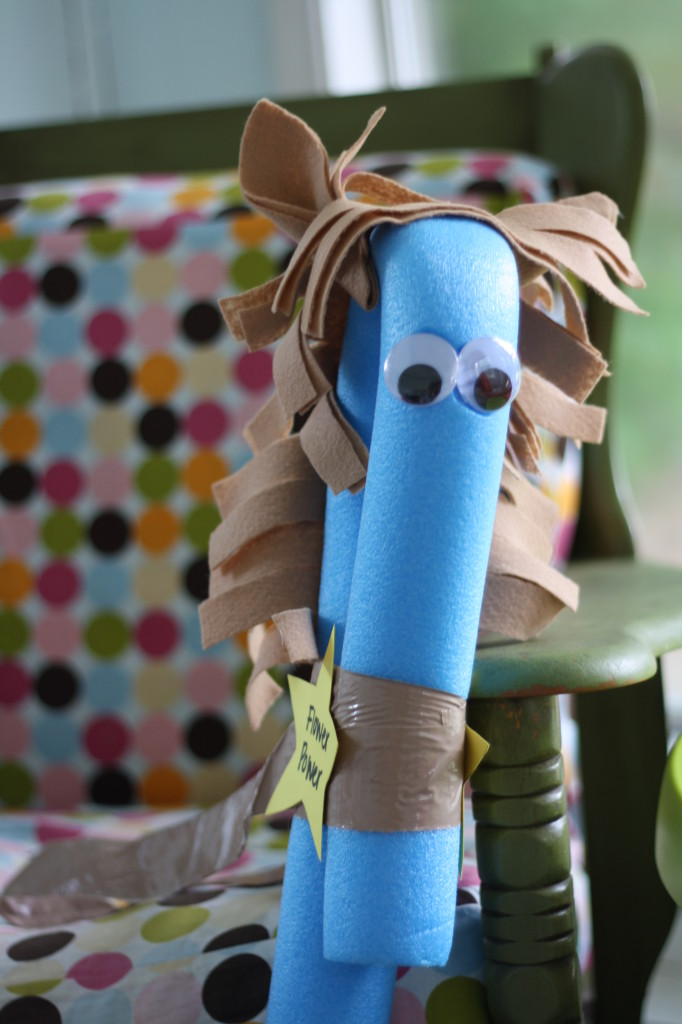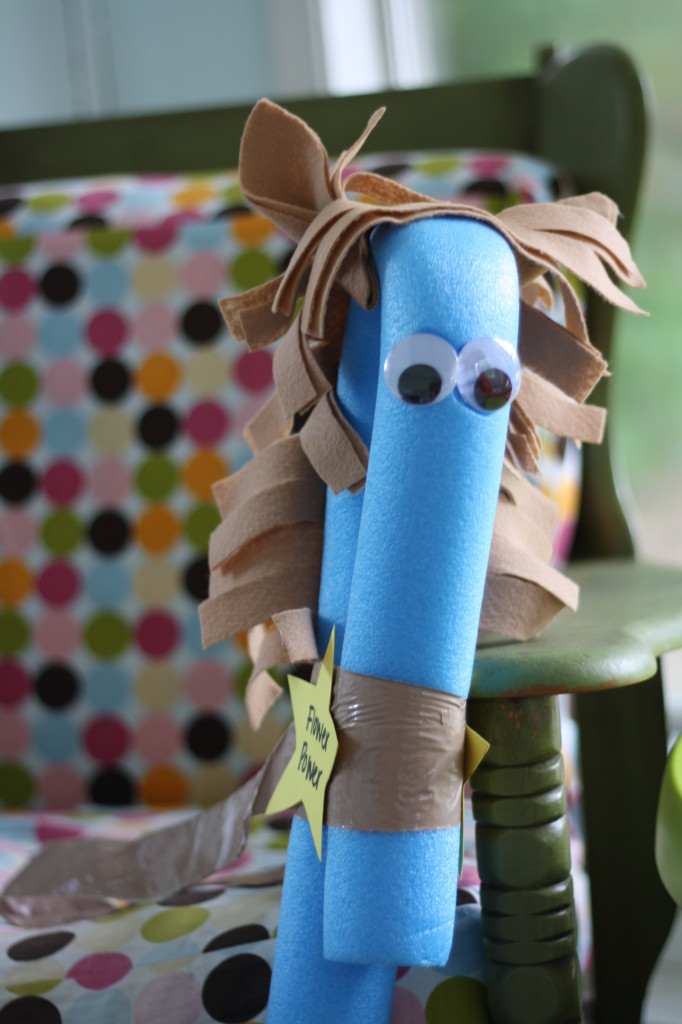 I mean, how stinking cute is that?!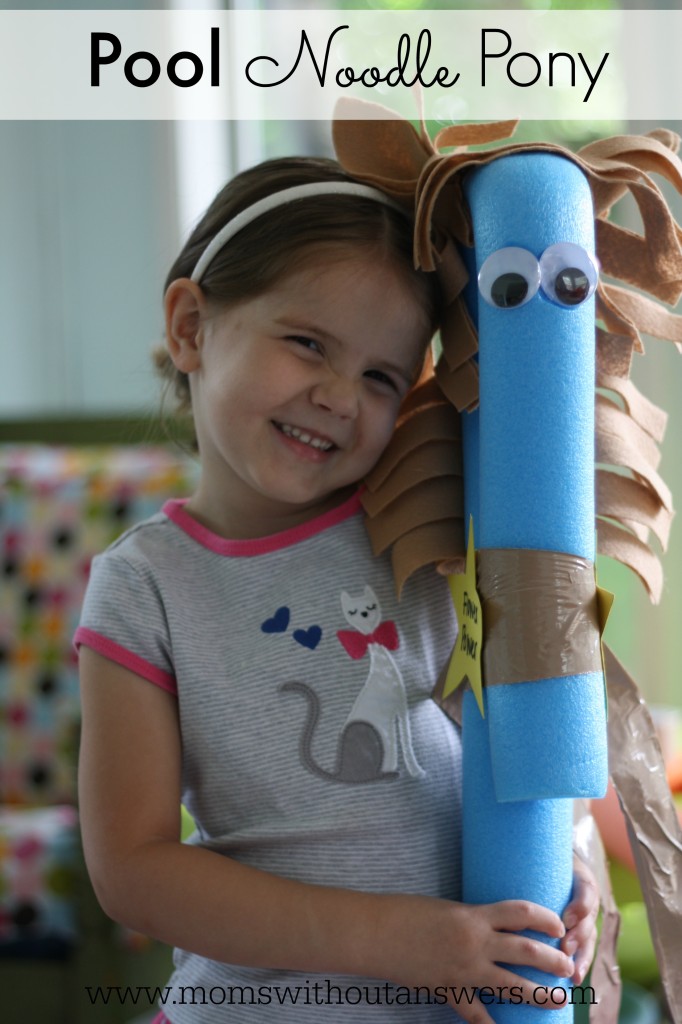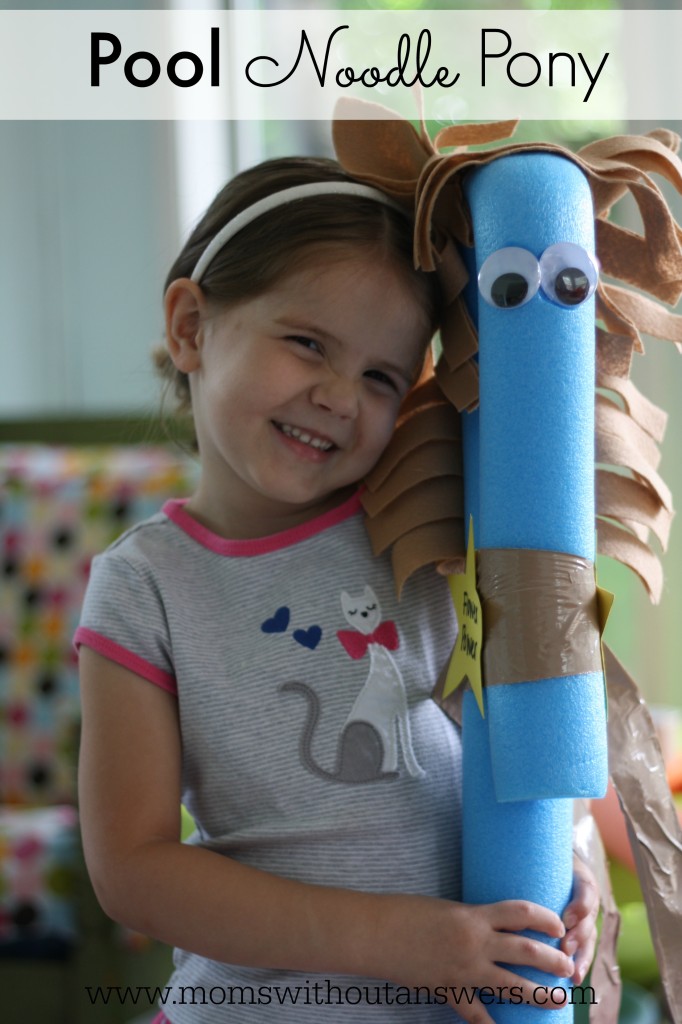 I would say I have one happy cowgirl on my hands. The best part about this pony is how soft he is. We have a traditional stick pony and he often is used as a weapon by the boys. Most times not even on purpose. The noodle pony is an awesome alternative.
And last, but not least my third craft is….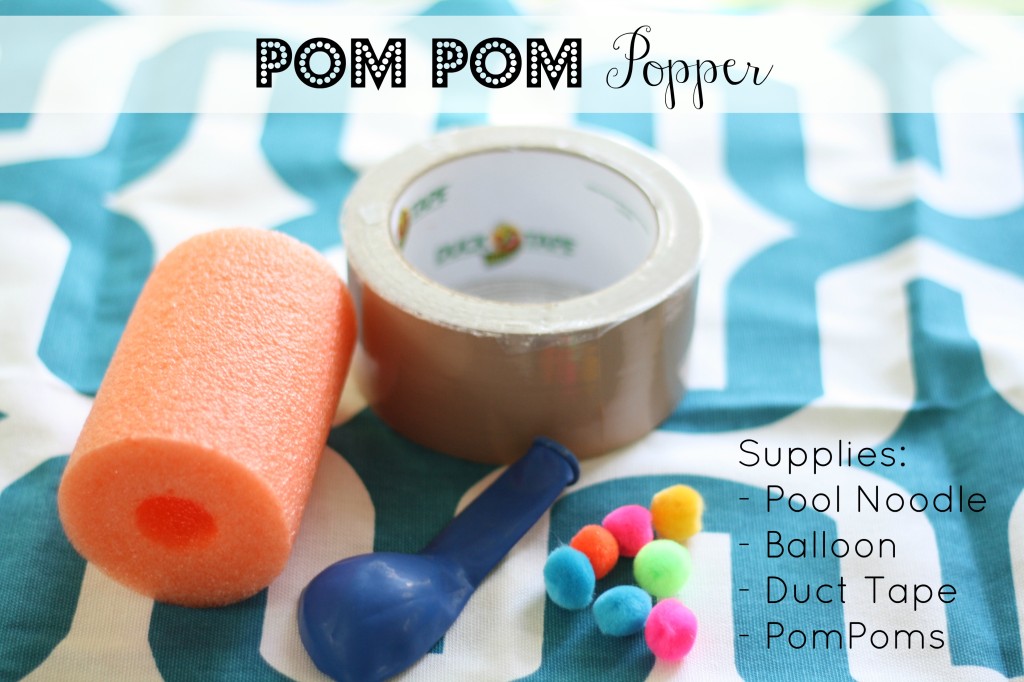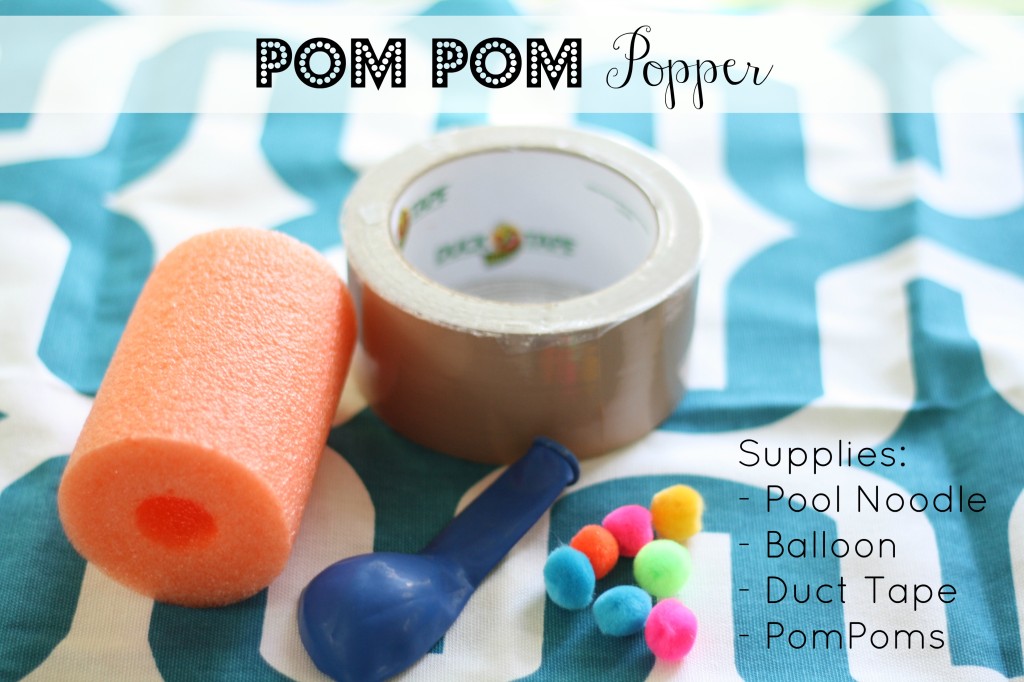 I am not sure why I never thought of these before, because they were GENIUS!  All four of my kiddos loved them.
To make them you simply cut a noodle into smaller pieces, tie the balloon end into a knot (like you would do if it was inflated) and then clip the larger end. Fit the cut end of the balloon over one side of the noodle and duct tape securely and voila!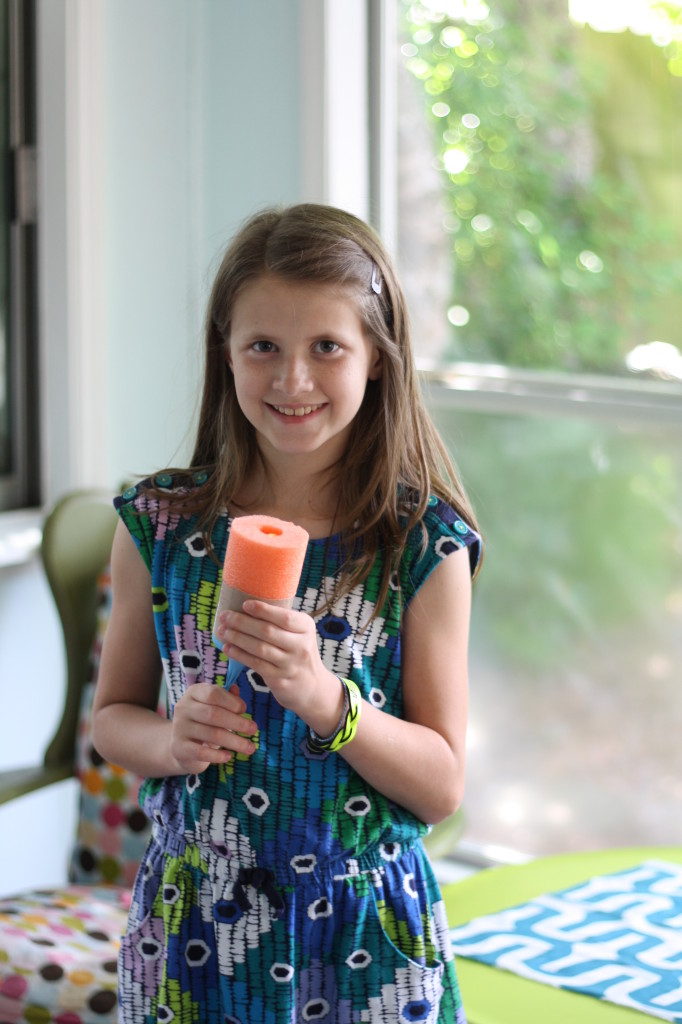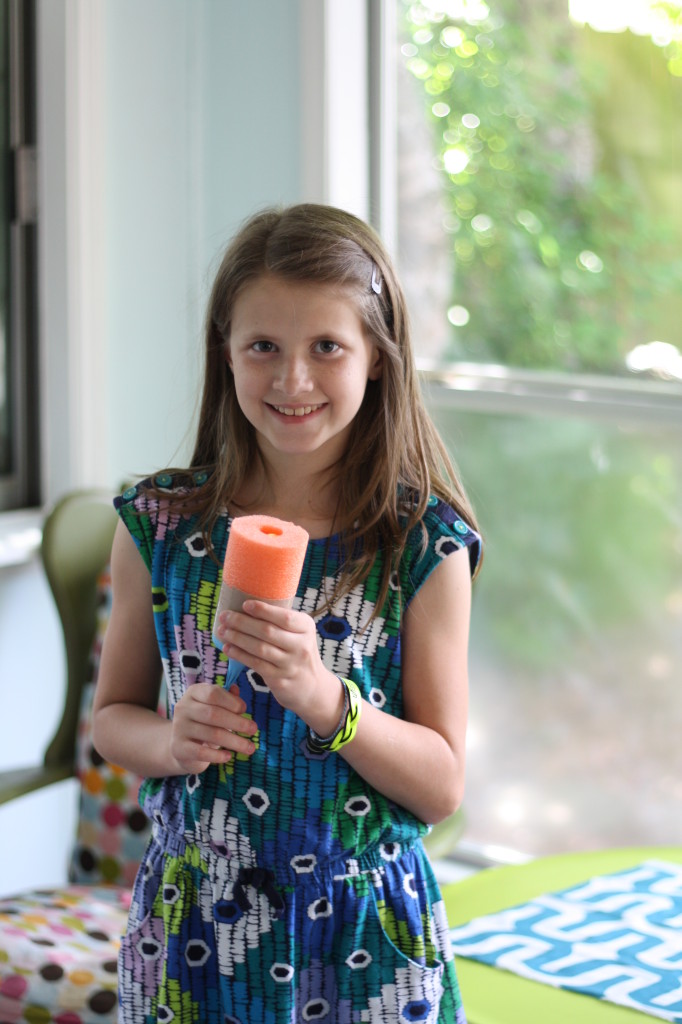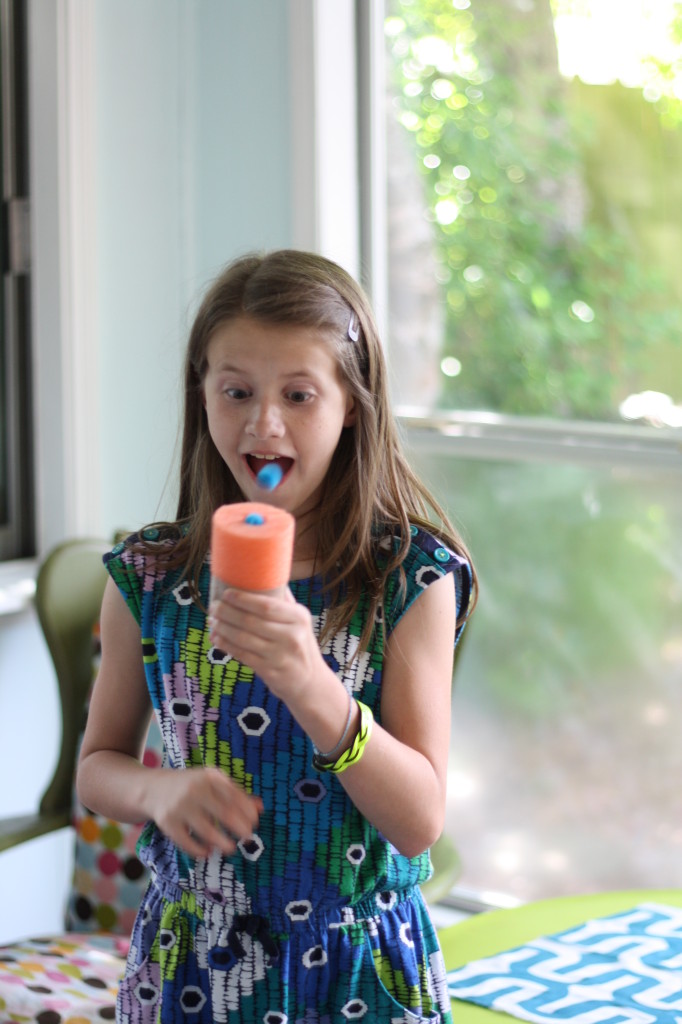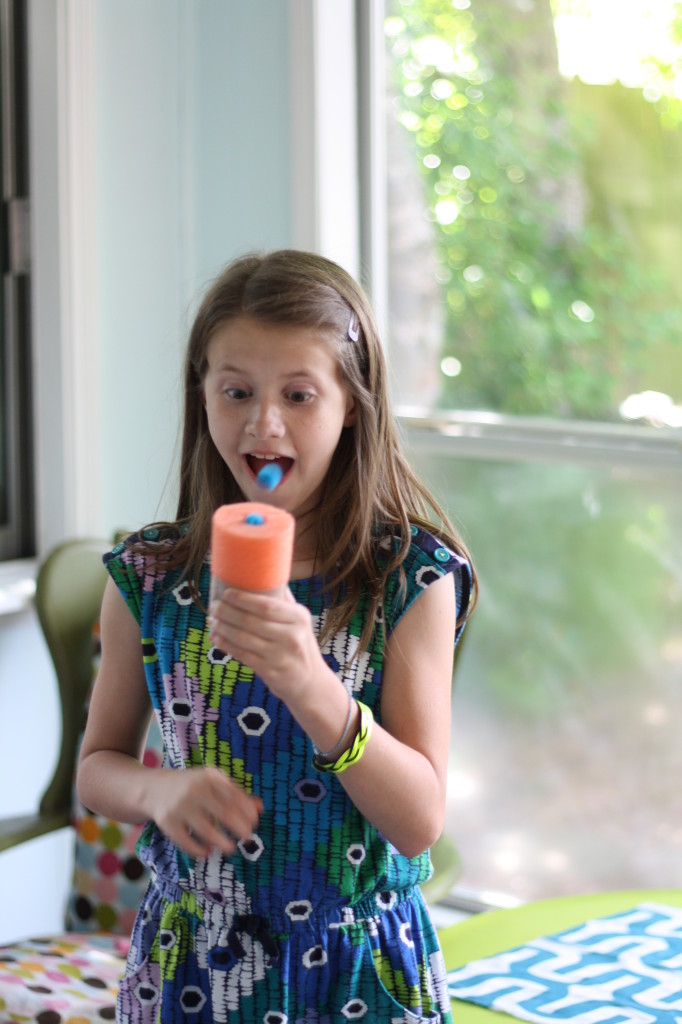 And if you worry your littles will eat the pom poms, you can replace them with marshmallows (as we switched to) and it worked like a charm. There may be more snacking than popping from some parties though…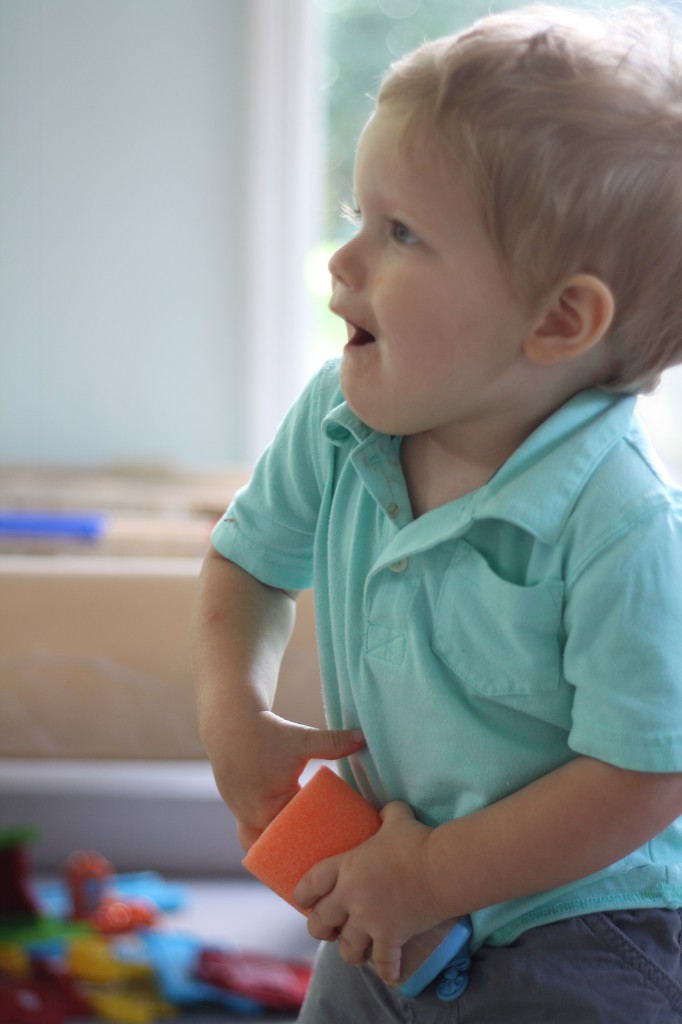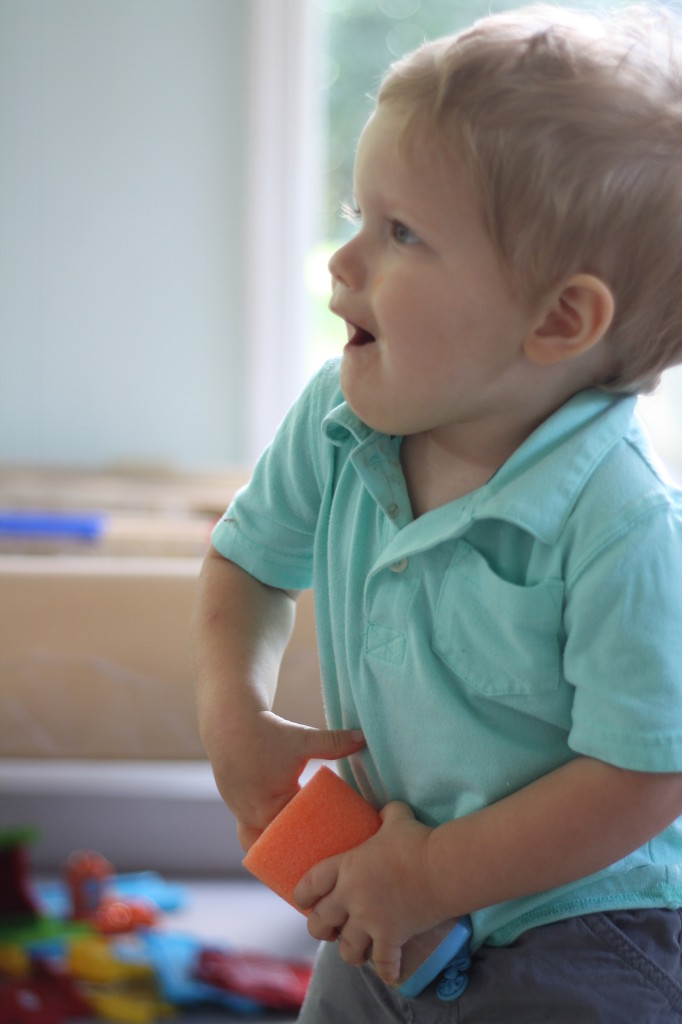 Seriously moms, if you are looking for a cheap and easy craft, look no further. Endless entertainment right here.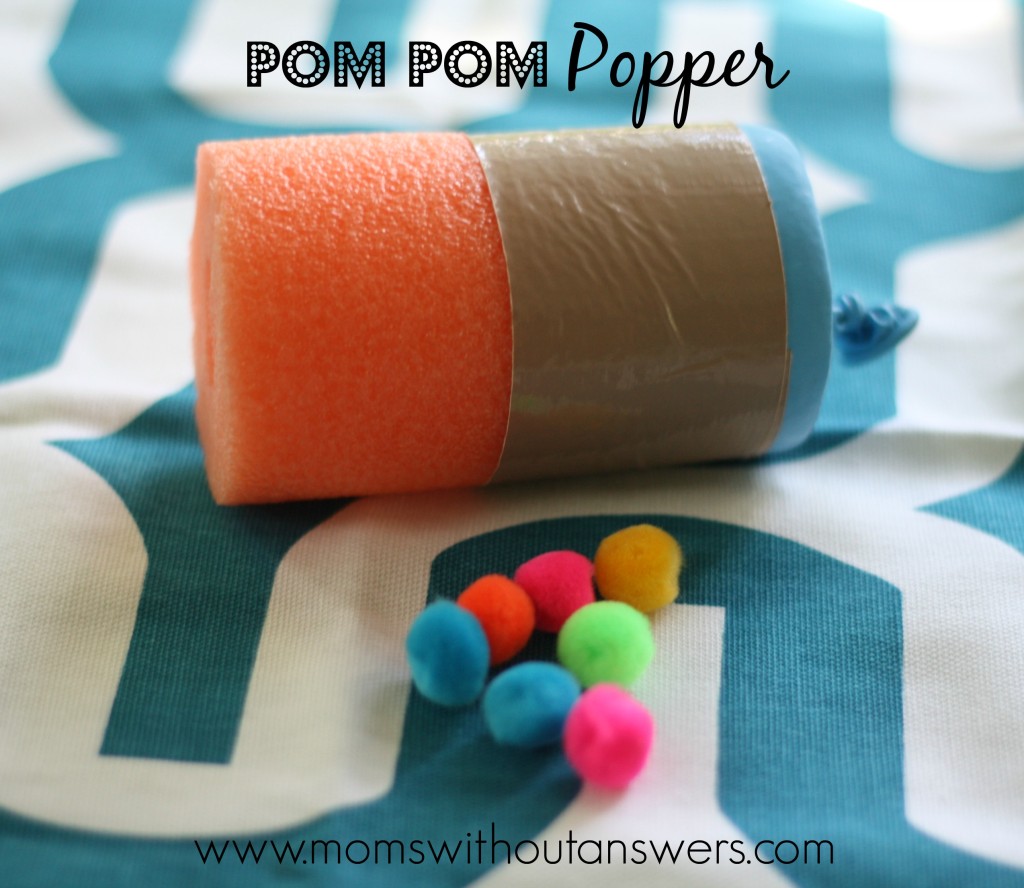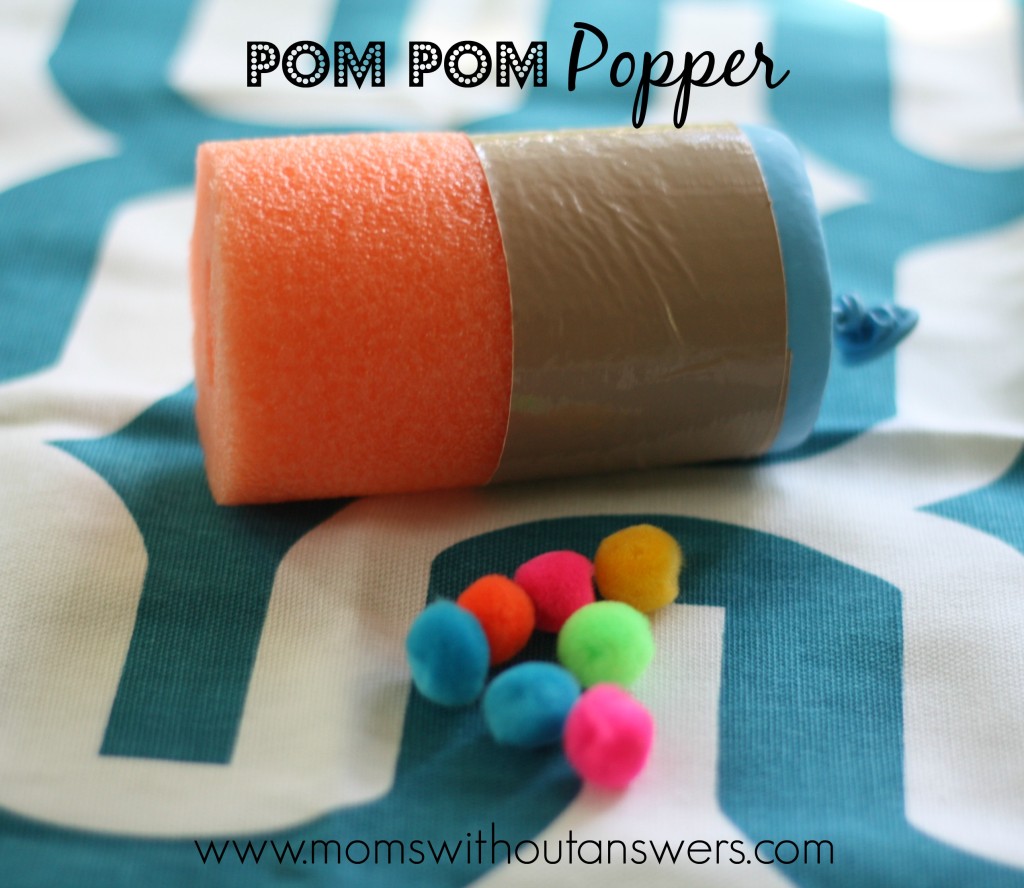 Like I said mamas, all easy and all budget friendly. And of course most of all, they are all kid approved!
If you try any of these crafts out, please let us know! Tag us on social media so we can applaud your crafty mama awesomeness.