You know when you make something and as soon as you are done you know it is pure perfection? That is how I feel about my homemade cupcakes. It has taken me a few years but after much trial and error I am proud to say that I have come up with the perfect recipe for the very BEST Homemade Cupcakes!
This recipe is easy and works for any flavor you can think of. The best part, it starts with a boxed cake mix! Yep, you read that right. I use a boxed cake mix every time and no one ever knows it (until now).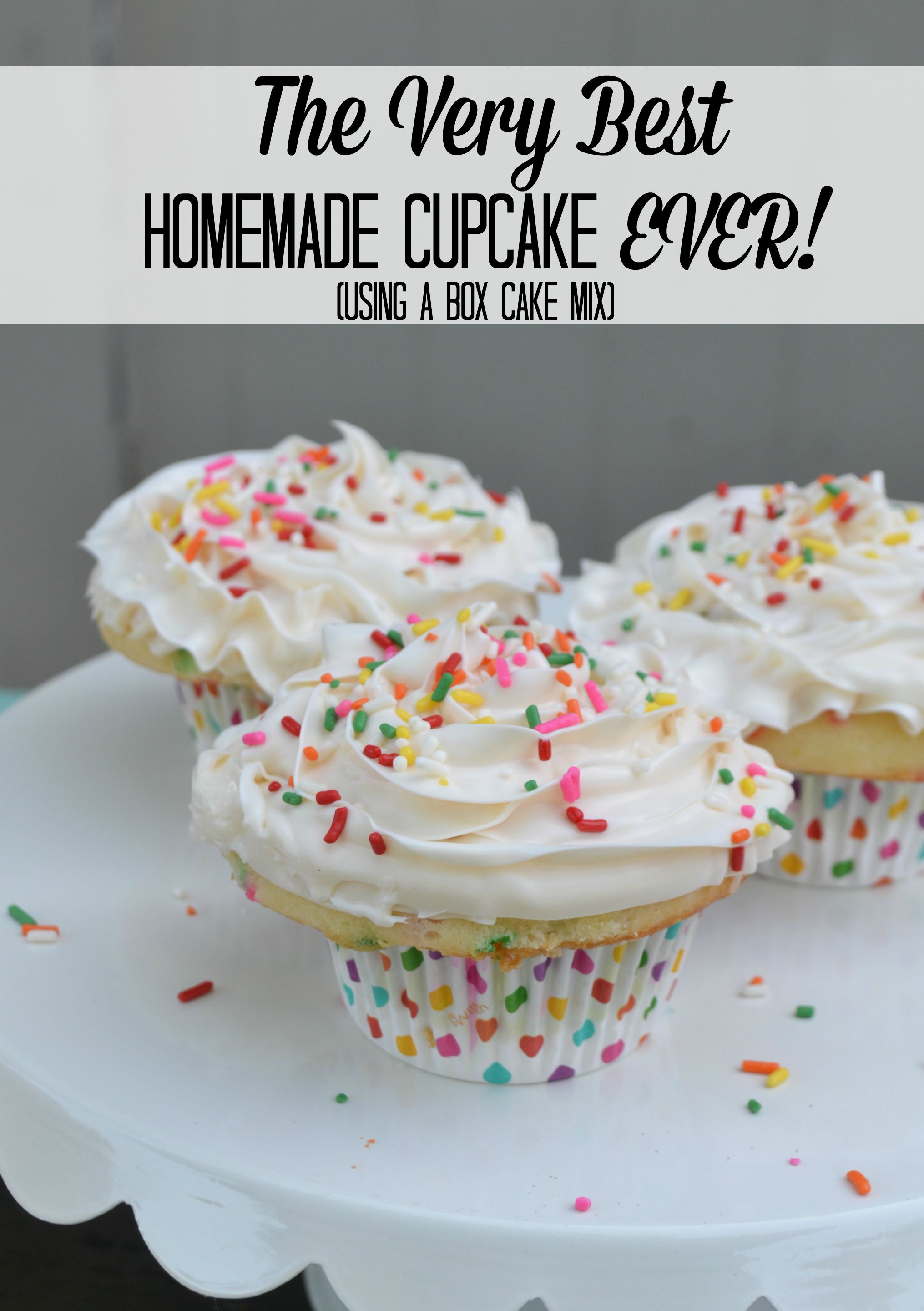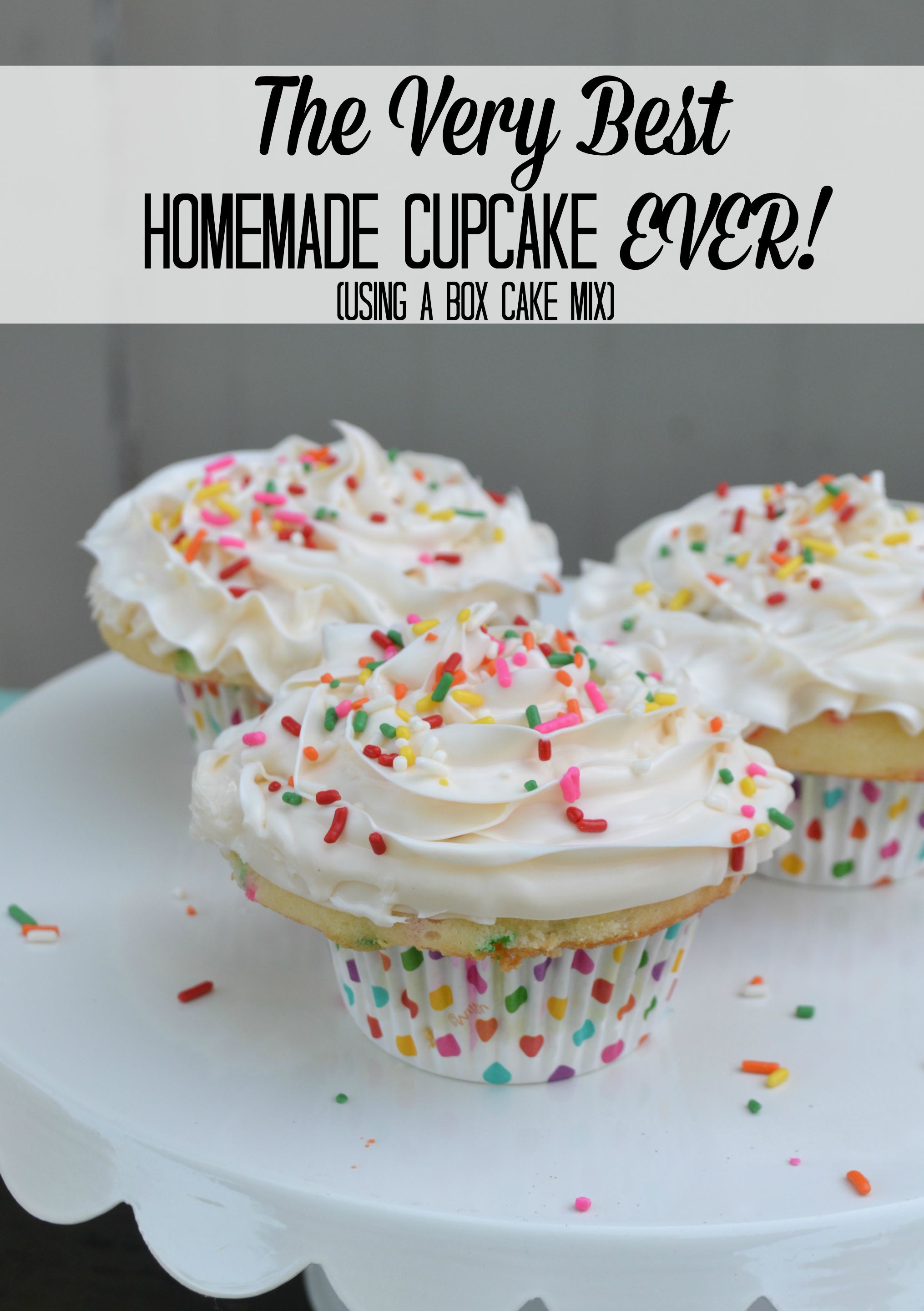 Ingredients:
1 box of cake mix (flavor of your choice)
2 sticks of butter melted and cooled
1 cup of milk
4 eggs
Cream Cheese Icing
Decorative Toppings
Cupcake Liner
Cupcake Tin
The basic idea with your ingredients is that you are substituting butter for oil, milk for water and adding 1 additional egg from what the recipe called for. Adjusting these 3 ingredients creates a richer more moist cake.
Directions:
Preheat your oven according to the box instructions.
First melt your butter and allow it to cool. In a large mixing bowl crack your eggs and scramble them. Having your eggs mixed before adding it to your cake mix will allow for a more smooth batter. Slowly add your cake mix, milk and COOLED butter and whisk well. It is important that you allow your melted butter to cool to room temperature so you do not scramble your eggs.
Once mixed well it is ready to fill your cupcake liners. Fill your liners up about 3/4 of the way. This is more than what the box suggests but it makes a larger more professional looking cupcake.
Bake your cupcakes for around 22 min. Check to make sure they are ready by sticking a toothpick in the center cake. If you remove it and it's clean then you are ready to pull them from the oven.
Let them cool completely.
Once cooled ice with your favorite icing. I always go with cream cheese and it is perfect every time. Add decorative candies or sprinkles of your choice.
Serve and enjoy!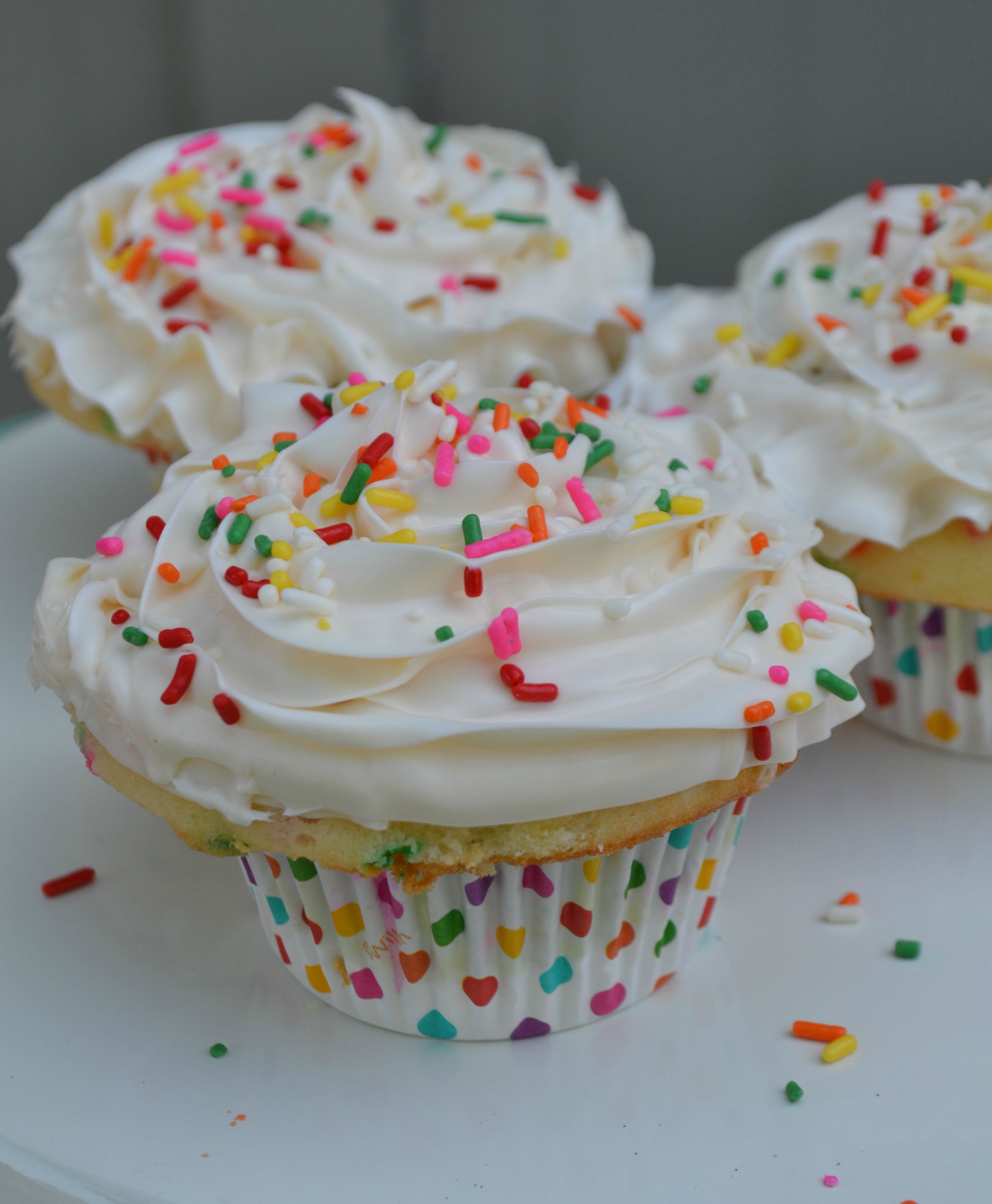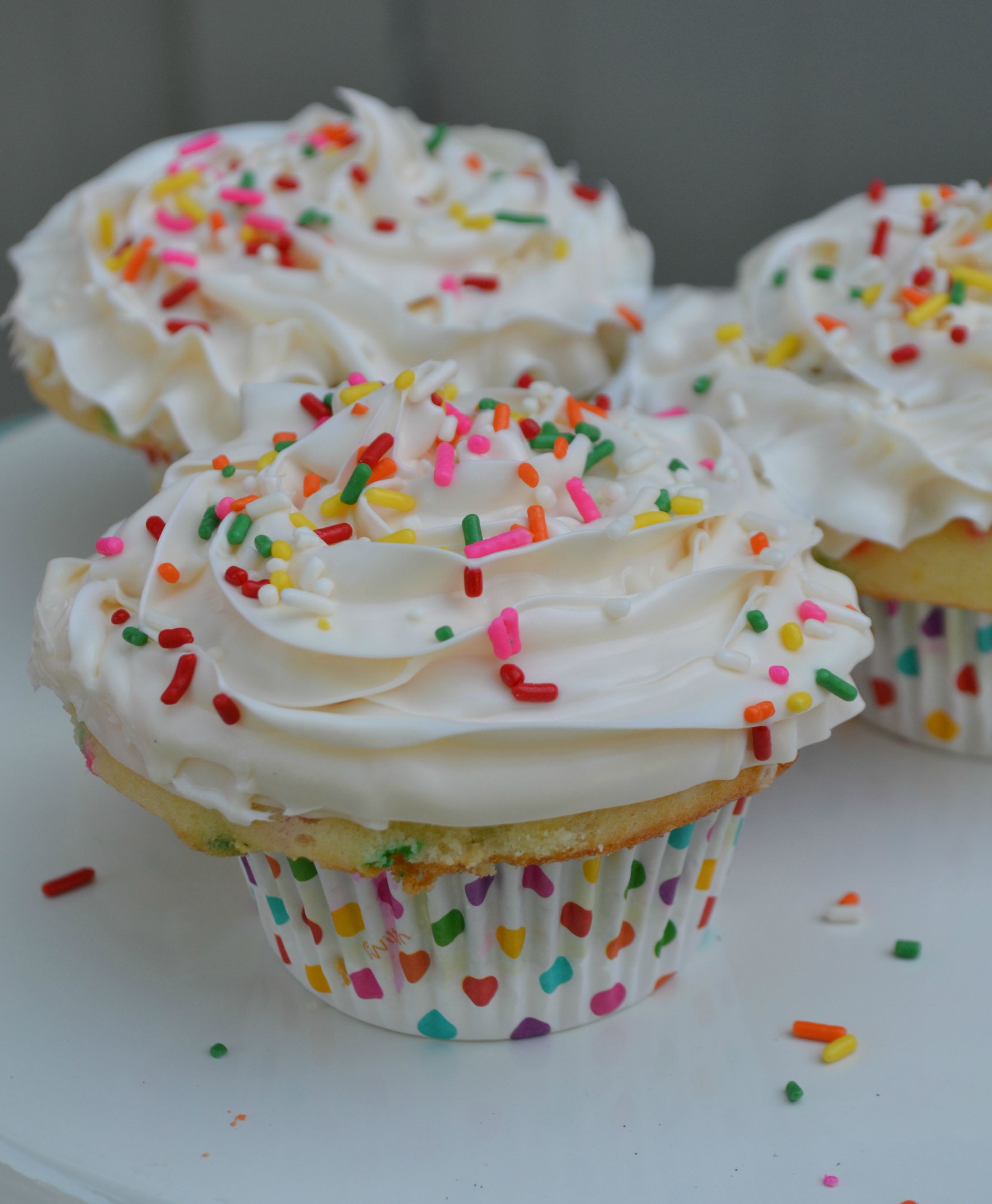 Is there anything better than the perfect cupcake? In our house there isn't! What are some of your favorite dessert recipes around your house?
If you like this you should also check out Michelle's Oatmeal Peanut Butter Chocolate Chip Cookie and our Cheap and Easy Cookie Cake.