2 weeks ago our family was blessed with a trip to Disney World.
My wonderful brother in law gifted us with the trip this past Christmas, and we were so grateful for his generosity.
Right away I got to planning. Reading blogs, books, pinning everything Disney. My mind was all about Magic Bands, Fast Passes, Memory Makers and more.
I was SO prepared.
OR so I thought……
It was on our second day there that I realized the one major thing I didn't plan for…..
Nobody told me I needed to train for Disney.
Disney is the happiest place on earth??
YES, I totally agree.
Disney brings out the kid in you??
Eh, not so much.
Disney made this mama feel like an 90 year old woman.
Seriously if you are going to Disney you need to get off your hiney and get in gear…..these parks are no joke.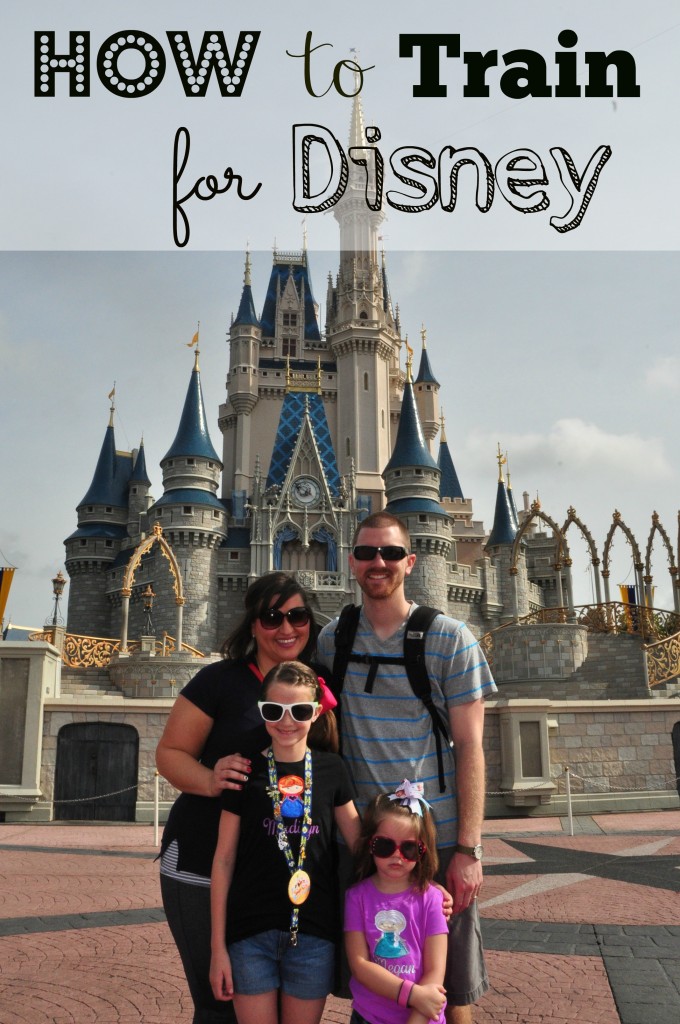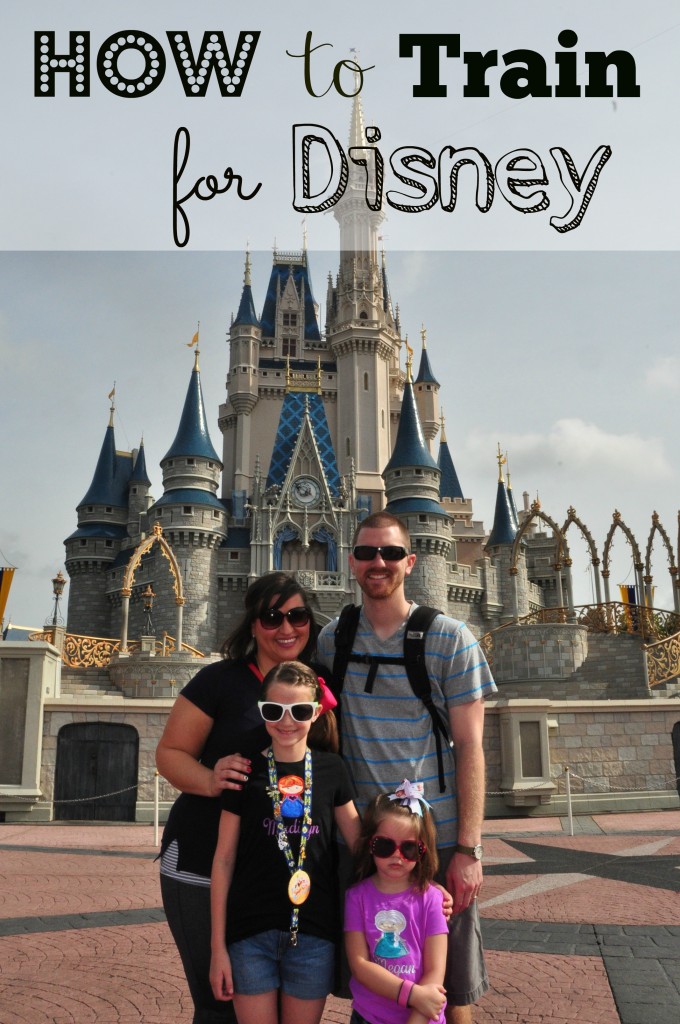 Megan looks happy huh? Girlfriend didn't want to be bothered with pictures if they did not involve a princess or character.
Remember I am a newbie at this Disney stuff….and also I never claim to have all the answers (it's even in the title) so these are just things that I think can help….not the end all be all.
Tip #1
Get yourself some walking shoes. This I did actually plan for and made sure the girls has some good supportive shoes as well. The people that walk around in flip flops….I have NO CLUE how they do it. Even with great shoes my feet were killing me. I also suggest getting them and breaking them in. We got Megan new shoes that she had never worn and new ankle socks which she wasn't used to and she did get a blister on the back of her foot.
Tip #2
Couch to 5k. Get. on. it. Seriously. Choose any program just get out there and MOVE. And make sure you get your kiddos on board too. If they aren't used to walking long distances, make sure you go for some long walks prior to your trip.
Tip #3
HYDRATE. Disney lets you bring in outside food and drink. Bring empty water bottles and fill those bad boys up repeatedly. We brought two of our big Camelbacks and filled them multiple times a day. One for Will and I, and one for the girls.
Tip #4
Listen to your body. Allow yourself to rest. This is something we did not do. We were on such a tight schedule and I wanted to pack in all the fun and we pushed and pushed. Late nights and early mornings partnered with hot sun really did a number on us. I would say when planning allow for some relaxation and down time. I know we certainly will next time.
And finally not so much a tip, but something I think all parents going to Disney should keep in mind.
Remember that even amongst all your planning things will go wrong. It's just the way it goes. Flights will be delayed. Rides will be closed. Rain happens. Children can get hurt at Disney too. (And yes all of those things happened to us) Instead of stressing over all the things that are out of your control, try looking at the trip through the eyes of your children. Whenever I was thinking "this is ruining everything" all I had to do was simply look over at Madisyn or Megan and see the wonder and the magic in their eyes and know that to them, this trip was perfect. They had the most magical time of their lives, and I was there to witness it all. And that made my tired feet, aching back and probably a few new grey hairs totally worth it!